Today, "The Greatest Living Scot" (according to The Sunday Herald), turns 89. Just as much as author Ian Fleming, Sir Sean Connery brought James Bond to life and forever defined him as a character—so much so that Fleming eventually began writing details from Connery's life into Bond's backstory. Those of us here at Books Tell You Why who appreciate a good literary adaptation (read: all of us), can't help but recognize the role that Connery played not just in bringing Bond himself to life, but to bringing the whole world of past and future literary superspies into the greater public consciousness. Without him, it's hard to imagine a universe in which Tom Clancy and John le Carré entered the realm of blockbuster films. Connery himself even starred in the 1991 film adaptation of The Hunt for Red October (1984).
As if that weren't sufficient in the way of accomplishments, Connery has also had a long and illustrious film career outside of his iconic portrayal of James Bond—including a Best Supporting Oscar win for his part in The Untouchables (1987). Since his retirement in 2007 he has mostly stayed retired, but that still leaves us with five decades worth of this inimitable octogenarian Scotsman.
Sean Connery: Milkman and Bodybuilder
Like many of his peers from the era, Connery took a somewhat circuitous route the silver screen. His first job was as a milkman, and from there he joined the Royal Navy, from which he would soon be discharged owing to a medical condition—a duodenal ulcer, to be exact. Whatever impact this ailment may have had on his ability to perform his duties in the navy, it didn't seem to hamper his other physical activities at all. To wit, in his early adulthood he had a fair amount of success as a bodybuilder, though he would eventually become disillusioned with the sport because of muscle-bound Americans who wouldn't undertake any physical exercise or sporting endeavor that would make their muscles smaller or less impressive. Later, he was offered a position on a professional soccer team, but at the age of 23 he considered that he may have already been rapidly overtaking his prime. He decided to turn down the offer, and thought about becoming an actor instead.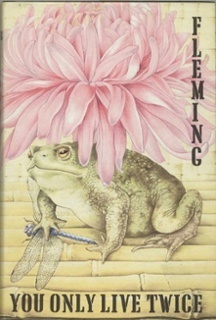 Stories like these are, of course, not unusual in Hollywood. But many of these odd jobs and activities can also be thought of as a kind of cross-training, or at least as necessary preparation for his eventually success on screen. Why? Because Connery's imposing physicality was always a big part of his success. During his time working as a model for the Edinburgh College of Art, he was painted by Richard Demarco, who described him as "too beautiful for words, a virtual Adonis," and that's really what he was. Even in person, the 6' 2'' Connery was larger than life—just large enough to embody a literary creation designed not to have a personality.
From Edinburgh With Love
Connery's acting education began with a handful of bit parts in plays (a production of South Pacific being his first), and roles as an extra, which led to his accumulation of mentors and friends from Michael Caine to Robert Henderson, through whom he received a slightly more literary education in the form of lent-out copies of Ibsen, Joyce, Shaw, Tolstoy, etc. Still, even with a little bit of refinement, his earliest roles were still based on his physical presence: gangsters, boxers, etc. He built momentum, and somewhat of a reputation, over time, but when he was suggested for the role of Bond, Ian Fleming took issue with the idea. He said at the time that Connery didn't look the way he pictured his creation, and that he was " looking for Commander Bond and not an overgrown stunt-man."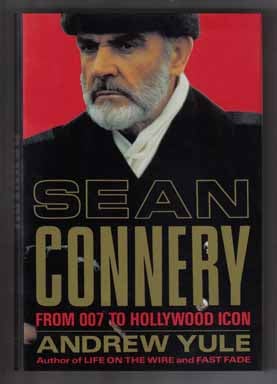 By the time Dr. No (1962) was in theaters, however, all such criticisms were allayed. Fleming himself (to say nothing of the rest of the world) began to think of—and write about—Bond the way Connery portrayed him, and Connery himself would go on to play 007 in 6 more films: From Russia With Love (1963), Goldfinger (1964), Thunderball (1965), You Only Live Twice (1967), Diamonds Are Forever (1971), and Never Say Never Again (1983). These films made Connery a star and Bond one of the most recognizable characters in film; frankly, it's unlikely that we'd be devoting so much time to Ian Fleming's works on this site without him.
They also made Connery more than a little bit ornery. He quickly felt that the role had become oppressive, and apparently his friends (says Michael Caine) knew never to broach the subject of James Bond with him in person. "I have always hated that damned James Bond. I'd like to kill him," Connery said.
You Only Leave Twice
After Diamonds Are Forever, Connery took his leave of the franchise, only to reprise the role one last time in 1983's Never Say Never Again. Following those, he was done for good, and went on to have an enviable film career outside the confines of the world's most famous fictional spy. He starred in Highlander (1986), The Name of the Rose (1986), and The Rock (1996), and he played Dr. Henry Jones, Sr. alongside Harrison Ford in 1989's Indiana Jones and the Last Crusade. As it happens, that year he would be declared People magazine's "Sexiest Man Alive," when he was nearly sixty years of age.
Clearly, the physical presence that helped him to land and keep his role as James Bond never really left him (he would also be declared "Sexiest Man of the Century" in 1999). And book lovers everywhere should be grateful for what that physicality represented: a new inroad into imagining the relationship between page and screen, leading to a slow refiguring of the way that we adapt literary material—helping future adapters to leave more unsaid and to convey more through visuals. Plus, those early Bond movies are really good. From Russia With Level is the archetypal spy thriller, and Goldfinger is campy and ridiculous in a way that's mostly delightful. Connery carries both off with aplomb.