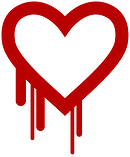 As you may have heard, a major Internet security vulnerability was recently discovered in OpenSSL. OpenSSL enables SSL and TLS encryption, which governs HTTPS-the secure communications between your computer and the servers on the Internet. It is used by about two thirds of the World's web servers. Dubbed "Heartbleed," this vulnerability was the result of a programming error (or bug) in several versions of OpenSSL.
Upon learning of this exploit, we took immediate action; after a full system audit, we concluded that none of our web-servers was vulnerable to the threat.
As such, there is no Heartbleed specific or additional precaution required when making purchases or accessing account information at Books Tell You Why.
For more information about Heartbleed you can visit the following resources: