It's often said you can't have a hero without a villain. Throughout so many of our most beloved stories, novels, and series, what shines just as brightly as the hero is the counterpoint he or she must reckon with and ultimately defeat. These conflicts between the good guy and the bad guy are the meat and potatoes of much of action-adventure literature, and it's no understatement to say that the James Bond series contains some of the meatiest, most diabolical villains in the spy novel genre.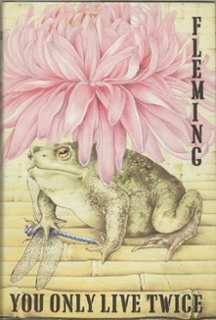 From monomaniacal pursuits of world domination to unquenchable thirsts for personal revenge, the villains that populate the Bond landscape run the gamut of genders, races, backgrounds, motivations, and schemes. Writ both large and small, Bond's foes defy categorization and give Bond readers the thrill and excitement they crave when cracking the spine of a 007 book.
To help celebrate these twisted, power-hungry minds, here are ten of the most interesting or ruthless Bond novel villains, including villains both from Bond's creator Ian Fleming as well as from the authors who took up his mantle and continue to keep Bond novels alive and well.
1. Le Chiffre (Casino Royale)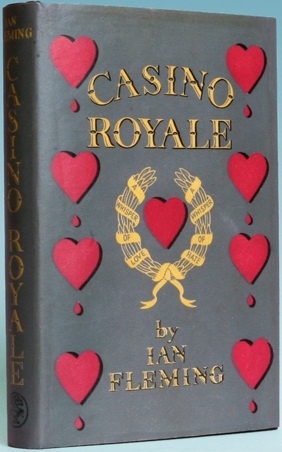 It only makes sense to start at the beginning. Fleming's first novel, Casino Royale, published in 1953, features the slick, sly villain known as Le Chiffre, an avid gambler and paymaster for SMERSH, the international crime syndicate at the heart of Fleming's novels. Le Chiffre and 007 engage in an epic bout of mind games during a round of cards at the casino Royale-les-Eaux. This showdown sets the stage for the novel's plot—Le Chiffre kidnaps Bond's girlfriend and a chase ensues—which ultimately leads to Le Chiffre's assassination by a member of SMERSH.
2. Dr. Julius No (Dr. No)
Afflicted by a condition called dextrocardia where the heart is situated on the right side of the chest rather than the left, Dr. No managed to survived a brutal assassination attempt during a bout of gang warfare in New York City before meeting Bond in Dr. No. Bond encounters No on a small island off the coast of Jamaica where he is plotting to funnel sabotaged nuclear warheads to the Soviet Union. Many Bond enthusiasts believe No is one of 007's more cunning villains despite prosthetic pincers as opposed to hands due to injuries sustained during his attempted assassination.
3. Auric Goldfinger (Goldfinger)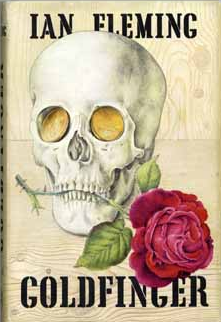 Perhaps one of Bond's most iconic foes, Goldfinger's penchant for all things gold drives a propulsive plot in 1959's Goldfinger that centers on breaking into America's most impenetrable facility: Fort Knox. A hulking, brutish figure, Goldfinger nearly succeeds in his plot to steal the largest reserve of gold bullion in the United States—though critics and scholars argue the implausibility of the plan to remove all the gold and transport it to Russia before being stopped —and the scheme gives Bond and friends a run for their money.
4. Ernst Stavro Blofeld (You Only Live Twice)
One of the reoccurring Bond villains, Blofeld appears in 1964's You Only Live Twice as the de facto leader of SPECTRE, the classic Bond novel crime syndicate. Blofeld, who was originally written to be a massive, beast-of-man as opposed to how he's portrayed in Bond films, is often referred to as Number 1, signifying his place atop the SPECTRE power structure. Blofeld appears prominently in two other Bond novels, Thunderball and On Her Majesty's Secret Service, and many Bond scholars believe Fleming based the character off famed cricket commentator Henry Blofeld's father, with whom Fleming attended school.
5. Sir Hugo Drax (Moonraker)
A British World War II hero, Drax made his fortune as a trader in Tangier, using his occupation as a front for his foray into international crime and espionage. Drax collaborates with SMERSH to sabotage the Moonraker missile project—a British-led Cold War missile defense system—and turn it against England, but he is ultimately foiled and killed when Bond redirects a Moonraker missile at Drax's submarine as he tries to flee capture.
6. Francisco Scaramanga (The Man with the Golden Gun)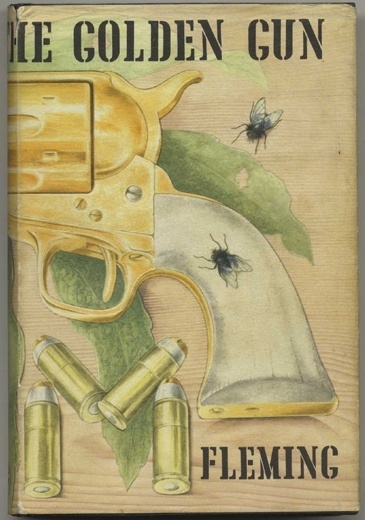 Known in the novel as "Pistols," Scaramanga is a crack-shot, freelance assassin whose list of kills include political leaders, heads of state, and even 00 agents—Scaramanga is credited with the death of 002. Scaramanga is notorious for running illegal drugs into the United States and other countries, and his famed shootout/duel with Bond on his island estate is one of the more lauded confrontations in the Bond literary canon.
7. Colonel Sun Liang-tan: (Colonel Sun)
Colonel Sun appears in the first post-Fleming novel, 1968's Colonel Sun by Kingsley Amis, published under the pen name Robert Markham. Sun's plan to attack a Middle East conference and plant Bond and M's dead bodies at the scene to frame Great Britain for the attack is one of the more personal and ingenious Bond villain schemes; however, Bond thwarts Sun's plans and stabs him to death after Sun brutally tortures Bond in the novel's dramatic final movements.
8. Emilio Largo (Thunderball)
Described as a ruthless smuggler and notorious jewel thief, Emilio Largo is SPECTRE's second in command behind Blofeld and maintains a 'no excuses' mentality when it comes to failure, often executing his own henchman in the face of their shortcomings. Largo's agenda throughout 1961's Thunderball is classic Bond: hijacking two nuclear warheads and holding the world hostage for outrageous ransoms.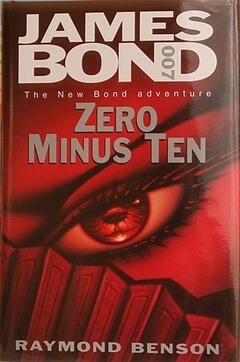 Thackeray, a wealthy British shipping magnate, appears in 1997's Zero Minus Ten, the first Bond novel from Raymond Benson after John Gardner retired following a 15-year run at the helm of the Bond novel series. Thackeray, resistant and bitter about the political and cultural shift of Hong Kong from Great Britain to China, enacts a plot to detonate a nuclear bomb in the center of Hong Kong, rendering it uninhabitable. The plot ultimately fails and Thackeray pays the ultimate price for his efforts.
10. Dr. Anton Murik (License Renewed)
Murik, a rogue nuclear scientist ousted from the Atomic Energy Commission for his radical views on nuclear safety, appears in 1981's License Renewed, the first novel by Bond author John Gardner and the first non-Fleming novel since Colonel Sun. Murik, a methodical villain by comparison, attempts and succeeds to hijack six nuclear reactors across the world with the threat of exploding them should his demands not be met. Though Murik achieves the takeover, Bond's deft impression of Murik convinces his henchman to abort the meltdown at the last second, saving the world from a widespread nuclear catastrophe.