Say it with me: "Listen my children and you shall hear/ Of the midnight ride of Paul Revere." Chances are you've read the poem, "Paul Revere's Ride." You may have even memorized some of it. The poem's author, Henry Wadsworth Longfellow is considered one of the greatest American poets, even some 130 years after his death. Beyond just "Paul Revere's Ride," though, is Longfellow's overarching ability to write within a historical context. In doing so with such success, he made his poems timeless. Through them, he shows us just how powerful the written word can be in inspiring a culture and a nation with tales and lessons from times past.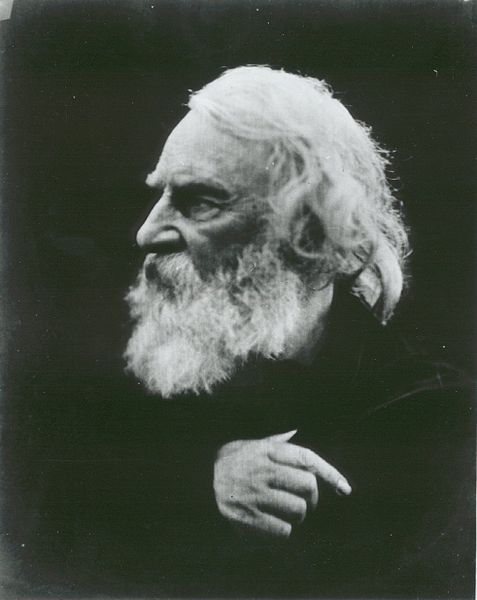 Henry Wadsworth Longfellow was born in 1807. A native of Portland, Maine, he spent his formative years writing and had his first piece, "The Battle of Lovell's Pond," published at the age of thirteen. He signed his poem simply, "Henry," so few even knew that it was his work. Even in this, Longfellow's earliest known poem, he dealt with historical topics. In "The Battle of Lovell's Pond," Longfellow told a heroic tale of a battle between colonists and the Native Americans they encountered.

A year after "The Battle of Lovell's Pond" was published, Longfellow began attending college, albeit remotely due to his young age. He graduated from Bowdoin College in Brunswick in 1825. Longfellow went on to work as a professor, first at his alma mater and later at Harvard University. He was a contemporary of other literary greats, including Charles Dickens and Nathaniel Hawthorne.

In fact, one of Longfellow's great epic poems was inspired after a storytelling discussion with Hawthorne and other friends in 1840. Hawthorn brought Reverend Horace Conolly, an Episcopal Priest to the gathering. Conolly told his compatriots a story about a young, star-crossed Acadian couple, Evangeline and Gabriel. Legend had it, the two were engaged to be married, but when the English exiled the French Catholics living in the region, the pair was separated. According to Conolly's tale, the bride-to-be spent the rest of her life searching for her fiancé.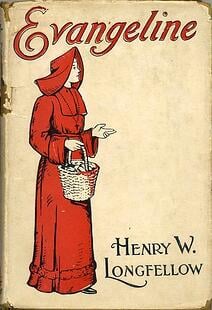 Longfellow was intrigued by the story, and he reportedly deemed it "the best illustration of faithfulness and the constancy of woman that I have ever heard of or read." He spent the next seven years researching the Acadian diaspora. He learned that they were forced from modern day Nova Scotia to Louisiana at the hand of British imperialists. His research, combined with his masterful storytelling, yielded "Evangeline: The Tale of Acadie." The poem is a linguistic treat, and represents Longfellow's successful effort to write in dactylic hexameter, of Latin and Greek poetic origin.

Notably, Longfellow's epic poem shed a new light on the long-forgotten injustice faced by the Acadian people nearly one hundred years before the poem's publication. It also spurred a resurgence in the pride of the Acadians themselves. According to Yale historian John Mack Farragher who published a history of the Acadian people, Longfellow's poem "[ignited] a cultural and political renaissance." Evangeline is now the namesake for businesses, schools, and churches, and her hometown is still a common pilgrimage site.

It must be said, though, that Longfellow took many liberties in his poetry. Evangeline herself is a fictional character; the landscape of the setting he describes throughout the poem isn't entirely accurate, either. Likewise, many of the events he told in "Paul Revere's Ride" didn't actually occur as he claimed. Still, he plucked Paul Revere from relative obscurity and established him as a national role-model and a patriotic example for his countrymen on the eve of the Civil War. His influence is undeniable. And, he demonstrates that rooting a story in a historical context has far-reaching impact both at the time of writing and for generations to come.