Nadine Gordimer, the great Nobel Laureate who passed away in July 2014, is a fascinating study. A close analysis of her writing - but even more specifically, the way in which her writing coalesced with the politics of South Africa - provides an interesting commentary on how authors both influence and are influenced by their culture.
It is no secret that Gordimer spent much of her life fighting for the anti-apartheid cause. In fact, in a statement after her death, Gordimer's family noted that one of her proudest moments - along with winning the Nobel Prize - was playing a key role in the release of 22 African National Congress members accused of treason.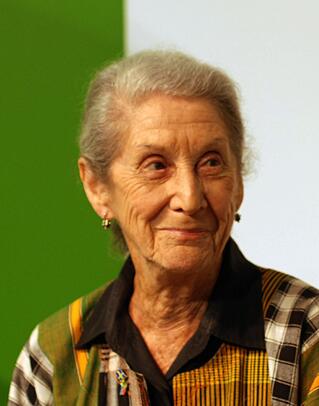 Under the harsh apartheid regime, Gordimer hid stowaways, helped people across the border, passed messages, and assisted those trying to evade the police. She worked tirelessly to free Nelson Mendela from prison, and the two maintained a close relationship until his death.
Interestingly, Gordimer claimed that she was not a political person by nature; yet, due to the circumstances surrounding her, she was drawn in.
In a similar way, Gordimer claimed that she did not have any other option but to take up the political atmosphere of South Africa and use it in her writing. She quoted Goethe to summarize a writer's duty - "Thrust your hand deep into life, and whatever you bring up in it, that is you, that is your subject." For her, doing so meant writing about her South African countrymen and their homeland.
But, Gordimer argued that while her works may appear to be political tales, she also injected them with alternative themes.
Offering the example of Burger's Daughter, one of her three works banned in apartheid South Africa, Gordimer maintained that while it was overtly a story about white communists, to her it was a story about commitment. Commitment goes beyond the political to the personal.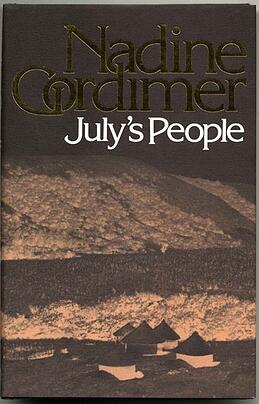 Clarifying her position on politics and writing, Gordimer said in an interview with The Paris Review that "the real influence of politics on [her] writing is the influence of politics on people."
For instance, in July's People, another of Gordimer's banned titles, the hand of power changes from a white family to its black slave who offers them shelter during a rebellion. The idea of control and its effect on relationships takes center stage.
After South Africa was free from the apartheid regime, Gordimer continued to grapple with the effects of politics on her characters and their outlook on life. Published in 2012, No Time Like the Present provides a fitting example. Gordimer presents the story of two lovers who become disillusioned with a country and its values after a hard struggle to improve both.
Nadine Gordimer's writing is timeless, and all of us are indebted to her for crafting important documentation of the people, perspectives, and politics of South Africa during its tumultuous history.