Determining the value of a book or an ephemeral object can be very difficult. While certain texts are highly sought after under almost any circumstances, some items can be very tricky. Some old books are extremely valuable, yet some old books have almost no market value at all. Some books with inscriptions have significant market value, while many books with personal or sentimental notes have little to no market value. Although the condition of a book will almost always impact the object's value on the market, some books in quite poor condition can still be extremely valuable depending upon the provenance. In short, determining a rare book's value is typically a holistic enterprise that involves taking into account many different factors.
If you have a book that you believe to be rare and to have significant market value, you should get in touch with a rare bookseller who can properly appraise the object for you. In the meantime, we want to provide you with some of the key elements that go into determining the value of a rare book or paper object.
Market for the Object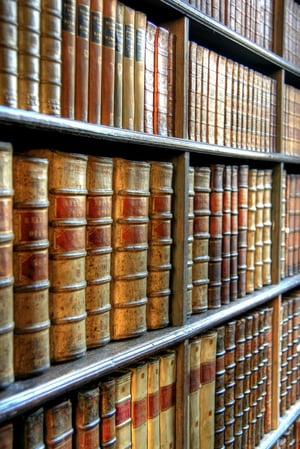 First, the market for rare books—as with any art or collectible objects—can fluctuate over time. There are a variety of reasons for market fluctuations, from shifting cultural popularity of a particular author or text to the recent discovery of numerous stored first editions that render a previously scarce book much less scarce. The important thing to keep in mind is that the market value of a rare book needs to be regularly appraised based on recent auction sales of similar items, as well as recent retail values of the book. Yet other factors beyond the market can also play a major role in determining the value of a rare book.
Condition of the Book
The condition of a book will almost always affect its value. As we mentioned above, there are some singular situations in which a book will still have substantial market value even when its condition is suffering, but such situations are rare. We will explain more below with regard to the provenance of a book and how the provenance can affect value, but you might imagine a situation in which a famous author owned and notated a book that is now in poor condition. Some books that are so scarce can also be valuable even when the condition is nowhere near perfect.
There are numerous ways in which the condition of a book is "graded," so to speak. Generally speaking, rare booksellers will classify rare books from "as new" or "fine" condition down to "poor," with numerous condition classifications in between. An "as new" book is one that shows no signs of wear, likely was never on a shelf or even opened, and looks as it would have at the moment it was published. Most rare books are not in "as new" condition. Instead, the highest condition category is typically "fine," meaning that the book is almost to the point of being "as new" but the book likely was opened and potentially even read. A "very good" book will have some signs of shelf or handling wear, but very few. A "good" condition book is one that has been opened and read but still does not have any missing pages or other obvious condition issues. A "fair" book is generally complete but may be damaged binding, missing endpapers, or other problems. A "poor" condition book is seriously worn and likely will have a worn binding, stains, and other significant damage.
To keep your books in good condition (thus ensuring that they retain the value they have due to their condition), it is especially important to know about proper storage methods.
Scarcity or Rarity of the Book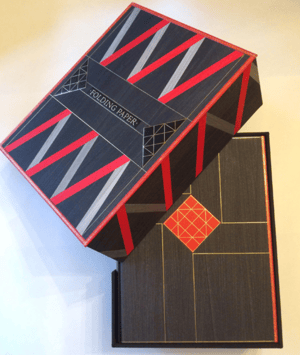 Just how scarce or rare is the book you are holding? Some books have no duplicates. For example, illuminated manuscripts (produced typically before the mid-fifteenth century) were not made on a printing press. Instead, each page was individually handwritten, decorated, illustrated, and colored. Some illuminated manuscripts were adorned with actual gold or silver. Given their age, a well-preserved illuminated manuscript is extremely rare. Accordingly, illuminated manuscripts are valuable in part because of how scarce they are.
Yet age is certainly not the only factor in the scarcity of a book. Indeed, some contemporary fine press books are printed in such limited or small editions that they are extremely scarce. For example, many books published by Heavenly Monkey out of Vancouver are very valuable. At the same time, a contemporary book does not have to be printed by a fine press in order to be scarce. For instance, the first edition and first printing of Harry Potter and the Philosopher's Stone appeared in an edition of 500 copies, according to The Observer. Accordingly, one of those copies sells for anywhere from $30,000 to $40,000.
Provenance and Other Unique Qualities of a Particular Book
Specific qualities about a particular book can also make it valuable. We often talk about the provenance of a book—the previous ownership, or chain of custody if you will, of a book. Who purchased the book initially? Did a prominent author or other historical figure own the book? Did it come from a particular person's library? Speaking of provenance, a book can have substantially more market value if it was owned by someone connected in some way to the author. This type of book is known as an "association copy," and the increase in value can vary based on the previous owner's specific association with the author. For example, an Ian Fleming novel owned by John Gardner, a later writer of James Bond novels, or by Sean Connery, an actor in several of the early James Bond films, likely would have significantly more value as an association copy than an Ian Fleming novel owned by his wife.
Related to provenance, has the book been signed by the author? Generally speaking, a book is more valuable when the author has signed it. The book can be significantly more valuable when the author has inscribed it to another important person. With this type of inscription, we refer to the book as a "presentation copy." For example, a first edition of a Pablo Neruda's book inscribed to David Alfaro Siqueiros, a Mexican muralist and friend of the poet's, would have significant market value. The value of a presentation copy can also depend upon the type and detail of the inscription. For example, a much longer inscription from Neruda to Alfaro Siqueiros would have more value than a briefer inscription.
Determining the value of a rare book can be extremely complicated. It's important to do your research and to seek advice from an expert if you have questions about an appraisal.