Are you thinking about starting a new collection that focuses on Native American literature, including First Nations fiction? Whether you're looking for works published by notable presses in the U.S. or small-press collections, collecting titles by indigenous authors can be an exciting process. From Native Canadian writers like George Clutesi to Pulitzer Prize-winning authors such as N. Scott Momaday, we have some great ideas to get you started.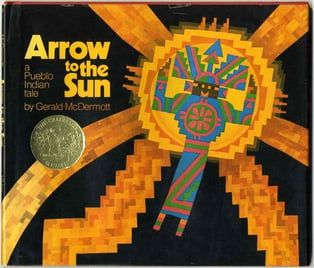 The American Indian Renaissance
Generally speaking, Native American authors didn't have an especially wide readership until N. Scott Momaday's House Made of Dawn (1968) received significant national (and international) attention in the late 1960s. Indeed, the novel ended up winning him the Pulitzer Prize for Fiction a year later, and critics cite Momaday's success as the beginning of the Native American Renaissance in literature.
N. Scott Momaday's first novel traces the postwar experiences of a Navajo protagonist, Abel, as he struggles to reclaim an identity wounded by war and ethnic violence. If you're just starting your collection, you might begin with a first edition of House Made of Dawn, which was published in New York by Harper & Row in 1968. To be sure, first editions of the novel actually can be quite affordable. And if you're lucky, you might even locate a signed copy. Other interesting editions include the first U.K. edition by Victor Gollancz in 1969, and a University of Arizona Press edition from 1996.
About a decade later, Leslie Marmon Silko also published a novel, Ceremony (1977), about a Laguna veteran of World War II who seeks healing from the injuries incurred during wartime, as well as those that persist on and off the reservation. Silko won a MacArthur "Genius" grant in 1981, and she continues to live and write in Arizona. Any of Silko's works would make an interesting addition to your collection, but you might look for a first edition of Ceremony, published in New York by Viking Press in 1977. If you're willing and able to spend more money, no collection could be complete without a first edition of Laguna Woman: Poems (1974), Silko's first collection of poetry. Unlike later editions of her work, each of these saddle-stitched books actually were handmade by the author herself.
And your collection absolutely should include works by the famous First Nations writer George Clutesi. Clutesi was a Tseshaht writer from British Columbia whose first book, Son of Raven, Son of Deer (1967) received much critical acclaim. He played an important role in publicizing indigenous issues in the Pacific Northwest, and he regularly contributed to radio and television programs in the region. If you're in Vancouver or Victoria, you should look for first editions of Son of Raven, Son of Deer, or of Clutesi's second work, Potlatch (1969), both published by Gray's Publishing.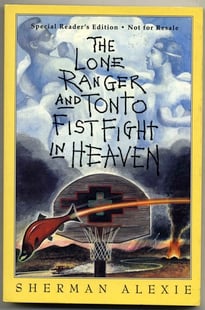 Second Generation Writers and the Future of Indigenous Fiction
Since the "renaissance" of indigenous fiction in North America, many American Indian writers have received international acclaim. For instance, you might already have read some of Sherman Alexie's short stories, poems, and novels. A great addition to your collection could be a signed first edition of The Business of Fancydancing (1992), published in Brooklyn by Hanging Loose Press. Or, you might seek out a signed first edition of one of Louise Erdrich's novels. A first edition of Love Medicine (1984), Erdrich's first novel, would be a fantastic work to add to your bookshelf. Holt, Rinehart and Winston published it in 1984.
Recent indigenous writers have pushed the formal boundaries of literature. For instance, "Haida Manga" has become a popular style in the Pacific Northwest, integrating First Nations designs with the Japanese manga. In short, they're graphic novels that employ Haida images in the already popular manga form. If you're thinking about trying something new, you might pick up a copy of Michael Nicoll Yahgulanaas's RED: A Haida Manga (2009).
If you're just beginning to collect Native American fiction, it can be difficult to know where to start. You might think about expanding the notion of "American" literature to include indigenous writers traditionally left outside such a canon. Similarly, you might seek to create an indigenous fiction collection that includes not only First Nations works and other Native American texts, but also those from the Pacific. For instance, how do Australian Aboriginal novels help us to think differently about literature from the American Southwest? No matter how you're thinking about arranging your collection and adding to it over the coming years, it's important to emphasize the significance of these works in the history of world literature and cultural production.