Buying rare books online can be tricky, but it can also be a lot of fun. While browsing in rare and antiquarian bookstores should still remain one of your favorite pastimes, sometimes buying online can also be exciting. We want to give you some advice about where to buy, what to be wary of, and how to know you're getting what you want.
Rare Booksellers' Websites and Online Catalogues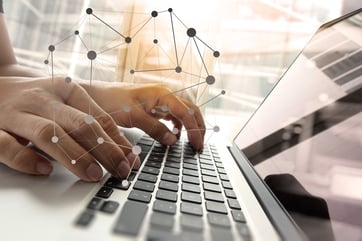 Many experienced and reputable rare booksellers have online sites in addition to physical shops, while some respectable booksellers have shifted almost entirely to selling online outside of a selection of annual book fairs. Beyond websites that offer buyers the opportunity to search for items and to purchase online, many rare booksellers also create digital catalogues that go out to subscribers.
The Antiquarian Booksellers Association of American (ABAA) and the International League of Antiquarian Booksellers (ILAB) have lists of affiliated dealers in the U.S. and globally, including links to their websites. Starting your online search for rare books should begin with some of your favorite booksellers, as well as with others who specialize in your particular interests. Both the ABAA and ILAB allow for searches by book dealer specialty, allowing you to hone in on—and buy from!—the inventories of niche bookstores that may be located hundreds or even thousands of miles away from your home bookshelves. Many rare and antiquarian booksellers also have accounts on websites like AbeBooks.com and Biblio.com, but make sure you're buying from a trustworthy source. These websites are not limited to reputable book dealers.
Buyer Be Careful: eBay, Etc.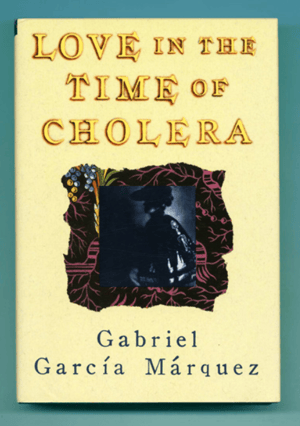 You may be able to snag a great deal on a rare book on an online auction site like eBay, but it's important to be careful. Unlike buying books online from a reputable rare bookseller, buying on eBay means that you could be buying from someone who has mischaracterized the book itself, hasn't properly identified condition issues, or—much worse—has not been honest about the object that's up for sale. Always ask for details, including additional photographs, proof of provenance, and any other details you need to feel secure in the purchase. Keep in mind that sometimes people list books on eBay and misdescribe them without any bad intentions. For example, someone might find a small box labeled "rare books" in a family member's attic and decide to list those books for sale on eBay. It may turn out that one of them has been "signed," and the signature appears to be that of the author.
Imagine, let's say, that box contains a copy of Gabriel García Márquez's One Hundred Years of Solitude [Cien Años de Soledad]. Now continue to imagine that, on one of the endpapers, a former owner of the book scrawled the author's name, "Gabriel García Márquez," in blue-ink pen. When the eBay seller first finds the book in the attic, he thinks to himself, "this book must have been signed by the author!" The seller also assumes that the book is a first edition and lists it as such. Having no knowledge of the value of a signed García Márquez novel or how to actually determine whether a book is a first edition—but assuming that the book could sell for a reasonable amount of money—the seller lists the starting price at $500. If you're just starting out as a García Márquez collector, you may not know what the author's signature looks like and you may think you're getting the book at a bargain price. However, it may turn out that you have a reprint in which a former owner of the book merely wrote the author's name in pen—a book worth maybe $10 depending upon its condition. So, the lesson is, be careful, know what you're buying, and know who you're buying from. If you are just starting out as a collector, make sure you do any necessary research if the seller can't offer you the information you're seeking.
Beyond people listing books on eBay without the necessary knowledge to describe the items properly, there are also people hoping to scam buyers. Yet don't write off eBay. Many reputable rare booksellers also list items for sale on eBay and other similar forums, and sometimes you can in fact find a deal. And don't forget about foreign eBay sites, and other sites similar to eBay in South America, East Asia, and other regions of the globe.
Auction Houses and Online Sales
How do you find online auctions that aren't like those on eBay or other related sites? While some auctions still require you to go in person, many now have online bidding options, too. Websites like www.liveauctioneers.com or www.the-saleroom.com give online buyers the ability to leave bids prior to the start of the auction, as well as platforms through which buyers can bid live. With most online auctions of this sort, you can ask additional questions prior to the date of the auction and can request condition reports and other details about the book you're considering.
Many reputable auction houses sell rare books, although you should not automatically assume that you are buying from a reputable dealer, Just because a book is for sale in official auction doesn't necessarily mean that you can trust the description. With some notable auction houses, you can expect that the auction house will be approaching the sale of books with a particular ethics in mind. For example, Sotheby's, Christie's, and Heritage Auctions are highly respected auction houses that continue to offer rare and antiquarian books, often in specialized auctions. Similar to buying on eBay, make sure you know who you're buying from and what it is that you're getting.
In sum, before you buy online, make sure you know what you're getting. Online purchases made directly from ABAA or ILAB-affiliated rare booksellers can help to put your mind at ease, but you should also feel comfortable asking as many questions as you have and requesting additional photos and documentation. If you're planning to spend a significant amount of money on a rare book, do your due diligence and make sure you know what you're buying.