If you want to start a book collection but you don't know where to begin, we're here to help. While many collections arise out of the collector's enthusiasm for a particular author, genre, or field, book collections can have a wide variety of starting points. Depending upon the collection, the organizing principles might immediately be recognizable to an average onlooker, or the collection may look entirely disordered with categorizations and classifications developed out of the idiosyncratic mind of the collector. The types of books and ephemera you choose to collect ultimately will depend upon your own interests. One thing is true for all collectors, though: whatever kind of books you to select, make sure you're passionate about the collection.
Identifying Your Favorite Author
Many people start book collections by identifying their favorite author and collecting that author's books. This way of organizing a collection might at first seem relatively narrow—especially if the author hasn't written a particularly large number of books—yet there are many ways in which single-author collections expand and develop, not to mention the ways in which individual collectors conceive of their single-author collections.
For example, if you love Mark Twain's novels, you might begin by collecting the books of Mark Twain. A significant number of collectors are especially interested in first editions. Accordingly, you might seek out a first edition of Adventures of Huckleberry Finn (1884) or The Jumping Frog (1903). Depending upon your budget, first editions might be hard to come by, especially in fine condition with intact dust jackets.
With an author like Mark Twain, nearly all of the true first editions were hardcover books with illustrated dust jackets. If you're able to invest thousands of dollars in your collection up front, you can certainly seek out those rare first editions. However, if you don't have a significant amount of money to invest up front, you can consider a single-author collection with a distinct focus. For example, you could be interested in the ways in which Twain has been translated in other regions of the world, and you could collect translated copies of his work. Or, you could be excited about other authors that reference Mark Twain in their own writings, and you could build out your collection from there. At the same time, you might have a specific interest in movie tie-ins related to Mark Twain's novels, and you could develop a collection that includes various types of ephemera from films that have adapted Twain's novels and short stories.
Single-author collections can also include artists' monographs. If there's a particular artist whose work you love, don't forget about museum exhibition guides, monographs, and artists' books. A single artist can also be the source of an exciting collection.
Thinking About a Fascinating Genre, Field of Study, or Press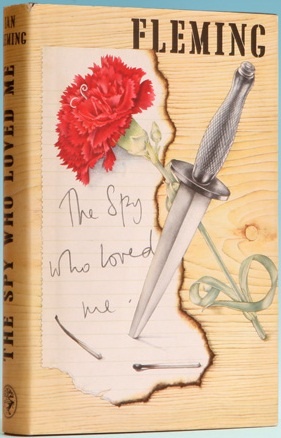 While a number of collections are single-author collections, many are not. To be sure, many collectors build their collections based on their interest in a particular genre or a particular field. Then, it's up to the collector to decide how to shape the collection.
For instance, you might be especially interested in spy narratives and covert operations. Accordingly, you could start a collection that includes the James Bond novels of Ian Fleming, the various spy novels written by John le Carré, and some of the works of Graham Greene. Or, perhaps, you're interested postmodernism and its critiques. You could begin developing a collection that includes works that range from Kamau Brathwaite poetry books to Thomas Pynchon novels.
This type of collecting is also where some of those idiosyncratic collecting systems often come into play. For example, you might consider yourself, like the Russian émigré writer Vladmir Nabokov, to be a lepidopterist—someone who studies or collects butterflies or moths. Your book collection could reflect the multiple facets of this interest. You could collect entomology books related to the scientific study of butterflies, pamphlets and other ephemera for new butterfly enthusiasts, environmental advocacy books and brochures about the decline of the monarch butterfly, novels and poems about butterflies, or books by authors who also consider themselves to be lepidopterist.
Or, perhaps you already have a large vinyl collection that includes a lot of punk rarities. Why not expand that music collection to include books and paper ephemera? You might look into the Riot Grrrl zines or some of the books about punk and post-punk music that have been published, like Gillian McCain and Legs McNeil's Please Kill Me: The Uncensored Oral History of Punk, Peter Hook's Unknown Pleasures: Inside Joy Division, or John Robb and Lars Fredriksen's Punk Rock: An Oral History. Similarly, if you have a collection of Blue Note jazz records, you might seek to build on that collection with novels and creative non-fiction that arise out of the jazz scene.
Many people develop interesting book collections, as well, by focusing on a particular press. For example, Lilliput Press focuses on miniature editions of books, while Heavenly Monkey's books showcase handmade papers, letterpress printing, and other aspects of traditional book crafts.
Ultimately, you should ask yourself: what excites me? If you can answer that question, follow the threads that come from your response and find an author, topic, genre, or field that will continue to pique your interest. Book collecting will only be a gratifying experience if you select books and objects that'll keep you eager to expand your collection for years to come.