A banned book always carries with it a certain social cache. Perhaps it's simply that people want what they can't have, or that censored works are coveted precisely for their perceived power to affect change. But the fact remains that once a book joins the banned book list, including such revolutionary political and aesthetic statements as Harriet Beecher Stowe's Uncle Tom's Cabin (1852) and Joseph Heller's Catch-22 (1961), the work becomes difficult to ignore.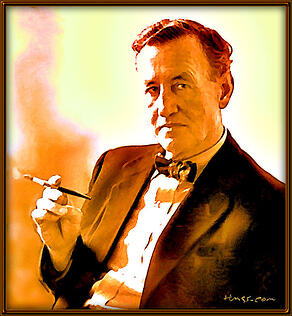 One entry on this impressive list comes from an unlikely source: Ian Fleming, creator of James Bond, one of the twentieth century's most iconic characters. His censored volume, State of Excitement, is not a Bond novel. Rather, it is an account of Fleming's travels in Kuwait, written in December of 1960. The Kuwaiti government subsequently banned it, as Fleming puts it, "(for) mild comments and criticisms and particularly the passages referring to the adventurous past of the country which now wishes to be 'civilised' in every respect and forget its romantic origins." That this text never saw the light of day (or should I say the living daylights?) accounts for the fact that it never gained the acclaim typical of its banned forebearers, but the very existence of an Ian Fleming work so political as to warrant a ban does compel us to rethink of his legacy.
Ian Fleming's reputation has never been one of high-brow literary acclaim. Such classic spy novels Dr. No (1958) and You Only Love Twice (1964) call to mind tense, thrilling scenarios and climactic adrenaline rushes, but it's hard to imagine that most associate these books with a deep sense of history. In light of Fleming's refusal to whitewash Kuwait's checkered history in State of Excitement however, it might be time to reexamine such novels with any eye towards Fleming's apparent priorities.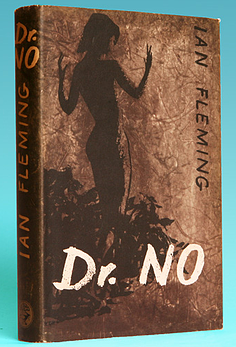 Taking Dr. No as a test case, we find what appears to be a classic adventure story. Bond heads to Jamaica to relax while investigating the disappearance of a fellow agent. The investigation leads to Dr. No himself, a Chinese-German super-villain colluding with the Russians, whom Bond eventual kills. But looked at with an eye toward State of Excitement, we can see that these narrative choices, the setting in particular, are quite fraught. That Jamaica, once a British colony (and a fairly idyllic one as far as such things go) has gone from relaxing getaway within the British Empire to a hostile island, full of disappearances and nefarious foreign influence, underlines not just an anxiety about Britain's waning history as a colonial empire, but a sense that maybe they never should have been there in the first place.
Where Fleming's refusal to whitewash takes somewhat of an allegorical tone in Dr No, the sense of history gets a little less abstract in From Russia With Love (1957). For the scenes that depict Bond carousing with gypsies in Istanbul, Fleming drew from his own experiences in Turkey, during which he was witness to the Istanbul Pogrom, an organized attack on the city's Greek minority. Fleming doesn't shy away from imbuing his depiction of Istanbul with the sense of historical violence he witnessed there. He even depicts a violent raid on the gypsy encampment, championing realism over ease of storytelling and characterization. The endurance of Ian Fleming's James Bond novels can no doubt be attributed to his wit and skill as storyteller, but if State of Excitement teaches us anything, it's that fun storytelling wasn't all he was interested in.