When you think of famous women, lots of people might come to mind, from author's to movie stars to politicians, however, not very many people have been able to successfully do more than one of those things. The list below encompasses some of the most important women leaders and contributors to of our time who have also produced some acclaimed, noteworthy, and highly collectible books.
Madeleine Albright
As the first women Secretary of State for the United States, Madeleine Albright was a pioneer. She blazed the way for future women like Condoleezza Rice and Hillary Clinton. However, this may not be the most interesting thing about her. Albright was born in 1937 in Czechoslovakia just before the Munich Agreement,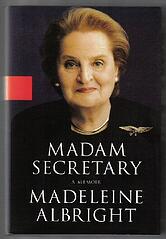 which led to the dissolution of Czechoslovakia. Her family was forced to flee, and in these stories do we find a very different person than the polished political powerhouse that she is today. It is these stories that make up two of her most inspiring works.
In Madam Secretary, Albright begins with the story of her childhood as a Czechoslovakian refugee. Her family first fled Hitler, then the Communists. Albright grew up to be a passionate advocate for civil and women's rights, following a zigzag career path that ultimately placed her in the upper stratosphere of diplomacy and policy-making in her adopted country. Prague Winter presents a portrait of Albright's family history, against the stark backdrop of Europe during World War II.
Caroline Kennedy
Caroline Kennedy is best known as the daughter of the late President John F. Kennedy. However, she is so very much more than that. She is an attorney and diplomat. Kennedy has authored books of poetry and personal notes about her family. Additionally she has co-authored two books on Civil Liberties. Today she serves as the United States Ambassador to Japan.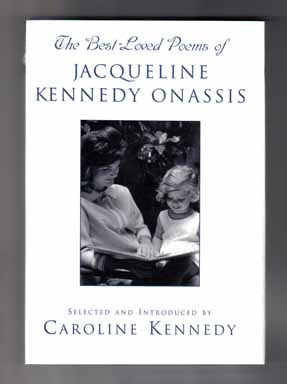 Kennedy compiled a volume of poetry, The Best Loved Poems of Jacqueline Kennedy Onassis, of which she says, "I have tried to include poems that reflect things that were important to her--a spirit of adventure, the worlds of imagination and nature, and the strength of love and family." Kennedy also compiled another book of poetry, A Family of Poems: My Favorite Poems for Children, along with Family Christmas, a selection of Christmas writings and drawings.
Meanwhile Kennedy and fellow attorney Ellen Alderman examine one of our basic--and most contested--legal and constitutional rights: the right to privacy. The conclusion that emerges from their careful exploration is that we are witnessing a "general erosion of privacy." At once shocking and instructive, up-to-date and rich in historical perspective, The Right to Privacy is an invaluable guide to one of the most charged issues of our time.
Hillary Clinton
Hillary Clinton originally came to fame as the First Lady to President Bill Clinton. However, in the fourteen years since the end of her term as First Lady, she has become an iconic leader in her own right. First she served as a Senator for the state of New York. Then following an unsuccessful bid for the Democratic nomination for President in 2008, Clinton took the office of Secretary of State. She was the most traveled secretary in the history of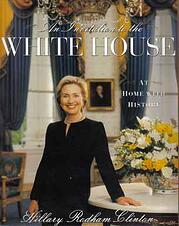 the United States, visiting 112 countries during her tenure. Today she is spending the bulk of her time working for the Clinton Foundation. While she is currently enjoying life in the private sector, it is widely anticipated that Clinton will announce her intent to run for President in 2016, and due to overwhelmingly positive approval ratings, there is a significant possibility that she will become the first female President of the United States.
In Living History, Clinton writes with candor, humor and passion about her upbringing in suburban, middle-class America in the 1950s and her transformation from Goldwater Girl, to student activist, to controversial First Lady. The book is her revealing memoir of life through the White House years. It is also her chronicle of living history with Bill Clinton, a thirty-year adventure in love and politics that survives personal betrayal, relentless partisan investigations and constant public scrutiny. It's a wonderful complement to An Invitation to the White House, which offers a glimpse into the White House during Clinton's tenure as first lady. We may also look forward to a new memoir chronicling her days since the end of her tenure as First Lady, out by the end of Summer 2014.