Best selling author and award winning journalist and documentarian Sebastian Junger was born January 17, 1962 in Belmont, Massachusetts and is a graduate of Wesleyan University. He has covered the world's worst humanitarian crises and conflicts for Vanity Fair and ABC News, and his work has been published in Harper's, the New York Times Magazine, National Geographic Adventure, Outside, Men's Journal, and more.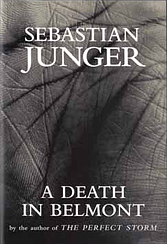 Junger was a toddler during the two-year rape and murder spree of the Boston Strangler, who brutally killed Junger's neighbor Bessie Goldberg. In his 2006 book A Death in Belmont, Junger questions the identity of the murderer. Roy Smith, an African-American man with a criminal record, was cleaning the Goldberg's home on the day of the murder. He was convicted of the crime, but another man, Albert DeSalvo, a contractor who was working on the Junger's home that same day, later confessed to being the Strangler. However, DeSalvo's connection to the Goldberg murder remains unproven.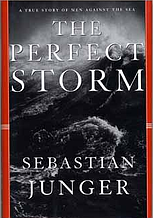 Junger, who had always been attracted to dangerous work, was injured by a chainsaw while working as a landscaper. During his recovery, he decided to write about the high-risk occupation of fishing, which led to his 1997 best seller, The Perfect Storm: A True Story of Men Against the Sea. This creative nonfiction book relays the tale of the fishing boat the Andrea Gail, its crew, and the Coast Guard mission to save them in a nor'easter in the autumn of 1991. In 2000, it was adapted into a movie of the same name, starring George Clooney.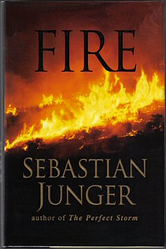 Junger is also known for his dispatches from war zones. In 2000, he received the National Magazine Award for the Vanity Fair piece "The Forensics of War." A collection of his previously published journalism, from stories of blood diamonds in Sierra Leone to the Taliban in Kabul, was published in the 2002 collection Fire.
In 2009, Junger and photojournalist Tim Hetherington were embedded with a platoon in Afghanistan for work on their documentary Restrepo. It won the grand jury prize at Sundance and was nominated for an Academy Award for Best Documentary. Junger's dispatches and Hetherington's photos from Afghanistan were also published in Vanity Fair, and then in Junger's 2010 book War, named as one of Time magazine's top books of the year.
Hetherington was later killed photographing the Libyan Civil War in 2011. Junger paid tribute to his colleague and friend in the documentary Which Way is the Front Line From Here?