"Mr. Levin's suspense is beautifully intertwined with everyday incidents; the delicate line between belief and disbelief is faultlessly drawn."
-Thomas J. Fleming, on Rosemary's Baby in The New York Times Book Review

Ira Levin, master of all things creepy, knew as early as the age of 15 he wanted to be a writer. Early aspiration lead to early success, and his senior year at NYU, he entered a half-hour television script he'd written into a contest hosted by CBS. While the script didn't win, it was a runner-up, and shortly after the contest Levin sold it to NBC. So, after graduating from NYU, when he asked his parents if he could stay home to work on his writing, they were supportive. Levin's father told him he could have two years to concentrate solely on writing, and if he wasn't able to make a go of it in that amount of time, it would be time to join the family toy business.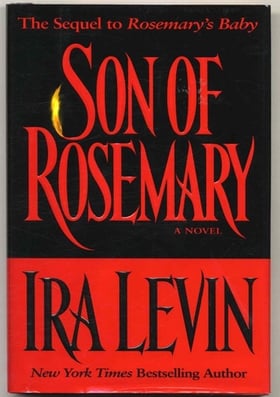 However, Levin did make a go of it, managing to sell several television plays within the first of the two years his father had allotted. After a few flops in his second year, he decided to try writing a novel. He had just finished writing his first novel, A Kiss Before Dying, in 1953 when he was drafted into the army. He was then twenty-two years old. He was serving in the Signal Corps and stationed at Fort Monmouth in New Jersey when A Kiss Before Dying won the 1954 Edgar Allan Poe Award.
Finding that he didn't enjoy his work in the Signal Corps, he convinced the public information officer at Fort Monmouth to let him write a television play about the schools provided by the army base. Given the success he'd already had with television plays, he felt confident he could get it on the air. The public information officer liked the sound of that, transferred him into the public information office, and let him take on the project. Levin's Fort Monmouth television play was indeed a success, selling to the "United States Steel Hour" where it aired starring Ben Gazzara.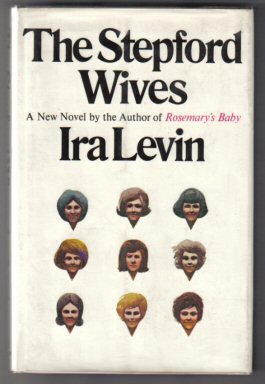 As his career evolved, he wrote far more hair-raising material. When he died on November 12, 2007, three Edgar Allan Poe Awards and one Brom Stoker Award were among his many accolades. He is best known for his novels, Rosemary's Baby, The Stepford Wives, and The Boys from Brazil. His short story "Sylvia" was adapted for television appearing as an episode of Alfred Hitchcock Presents. Nearly all of his books were adapted to movies over the years. They starred several generations of film greats including Robert Wagner, Joanne Woodward, Bob Hope, Lucille Ball, Mia Farrow, Laurence Olivier, Gregory Peck, Christopher Reeve, Michael Caine, Matt Dillon, Sharon Stone, Nicole Kidman, Glenn Close, Bette Midler, and Matthew Broderick.
Levin was also a talented playwright. His first Broadway hit was the comedy No Time for Sergeants which premiered in 1955 and was a stage adaptation of the novel of the same name by Mac Hyman. He wrote the Broadway musical Drat! The Cat! which was a flop. However, the song "He Touched Me" with lyrics by Ira Levin came out of the failed musical, and became a hit song when it was recorded by Barbara Streisand. His Broadway comedy-thriller Deathtrap ran from 1978 to 1982 and received a Tony nomination for best play.
Out of all of his work, Rosemary's Baby was the only project he expressed mixed feelings over. He is quoted in his New York Times obituary as having said:
"I feel guilty that 'Rosemary's Baby' led to 'The Exorcist,' 'The Omen.' A whole generation has been exposed, has more belief in Satan. I don't believe in Satan. And I feel that the strong fundamentalism we have would not be as strong if there hadn't been so many of these books. Of course, I didn't send back any of the royalty checks."
Truly, Ira Levin's fifty-plus year writing career brought him a long way from his parents' basement, and we have him to thank for some of the most hair-raising stories of the past half century.