The perceived connection between suffering and the creation of great literary art is something of a well-worn path. Literary scholars and theorists point to examples throughout the canon of American arts and letters to uphold the notion that great stories are born more often than not of mental, emotional, or existential struggle. Such great authors as Sylvia Plath, Ernest Hemingway, and more recently, David Foster Wallace are remembered as much for their internal battles as their narrative insights into the human condition. On balance, the jury is still out on the necessity of emotional struggle in the creation of relevant, lasting works of literature, but much less is made of the connection between physical suffering or disability and some of the world's most influential and prolific authors. It's a thread these five authors share: a physical malady that took its toll on each writer while inevitably influencing their work and their legacy.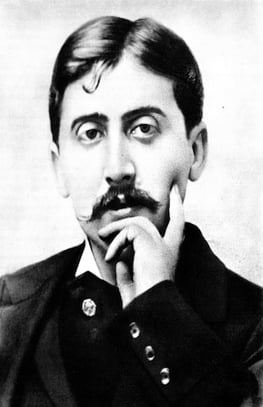 The great French existentialist Marcel Proust (1871-1922) suffered from chronic asthma beginning as early as age nine. Considered a nervous disorder at the time, Proust spent much of his childhood and early adolescence in and out of hospitals to help combat the affects of his ailment, such as extreme fatigue, sleeplessness/irregular sleep patterns, and significant weight-loss. Proust's condition persisted well into his adult life and many literary scholars believe his time spent in hospitals sequestered away from the world heavily impacted the themes of his magnum opus, In Search of Lost Time, specifically those surrounding the decay of time and the questionability of memory. Proust died at the age of 52 due to complications from bronchopneumonia.
Best known for his blank-verse masterpiece, Paradise Lost (1667), John Milton (1608-1674) began losing his eyesight in 1642 at the beginning the English Civil War when he wrote a number of his most famous manifestos on the morality of divorce, freedom of the press, and populism. Completely blind by 1651, Milton composed his epic poem long-after his affliction took complete control of his life, forcing him into seclusion in Buckinghamshire, England. A true renaissance man and avid traveler — Milton trained to be a priest until the mid 1630s when he spent numerous years traveling through France and Italy — Milton confronted his blindness head-on in the 1674 sonnet, 'On His Blindness.'
Born in 1903, Orwell (1903-1950) experienced serious bouts of bronchitis and other respiratory maladies beginning in early childhood, resulting in multiple cases of severe bronchial pneumonia that plagued his adolescence and early adulthood. After the death of his wife Eileen in 1945, Orwell moved to a small island off the west coast of Scotland. It's there where Orwell began to experience severe fevers, night sweats, weight-loss, and even psychological ramifications due to his chronic respiratory issues. During his time in Scotland, Orwell was hospitalized on numerous occasions and subjected to painful treatments and therapies many believe to be the basis for several torture scenes in Orwell's classic dystopian novel, 1984. Orwell died in 1950.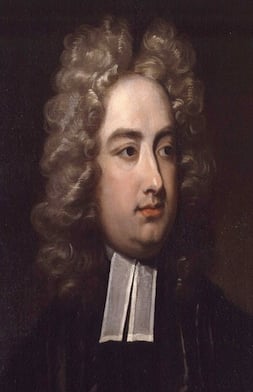 Suffering from what we know now to be Menieres Disease — an inner ear condition that affects balance, hearing, and can result in severe and persistent migraines — political satirist and author of Gulliver's Travels Jonathan Swift (1667-1745) developed Menieres around 1690 while working as a secretary for English diplomat Sir William Temple in Moor Park, Farnham, England. Unlike others on this list, Swift managed to combat the symptoms of his illness until much later in life. It wasn't until 1742, when he suffered a stroke, that he lost the ability to speak. Swift also confronted his maladies head-on by composing his own obituary in 1731 titled 'The Death of Dr. Swift' before passing away several years later at the age of 80.
Charlotte (1816-1855) Emily (1818-1848), and Anne (1820-1849) all suffered from and eventually succumbed to tuberculosis or complications thereof. While none of the sisters confronted their afflictions in any overt way in their novels, letters and other personal writings detail how each was inspired separately by the 1825 death of two older sisters, Maria and Elizabeth, also from complications due to tuberculosis. Much of the Brontë sisters' writing focused on the intersection of love and class in the fictionalized version of their hometown, Haworth, in West Yorkshire, England.