Literature can serve many purposes for its audience, but one of its most valuable gifts is its ability to open a reader's eyes to a new world or a new perspective. Not only did Isaac Bashevis Singer write stories of deep emotion and entertainment, he helped his American readers explore subcultures that had long been ignored, if not despised. As a leader in the Yiddish literary movement, Singer's stories often centered upon Jews, but he also created characters and stories that dealt with homosexuality and transgender issues. His works won him the Nobel Prize in 1978, along with two National Book Awards.
Singer was born in Warsaw, Poland on November 21st, 1902 to a religious, Jewish family. His father was a Hasidic rabbi, and his mother was the daughter of the rabbi of Bilgoraj. He had a brother and a sister, both of whom also became writers. Singer introduces his readers to the spirit and culture of his youth in a memoir titled In My Father's Court.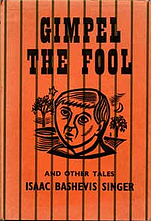 Aiming to fulfill the wishes of his parents, Singer began Rabbinical School in 1921 with the goal of becoming a religious scholar. Although Singer always placed a high value on his faith and Jewish culture, he eventually found that his pull toward literature was stronger than his pull toward religious studies. He dropped out of school after two years and began working for a literary magazine. He also found jobs as a proofreader, translator, and journalist.
In 1935, two major events occurred in Singer's life. His first book, Satan in Goray, was published, and he moved to the United States with his brother, hoping to escape the growing danger for Jews posed by Germany. After arriving in New York City, Singer found work at The Forward, a Yiddish newspaper whose readership was largely new immigrants.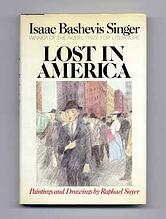 As World War II reached its conclusion, Singer mourned for the loss of his people and his language. Many began referring to Yiddish as a dead language, but Singer made it his goal to keep it alive, and his community united, through literature. He wrote The Family Moskat, along with several short stories that were mostly set in Poland.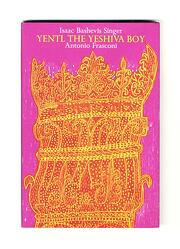 Along with introducing his readers to Jewish beliefs and culture, Singer also touched on his political and ethical beliefs in some of his writings. He was an outspoken vegetarian, a harsh critic of Marxist philosophies, and a supporter of those who were shamed for their nontraditional lifestyle choices.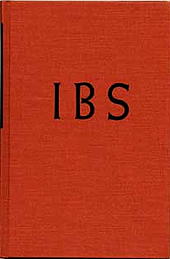 Although he wrote his stories for his fellow Jewish immigrants, Americans also began to take notice of his work. Readers of all backgrounds were drawn to the spiritual and philosophical nature of his tales. English translations were printed and recommended by other prominent writers, such as Irving Howe and Saul Bellow. From there, the popularity of his novels spread across the globe.
Even after winning the Nobel Prize in 1978, and gaining a large international audience, Singer continued writing in Yiddish. His passion for the language never waned, although he did become more personally involved in English translations to ensure nothing was lost or altered.
Singer passed away on July 24th, 1991 in Surfside, Florida. He left behind a large body of work that continues to enlighten and inspire readers to this day, allowing them the opportunity to step outside their own skin for a moment and experience the life of those they've always considered "other."