On November 26, 1922, Charles Schulz was born in Minneapolis, Minnesota. He was raised in a humble family and read the comic pages every Sunday with his father, growing fond of the Mickey Mouse and Popeye strips. He knew from a young age that drawing cartoons is what he wanted to spend his life doing, and in 1937, his drawing of his family dog, Spike was published in the Ripley's Believe it or Not newspaper. This was an inspiring moment in young Schulz's life, which would carry him through the rejection his drawings would see, throughout his high school career. He continued to draw and with his mother's support, he completed a correspondence cartoon course with Art Instruction Schools.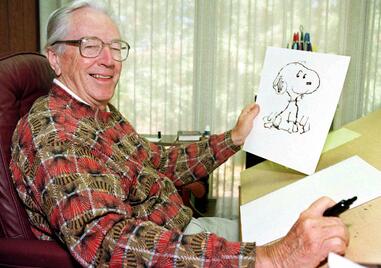 In 1943, Schulz lost his mother to cervical cancer and shortly after was drafted into the United States Army to fight in World War II. Schulz would always speak proudly of his service in the military; however, this period in his life would continue to haunt him and is alluded to in his comics.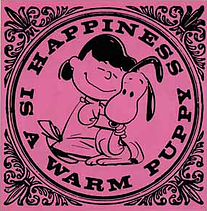 Returning to Minneapolis after the war, in 1945, he took on various jobs: working lettering for a Catholic comic, teaching classes at Art Instruction, and working on selling his own cartoons to The Saturday Evening Post. His first major series of comics, titled Lil' Folks, ran from 1947-1950 in a local Minneapolis newspaper, St. Paul's Pioneer Press. It is in this comic series that the world is introduced to Charlie Brown and a dog with a strong likeness to Snoopy. After two years, Schulz left the company due to a disagreement with the editor and was quickly picked up by United Feature Syndicate, who changed the name from Lil' Folks to Peanuts, but gave Schulz more room to exercise his talents. On October 2, 1950, Peanuts was published in seven newspapers.
Now, the formatting of the Comic pages in the newspaper was not always as it used to be. In the early 1900's comics such as Little Orphan Annie and Tailspin Tommy were very detailed in both the actual drawings in the panels with usage of thick shading and thorough images as well as well-rounded speech and a storyline leaving minimal room for reader interpretation. However, in the 40's and 50's, the structure of the newspaper changed altogether, leaving the comics with a more condensed space. This new format promoted minimalism, wit, and simpler drawings, which highlighted all of Schulz's best qualities.
From 1950 to 2000 Schulz would continue to draw the Peanuts strip without an assistant of any sort. The comics could take him a couple minutes to a couple hours every day to finish. Schulz's first book collection was published in 1952 and more books would soon follow. In 1955, Schulz would receive his first Reuben Award and again was honored in 1964.
The comic was first brought alive on television in 1965 with A Charlie Brown Christmas special, which won both an Emmy and Peabody award. He continued to write and co-write feature films, television specials, and an animated television series based on the Peanuts gang.
In the 1980's his health started failing and Schulz developed a tremor, making it difficult for him to draw out the strip. He began having stokes and was diagnosed with colon cancer in November 1999, which forced him into retirement a month later after chemotherapy left his vision impaired. Schulz died in his sleep on February 12, 2000.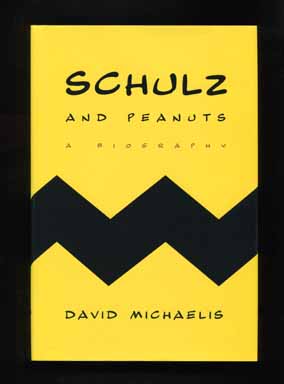 Charles Schulz received and continues to receive numerous awards including a star in the Hollywood Walk of Fame, a Congressional Gold Medal—which is one of the highest awards a person can receive from the United States Congress, the Silver Buffalo Award for his service to youth and he was inducted into both the Hockey and Figure Skating Halls of Fame.
The Peanuts characters all have their quirks that make the story original and come alive. Never would Schulz have imagined that Charlie Brown, just a child, would become a character that every American knows and loves. A boy who despite being shy and failing at everything he tried to do remained optimistic and determined in everything he does. A boy who carries on the legacy of a little boy and his dog.