In 1978, author James Alan McPherson became the first African American to win a Pulitzer Prize. He won the award for his work Elbow Room, a compilation of short stories in which McPherson explored the haunting realities of race relations between blacks and whites.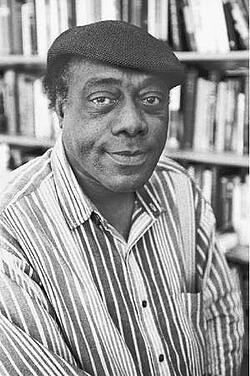 Born in Savannah, Georgia in 1943, McPherson's earliest memories were of the segregated South, a setting that strongly shaped his writing. When it came to describing the complications of race, McPherson used a combination of philosophical intellect and what some have called his "mother wit," or instinctive knowing. In his work, McPherson has challenged perceptions of "whiteness" in a way that the reader is left with the notion that all are of mixed race to some degree.
McPherson attended Morris Brown College, an historically black college in Georgia. After graduation, he traveled north, taking odd jobs, including that of a dining-car waiter. While he attended Harvard Law School, McPherson also became as a janitor. The job not only financially supported him while in school, but this and other jobs provided McPherson with a range of experiences that he channeled into his writings. In the story "A Solo Song: For Doc Craft," from his collection Hue and Cry, McPherson recreated the lives of elite black railroad waiters in the golden age of the passenger train.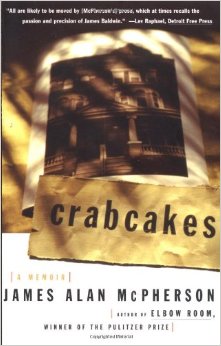 During his time in Boston, McPherson took writing courses instead of law internships. He continued his education by receiving his M.F.A. in 1971 from the acclaimed Writers Workshop in Iowa. He later became part of the faculty and also received teaching positions at the University of California at Santa Cruz and at the University of Virginia. McPherson received a Guggenheim Fellowship in 1972, won the Pulitzer Prize in 1978, and earned a MacArthur Fellowship in 1981.
Despite his success, McPherson took a twenty-year break from from writing, producing only occasional essays. He finally broke his silence with the publication of his memoir, Crabcakes, in 1998. In this book, McPherson continued the discussion of race by giving an account of "isolated social interactions separated by time and space and finding subtle psychic connections among them." He also wrote of his own depression and social withdrawal. In part through Japanese culture and Buddhism, McPherson chronicled that he found a path out of his isolation, finally achieving a sense of peace and re-engagement with his life, and at last transcending racial identity.