On the occasion of its release in 2012, the James Bond film, Skyfall made quite an impression. Not only did it accomplish the sizable feat of breaking new thematic and emotional ground in a series that stretches back more than five decades, but it also managed to subtly reveal new information about James Bond's notoriously obscure background.
Th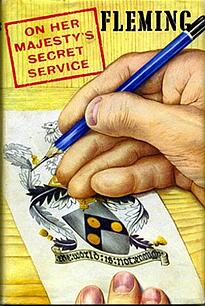 ose who were paying close attention to the minutia of the film's final act, which takes place at James Bond's ancestral Scottish manor, Skyfall, no doubt noticed that M was led to a "priest hole" in order to escape. Those who were not just observant but curious as well (or those who came into the film with a working knowledge of British religious history) may have discovered that the manor's handy architectural quirk dated back to the Elizabethan era, a time when the practice of Catholicism was outlawed in Britain.
During this era, families who continued to practice Catholicism were known as 'recusants' (having, ostensibly, recused themselves from Anglican services). Naturally, the illegal nature of their religious practice necessitated a certain degree of clandestine dealings, especially when families were not just holding Catholic services, but sheltering Catholic priests (hence the need for a "priest hole"). The presence of a priest hole at Skyfall, then, strongly suggests that its landowners were recusant Catholics, and has led many to the conclusion that James Bond himself is a Catholic.
Yet it would be somewhat misleading to say that Skyfall revealed new information about Bond. While Skyfall presents fairly concrete evidence to its viewers that Bond is descended from a line of recusant Catholics, he certainly did not start that way. Case in point, many supporters of the Catholic theory point to a Scottish family with the surname Bond whom Fleming knew as a schoolboy as the potential inspiration for the name. But, Fleming explicitly stated that the famed spy is named for an American ornithologist whose book Fleming once read. Moreover Fleming chose the name precisely because it was uninteresting - a reason which was eventually undercut by Bond's global recognition. Likewise, Fleming picked the name Bond because Bond himself was originally meant to be a blank slate - a neutral figure around whom intrigue was omnipresent. In fact, it wasn't until one of Fleming's last novels, You Only Live Twice (1964) that he revealed Bond to be Scottish. Until that point, he was entirely devoid of back story.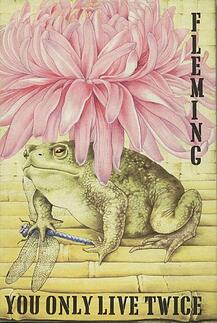 It would be easy, at this point, to decry Skyfall's addition to the Bond mythology as an unwarranted departure from Fleming's original creation. To make this claim, however, would be to deny the complex give-and-take between author and public that has shaped the James Bond mythology since the seventies.
The reason that Fleming ultimately revealed Bond as Scottish stemmed not from his deeply held aesthetic sensibilities, but from the gravity with which Scottish actor Sean Connery portrayed the famous spy. The charm and wit with which Connery portrayed the bland hero of Dr. No (1958) and From Russia with Love (1957) was so compelling, even to Fleming, that his charisma was written into future books.
You Only Live Twice depicts, at Connery's implicit behest, not just Bond's Scottish ancestry but also his roguish charm and emotional depth. On Her Majesty's Secret Service (1963), for its part, acknowledges, even while playing down its probability, that Bond may be, in fact, a descendant of Sir Thomas Bond (whose family motto, 'Non Sufficit Orbis', or 'The World is Not Enough', was the real-life motto of the recusant Scottish Bonds whom Fleming would have known, as well as the title of a later Bond film).
That this possibility has somehow grown from an improbability to a near-certainty over half a century of James Bond represents not the imaginations of screenwriters run rampant, but the natural evolution of a figure whose cultural significance has taken on a life of its own. And who knows? If Ian Fleming were alive today he might have written it that way himself.