Jeff Shaara, was born in New Brunswick, New Jersey on February 21, 1952. He is a novelist in his own right and the son of the famed Pulitzer Prize-winning author Michael Shaara. Like his father did before him, Shaara specializes in war novels.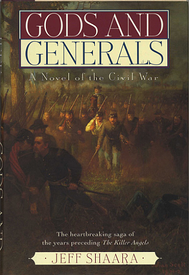 However, his story is not as simple as merely following in his father's footsteps. Shaara grew up in Tallahassee, Florida, and attended Florida State University, graduating with a degree in criminology. But his first passion was numismatics. From the time he was sixteen years old, Shaara had already begun operating a rare coin business, first out of his home then in a retail store. He eventually moved to Tampa, Florida becoming one of the most popular and successful precious metal dealers in Florida. However, in 1988 his father died, and Jeff made the decision to sell his business and take over full-time management of his father's estate.
In 1993, following the commercial success of the movie Gettysburg, which was based on his father's best-known novel The Killer Angels, Shaara was approached with the possibility of finding someone to continue his father's story. They wanted both a prequel and a sequel! Jeff decided that perhaps he could write them himself. Despite his lack of experience as a writer, Jeff poured his soul into the project that his father had loved.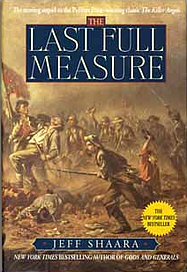 With his father and his story in mind, Jeff has found a place all his own in the world of war fiction. In 1996, Ballantine Books published Gods and Generals. This prequel immediately zoomed up the New York Times Bestseller list and remained there for fifteen weeks. The book also earned him the American Library Associations' Boyd Award. In 1998, Shaara did it again with the sequel to Killer Angels. The Last Full Measure also spent many weeks on the best seller list and receiving much critical praise. No one was more surprised by Shaara's success than Shaara himself.
Since then Shaara has gone on to write eleven additional bestsellers ranging through the US Mexican War, the Revolutionary War, World War I, World War II and back to the Civil War. His first book, Gods and Generals, was made into major motion picture in 2003.
Shaara's books remain popular among favorites among history buffs, readers, and collectors alike. His latest book, The Smoke at Dawn, will be released on June 3, 2014.