In the introduction to his last work, The Travails of Persiles and Sigismunda (1617), Cervantes writes what's often considered to be one of literature's most beautiful farewell messages. In it, the creator of Don Quixote (1605) discusses his ailing health, and recalls encountering a young admirer on the road to a nearby inn. The two ride together and chat for a while and ultimately part ways, giving Cervantes occasion to reflect poignantly on his life and works. The anecdote, though relatively full of good cheer and fellow feeling on its face, is tinged with a lingering melancholy that makes the whole encounter seem weightier in retrospect. For a modern reader separated from Cervantes by multiple centuries, it's a moment of rare intimacy with the past.
On the list of literary valedictions, Cervantes has plenty of strong competition. Prospero's closing lines in Shakespeare's The Tempest (1611) are often read as a kind of farewell from the author. For a more glib farewell, there's the epitaph that Malcolm Lowry wrote for himself: "Here lies Malcolm Lowry, late of the Bowery, whose prose was flowery, and often glowery. He lived nightly, and drank daily, and died playing the ukulele." Frankly speaking, no political autobiographies stack up with the likes of Shakespeare and Cervantes, but as literary farewells go, we also have a surprisingly poignant one from the pen of Senator John McCain.
The Restless Wave
Following John McCain's death in 2018, his seventh and final book, The Restless Wave: Good Times, Just Causes, Great Fights, and Other Appreciations (1918), made its way onto the bestseller lists. By the time he sat down with his speechwriter and erstwhile collaborator Mark Salter, he was already well aware of the brain cancer that would eventually take his life. "I don't know how much longer I'll be here," he wrote, "Maybe I'll have another five years. Maybe, with the advances in oncology, they'll find new treatments for my cancer that will extend my life. Maybe I'll be gone before you read this."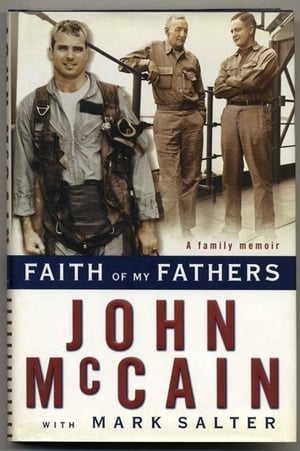 Critics mostly considered it to be a thoughtful effort on the whole—it spent much of its length going over McCain's 2008 presidential campaign, with all of its unexpected successes and failures—but if the spike in sales after his passing is any indication, the impact of its content was certainly elevated by its framing as a kind of farewell message. It gave the senator a chance to discuss his views on his frequent antagonist Donald Trump and to reassert his opposition to "enhanced interrogation," yes, but it was also an opportunity to muse on his legacy and consider the future of the country that he served in one form or another for most of his life. Again, it's not Shakespeare, but it's easy to see why a country facing increasing political chaos would be interested in the late thoughts of the former presidential hopeful.
John McCain's Life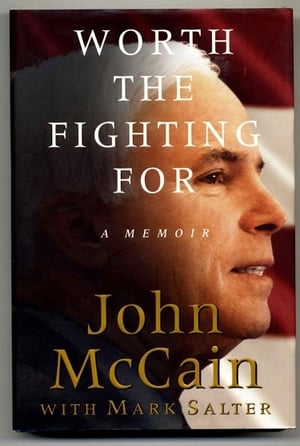 Though McCain's last book focused mostly on his life in the 21st century, the rest of his life was by all accounts extremely eventful. Eventful enough, in fact, for six previous books (more on those below). He was born in 1936 on a naval base in the Panama Canal Zone (officially an unincorporated US territory during the time that the US controlled the Panama Canal) to a family full of Naval Academy alumni. He followed in their footsteps, and was soon flying bombing missions in Vietnam. He was famously captured and taken as a prisoner of war in 1967—where he was refused treatment for his injuries until his captors learned that his father was an admiral. He was tortured, and for long stretches held in solitary confinement, but was eventually released in 1973. Less than ten years later, he had been elected to the US House of Representatives for the State of Arizona.
The rest, we can say with little fear of reprisal, is history. He became a Senator and ultimately the Republican nominee for president in 2008, and spent years shoring up his reputation as a "maverick." History may show his record on the issues to be spotty, but he was a major force in American politics for years.
John McCain's Books
As Stéphane Mallarmé notes, "Everything in the world exists in order to end up as a book." Strangely, this is more true in politics than almost anywhere else. Every presidential hopeful needs to release at least one book, and McCain was no exception. He put out Faith of My Fathers (1999) in the run-up to his 2000 bid for the presidential nomination, and it remains his best known and best reviewed work—it was even turned into a TV movie. From there McCain released six more books, including Worth the Fighting For (2002), Character Is Destiny (2005), and the aforementioned The Restless Wave. Between the lot of them (all co-written with Salter), they paint a portrait of a complex political figure. For collectors—or just enthusiasts—of political memoirs, they present some interesting possibilities.