If you are a nature lover, the works and activism of John Muir should hold a special place in your heart. He was one of the first advocates of preserving stretches of wilderness in the United States, and his writing reflects and affirms this value system. Muir's legacy lives on in the conservation organization he founded, The Sierra Club, along with several natural and man-made landmarks that have been named after him.
A Passion Is Born
Muir was born in Scotland on April 21, 1838. He had seven brothers and sisters, and they spent most of their childhood playing outdoors where Muir first fell in love with the natural world. His father was a serious, religious man who believed in strict household rules. Muir could never meet his father's expectations, and he was harshly disciplined many times. In response to his home environment, Muir discovered freedom and refuge in the wilderness.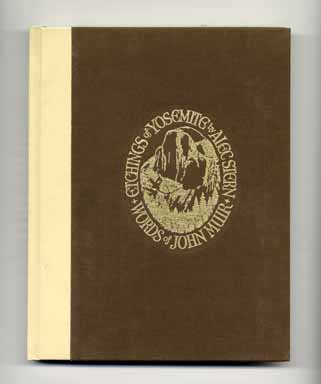 Farming in America
When Muir was eleven years old, his family immigrated to the United States. Some speculate that this move took place because Muir's father was unsatisfied with religious customs in Scotland, believing them to be too lenient. Of course, Muir was required to memorize plenty of scripture and live according to biblical guidelines during his adolescence. As an adult, he left behind many of these rituals and beliefs, but he still considered himself to be a very spiritual man. The Muirs settled in Wischonsin, where they began Fountain Lake Farm. It still stands today as a National Historic Landmark.
Education
Muir attended the University of Wisconsin. With no financial assistance from his parents, he did not begin college until the age of 22, and he paid for most of his tuition himself. It was a Botany class that really cemented Muir's love for nature. He details his first lesson in his autobiography saying, "This fine lesson charmed me and sent me flying to the woods and meadows in wild enthusiasm."
Muir was insatiably curious but never very goal-oriented in his studies. He took the classes that interested him, but never declared any emphasis. He eventually left school without graduating. Some may argue that Muir traded in his indoor classrooms for a more natural instruction outside. He spent many of his post-college years working under the sun. After moving to Canada to avoid the draft, he took a job at a sawmill.
An Accident and an Epiphany
Upon returning to the United States, Muir began work in a factory. He experienced an accident on the job that nearly blinded him, but ultimately caused him to see the world – and his place in it – differently. He wrote, "This affliction has driven me to the sweet fields. God has to nearly kill us sometimes to teach us lessons." He then committed to embrace his true passions of travel and wildlife.
A Life of Adventure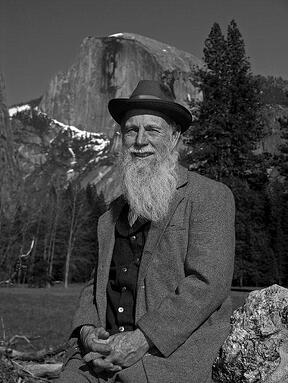 One of Muir's first acts after his epiphany was to plan a long walk – from Indiana to Florida. He took his time, sought out areas untouched by man, and wrote his first book: A Thousand-Mile Walk to the Gulf.
His next stop was Yosemite in California. He had read about the area before, and he longed to see it for himself. He loved the landscape and built a log cabin to reside in. It was here that he met and befriended Ralph Waldo Emerson, a writer that he had long looked up to.
Putting It into Words
Along with his political activism, one of Muir's greatest contributions to the preservation effort was his body of writings. His way with words could inspire anyone to cherish and protect natural beauty. He wrote ten books in all, four of which were published after his death in 1914.