American writer and counterculture leader, Kenneth Elton Kesey, was born on September 17, 1935 in La Junta, Colorado. His parents were dairy farmers and early in his life they moved to Springfield, Oregon. Kesey became a champion wrestler in college and nearly qualified for the Olympics until an injury brought his wrestling career to a premature end. Instead, Kesey turned to his other passion: writing.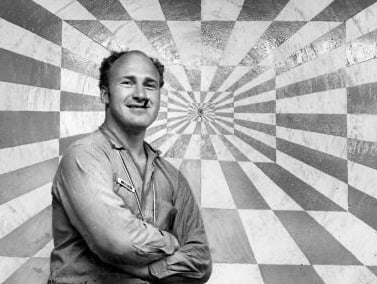 Ken Kesey was a literary enthusiast, reading novels by Ernest Hemingway, John Steinbeck, and his ultimate favorite—William Faulkner. He received a Bachelor's degree in Journalism in 1957 from the University of Oregon and went on to continue his education at Stanford University, enrolling in their creative writing program. In 1960, he volunteered to partake in a series of drug tests conducted by the United States government at Menlo Park Veterans' Hospital. The study observed the effects of LSD, mushrooms, cocaine, and other psychoactive drugs on humans. His experiences drastically changed his outlook on life and in turn, molded his writing. The study was canceled after his doctor realized that the drugs had little practical value.
Despite the discontinuation of experiments, the medicines were still stored in his former doctor's office. Kesey, determined to help others venture into this new mentality, applied for and received a position working at the hospital in order to acquire the drugs. He would go on to conduct his own experiments at parties he would call, 'Acid Tests'. His observations greatly differed than the ones conducted at the hospital in that Kesey encouraged sensory stimulation, while the former included little to none. The parties were originally held at Kesey's home in La Honda, California; however, throughout late 1965 to1966, Kesey and his group of Merry Pranksters travelled across the country bringing the party with them. His adventures were well-shared and documented by other Beatnik writers including Neal Cassidy, Allen Ginsburg, and Tom Wolfe. The latter, accurately described Kesey's parties, travels, and the emerging counterculture in his 1968, novel The Electric Kool-Aid Acid Test.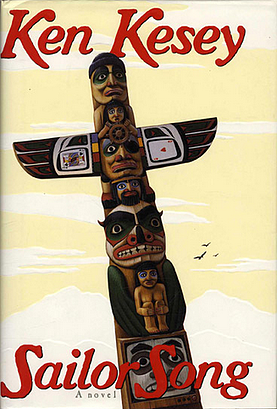 Despite popular beliefs about drug culture, Kesey's time was not wasted. He wrote two unpublished novels, Zoo (1959) and End of Autumn (1960) early in his career. However, his greatest inspiration came to him while he was working at Menlo Park Veterans' Hospital. He spent a great deal of time—both under the influence and not— conversing with various patients treated in the psychiatric ward. The drugs allowed Kesey to view those deemed insane as people who weren't any crazier than the environment in which they were living. Although he used drugs while he was gathering research for his next novel, he never wrote any part of the book while under the influence of LSD.
In 1962, Kesey's exceptional novel, One Flew Over the Cuckoo's Nest, was published becoming an instant bestseller. The following year, his novel was revised for a staged audience, and in 1975, it was adapted into a film directed by Miloš Forman and starring Jack Nicholson. Just two years later, Kesey published Sometimes a Great Notion (1964) which is arguably his masterpiece, despite the popularity of One Flew Over the Cuckoo's Nest. After a 28-year hiatus, Kesey published his novel Sailor Song in 1992. His final novel, Last Go Round, was written with Ken Babbs and published two years later. Historical fiction based on a 1911 rodeo championship, Kesey and Babbs tell the tale of three cowboys who contend for the grand prize.
Kesey's final years were secluded, although he remained active in the arts—often posting online. Through the late 1990s, Kesey's health rapidly declined and he passed away on November 10, 2001 due to surgery complications. Despite his eccentric lifestyle, he continues to be praised for his contribution to The Beat Generation.