When most of us think about Las Vegas and taking a trip to the Nevada city, we might not immediately imagine it as a rare book destination. To be sure, most people who plan trips to Las Vegas are considering their options for casinos, shows, and restaurants on the Las Vegas Strip. Other visitors to the city might simply be flying into the airport for a brief stopover before traveling to popular nearby natural destinations such as Death Valley National Park or the Grand Canyon. However, Las Vegas is also a great city for rare book hunting. You may be able to find a rare book gem in the world famous Gold & Silver Pawn Shop, or you might find something new to add to your collection in a bookshop or antique store.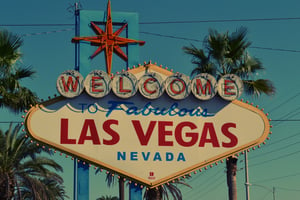 Pawn Stars and Rare Book Sales
If you've heard the terms "Las Vegas" and "rare books" together in a sentence, chances are good that you've watched some episodes of The History Channel show "Pawn Stars," in which Rebecca Romney regularly appraised rare books that people brought into the Gold & Silver Pawn Shop for sale. For example, in 2014 Romney appraised an 1842 copy of the Book of Mormon. On the show, Romney remarked to the owner, "Rick, this is by far the most valuable book you've ever had me appraise." She went on to explain that "these books are really hard to find," and that "one of the reasons that these early editions of the Book of Mormon are so rare is because of all these upheavals." On the show, Rick of the Gold & Silver Pawn Shop ended up buying the book for $24,000, and Romney appraised the book for about $40,000. Another first edition of the Book of Mormon was appraised on Antiques Roadshow around the same time for $100,000. Romney began appraising books on Pawn Stars as a rare book expert in 2011.
Romney wrote about the history of books in Printer's Error: An Irreverent History of Books (2017), and she now is one of the founders of Type Punch Matrix in Washington, D.C. While she was doing appraisals for Pawn Stars, however, she was a manager at Bauman Rare Books in Las Vegas, which brings us to the next place you might look for rare books in Las Vegas.
Rare Bookstores in Las Vegas
The most prominent rare bookstore in Las Vegas is likely Bauman Rare Books, which was an expansion from the well-known store in New York City. A recent article in The New York Times discusses Bauman Rare Books in Las Vegas, which is owned by David and Natalie Bauman. The couple originally opened their rare book store in New York in 1988, but about a decade ago they decided to open another store on the other side of the country. As that article describes, "their shop is wedged next to Lazarou, a custom men's clothing store, and just across from Mezlan, which sells shoes."
The store is a two-story shop, which contains "elegant bookcases" that are "filled with carefully arranged volumes, many bound in embossed leather." The store also has a reading table that gives potential buyers a space to look at volumes for sale, and to be enamored with the wide variety of rare books for sale. Bauman has books for sellers in nearly every price range, with a large number of their sales coming in "well under $1,000." At the same time, if you are able to pay anywhere from $100,000 to $1 million for a new book to add to your collection, Bauman has that, too.
Beyond Bauman Rare Books, there are also a variety of antique stores in Las Vegas that sell books and could be housing a hidden gem for your collection. The city also has a number of independent booksellers you can seek out, from The Writer's Block to Alternate Reality Comics and Torpedo Comics. Las Vegas Fine Books & Greyhound's Books, as well as Blue Nebula Ltd. and Rebel Books are all places to explore if you're looking for objects to add to your collection. And if your book collection includes rare vinyl and music ephemera, don't miss Moondog Records.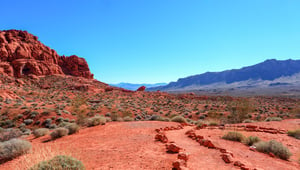 Las Vegas Book Festival
Finally, the Las Vegas Book Festival takes place on an annual basis. It was founded in 2002 by Nevada Humanities and describes itself as "a celebration of the written, spoken, and illustrated word." It brings together authors, exhibitions, rare book sellers, and others connected to the book as material object.
If you're planning to make a trip out West anytime soon, you might consider a stop in Las Vegas. You can enjoy some rare book shopping while also experiencing the gorgeous desert surroundings. Even in cities like Las Vegas that are not particularly known for a rare book scene, you can locate that rare book scene if you're seeking it out.