Laura Esquivel is a Mexican author and screenwriter recognized for her revolutionary contributions to Latin American literature. Influenced by writers Gabriel García Márquez and Isabel Allende, Esquivel is best known for her novel Like Water for Chocolate (1989). She was born on September 30, 1950 in Mexico City to parents, Julio Esquivel, a telegraph operator, and Josephina Esquivel, the third of four children.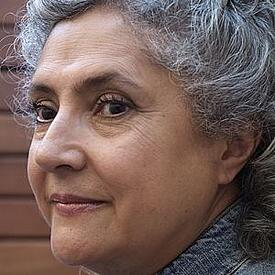 Storytelling played a prominent role in Esquivel's childhood. She spent much of her time listening to the tales invented by her father and stories told by her mother and grandmother as they worked and chatted in the kitchen. The recipes she learned and the memories she made there informed and inspired her later work.
Early Adult Life and Work
As a child of the 1960s and 70s, Esquivel admits to being a bit of a "hippie." She gravitated toward the counterculture that permeated young adult society in both the United States and Mexico. In an interview with Southwest Review, she explained, "I was a vegetarian, gypsy-like. I liked to meditate, and it's curious because I was very much attracted to the possibility of change."
Esquivel attended Escuela Normal de Maestros, a teacher's college in Mexico City, and taught kindergarten after graduation. As a teacher, Esquivel found her creative outlet after realizing the dearth of plays available for her students to perform. She began writing her own with the help of her pupils. These efforts were so successful that Esquivel went on to pen several children's television scripts in the late 1970s and early 1980s.
In 1981, she married Alfonso Arau, a Mexican playwright and director, in 1981. Four years later, she wrote the screenplay for Chido One, el taco de oro which her husband directed. She was nominated for an Ariel Award by the Mexican Academy of Motion Pictures for her work.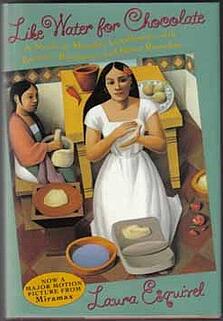 Breaking into the Book Scene
Later in the decade, Esquivel began novel writing. Using memories from her family and childhood, she wrote her bestselling novel, Like Water for Chocolate, in 1989. It soon became a best-seller. The book details the life of Tita, a young woman who is forced to remain single despite being deeply in love with a man named Pedro. Pedro is coerced into marrying one of Tita's older sisters, and Tita is left to watch from the wings - in her case, the kitchen - even forced to prepare the couples' wedding cake. Equivel introduces each chapter with a recipe, and then seamlessly relays Tita's story using magic realism to blend everyday life events with a touch of the supernatural.
Like Water for Chocolate depicts Esquivel's contemplation of tradition, family dynamics, and women's roles, specifically in turn of the century Mexico. She explores themes of power and oppression in such a pristine way that readers are left chewing on her story long after they are finished reading. Esquivel commented:
"In this century, everything that took place in the kitchen was devalued. So were women. We all thought important social changes would happen outside the home. One of the biggest changes was that women were incorporated into the work force. On the one hand, it was very positive. We as women have honor and position and rights. Men and women thought to make a better world and create better human beings. Now we've reached the end of the century and the new man has not appeared. Nor will he as long as society is in disequilibrium."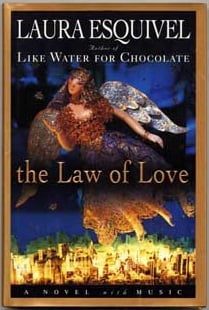 From Book to Film and Beyond
Esquivel wrote the screenplay for Like Water For Chocolate, and the film, directed by her husband, was wildly successful. It won in every major category at the 1992 Ariel Awards. Despite collaborating so successfully on the film adaptation of her novel, Esquivel and Arau divorced soon after its production. The couple had been married for twelve years.
Esquivel's writing career was not to be derailed, however. She published her second novel, The Law of Love in 1995. Heralded as another masterpiece, in this work Esquivel tells a futuristic story about love sought and lost and the humorous quest one woman undertakes to find her "twin soul." Esquivel herself claimed to have found her twin soul through her second marriage to dentist Javier Valdes.
In her subsequent essays and writing, Esquivel continues to explore issues of love and power and the confines placed upon different populations in modern society. In all of her endeavors, Laura Esquivel writes with a common touch, making her works accessible and warm, while also giving readers a fresh take on relevant, modern-day topics.