Harold Pinter was one of Britain's most accomplished and influential dramatists of the twentieth century. The Nobel laureate not only wrote numerous plays, but also directed or acted on stage, radio, television, and film.
Early Interest in Performance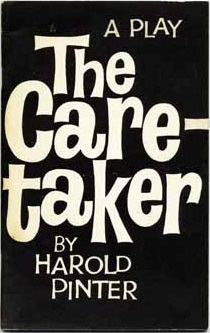 Harold Pinter was born in London on October 10, 1930 into a Jewish family. He experienced anti-Semitic hatred throughout his childhood and when he was nine years old, his family evacuated London and did not return until the end of World War II.
Pinter attended Hackney Grammar School, where his interest in acting and literature emerged. He performed in plays, landing leading roles such as Macbeth and Romeo. These roles sparked a career in performing arts, and in 1948 he was accepted into the Royal Academy of Dramatic Arts. He dropped out shortly after starting because he was greatly displeased with the school.
In 1949, Pinter went to trial for his refusal to serve in the national service during the Cold War. He had a total of two trials, and could have gone to prison; however, he was spared and only penalized with a fine.
In 1951, Pinter began his studies at the Central School of Speech and Drama, where his first poems were published, and he joined Anew McMaster's Irish repertory company where he toured for years under the stage name David Baron. It was touring with this group that he met his first wife, Vivien Merchant, whom he married in 1956.
Pinter made his play-writing debut in 1957 with the presentation of The Room. His play The Birthday Party quickly followed and was initially received in Oxford with positive ratings; however, in 1958, the play's debut in London failed and after eight shows, it was cancelled.
Despite The Birthday Party's negative reading, drama critic Harold Hobson wrote a review in The Sunday Times, praising Pinter's work as creative and original, deeming it a classic of the modern stage.
A Stylistic Transition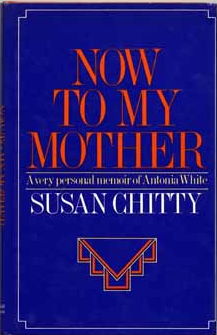 Although his early works are heavily laced with absurdity, his later plays became more politically motivated. Many believe this literary change is due to his relationship with his second wife, Dame Antonia Fraser. Pinter met Fraser in 1969 while working on a project for the National Gallery, but their affair did not begin until six years later. During his transition period between wives, he wrote a series of Memory Plays, such as Landscape, No Man's Land, and Betrayal.
Harold Pinter and Lady Antonia Fraser were married on November 27, 1980, and following his second marriage came a three-year period of writer's block. After this hiatus, Pinter rediscovered The Hothouse, which he had first written in 1958. In 1980, he released this revised play to the public, steering his writing in a whole new direction.
Later plays, such as One for the Road and Mountain Language literally call out the abuse of power, rather than passively addressing it through metaphors. Meanwhile, Fraser was a beloved literary figure in her own right, an her daughter Susan Chitty would later explore her life in Now To My Mother.
Pinter continued writing screenplays, plays, and poems in addition to speeches against the violation of human rights, and three days after his 75th birthday, Pinter was notified that he had been awarded the Nobel Prize in Literature. He had planned to give his speech in Stockholm upon receiving his award; however, a month before the ceremony, he was hospitalized and considered unfit to travel. He videotaped the lecture he was going to give at the event, and it was projected on December 7, 2005. Pinter died on Christmas Eve, three years later due to liver cancer.
Harold Pinter received countless awards and honors for his work throughout his life and this praise continued after his death. In 2011, Being Harold Pinter, a collection of his works was performed by the Belarus Free Theatre, and later that year, the Comedy Theatre in London, formally changed its name to The Harold Pinter Theatre.