Ever since Alexandria, the library has been an institution engineered for the public good. Most major libraries belong to communities and to universities, places where one large group or another may borrow books and read them. But there are, of course, some spectacular libraries in private hands. Places where knowledge, and the sharing of it, are highly valued by the person who filled the shelves.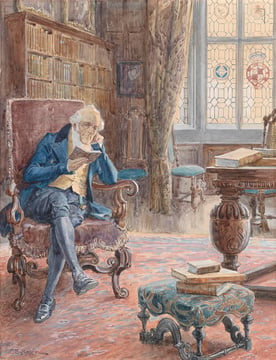 Of the private libraries featured on this list, almost all of them are owned by people who, whether out of duty, enthusiasm, or a bit of both, love to share their collection with others. They love to welcome guests and provide tours, and one even teaches classes in his. There is something about a true library, even when in the most private of hands, that wants to be shared and to enrich as many others as possible.
Oprah Winfrey
Every modern writer, whether they make a fuss about it or not (you know who you are, Jonathan Franzen), would do well to find himself or herself selected for Oprah's Book Club. It is a near certain way to see a title shoot to the top of the bestseller list. It makes sense, then, that one of the veritable power brokers in American letters today owns a stellar library.
Oprah's library contains a respectable, though not overwhelming, supply of 1,500 volumes. She collects coffee table books as well as fashion-related titles, including first editions of biographies of Coco Chanel, Yves Saint Laurent, and Helena Rubinstein. She also owns fine-press sets, including one encompassing vast writings within African-American literature, as well as a signed first edition of To Kill a Mockingbird. But perhaps the crown jewel of her library is a completist set of fiction Pulitzer Prize winners, which includes first editions of The Age of Innocence and Our Town and required a professional rare-book curator to assemble.
Jay Walker
It is hard to imagine a private library more astounding than that of Jay Walker, a digital entrepreneur behind companies like Priceline. The library in his New England home contains some of the most fascinating and exceedingly rare books on earth. It also contains a cornucopia of technological artifacts, from early PCs, to a backup version of Sputnik, which shines as a bright metallic orb above his stacks and tables of books.
It is a testament to Walker that these disparate components live in a kind of energetic harmony. This is because Walker's library is united by a singular, although infinite theme: "the human imagination." Among his notable titles is Robert Hooke's Micrographia, showing some of the first illustrations made possible by the microscope. Walker also owns a 1665 London Bill of Mortality, Andrea Cellarius's astronomical atlas (perhaps the first modern Western text not to put Earth at the center), and a collection of books decorated in bespoke jeweled bindings.
Harlan Crow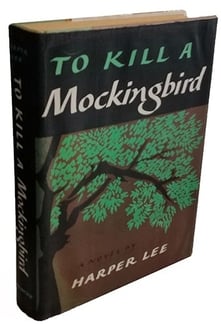 What Jay Walker's library is to science and technology, Texas real estate tycoon Harlan Crow's is to history. Among his prized possessions is a deed to George Washington's Mount Vernon estate, signed by the man himself, and a napkin on which Franklin Roosevelt sketched out plans to win the Second World War in 1943.
Crow owns some first editions of Charles Dickens and Mark Twain, but his library shows him mostly as a steward of history: the good and the bad. He owns documents and manuscripts signed by Columbus, Amerigo Vespucci, and Robert E. Lee. He owns a copy of the first census, signed by Thomas Jefferson, and even a signed copy of Mein Kampf.
He also knows how to decorate a library, not just how to fill it. Crow has an eccentric taste for statuary. On his lawn stands a towering likeness of Margaret Thatcher, and in one section of his lawn called the "Garden of Evil," he arranged the busts of notable dictators and despots from the 20th century, including Vladimir Lenin.
Richard Macksey
Both Crow and Walker are generous in welcoming guests to their libraries for a tour, but no one perhaps keeps the public library ethos of his own private library like Dr. Macksey. A fifty-year humanities professor at Johns Hopkins, Macksey has allowed hundreds, if not thousands, of students and colleagues into his 70,000-volume library. Friends know him as an indefatigable, brilliant intellect; a man who would prefer to eschew sleep if it means more time with friends, pipes, and books.
Macksey's library holds innumerable regular books in addition to an abundance of rare and significant volumes. He owns a signed copy of In Search of Lost Time, as well as first editions of the work of Wharton, Faulkner, and James. His total library collection, encompassing books, paintings, documents, and more is worth an estimated $4 million. And, in truly democratic fashion, he has committed to bequeath his collection to the college library.