Movie-lovers can be just as passionate about collecting rare materials as book-lovers, and it shows in the number of large film collections around the world. One of the most prestigious is found at the library and archives of the Academy of Motion Picture Arts and Sciences in Los Angeles. The Academy, better known for handing out the Academy Awards or Oscars, has made it their business to make films, screenplays, production sketches, periodicals, and much more available for research and education.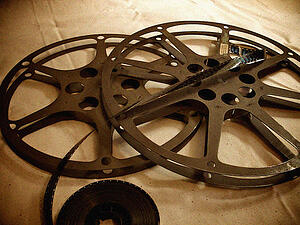 There are two main branches of the Academy's collection: the Film Archive and the Margaret Herrick Library. The Film Archive began collecting material in 1929 and now holds over 175,000 items. All films that have won the Academy Award for Best Picture are maintained in the collection, as well as all nominees for the Best Documentary and Best Short Film categories. Think of the Film Archive not as a storehouse for all movies ever produced, but a comprehensive history of Hollywood, the movie industry, and the Academy caught on film. Preserving old reels and other outdated formats is a big task for the archive; film doesn't hold up very well over time. The chemicals used to capture a moving picture will deteriorate and the content can be lost, literally crumbling into dust. Sometimes the only way to save a film is to duplicate it in another format.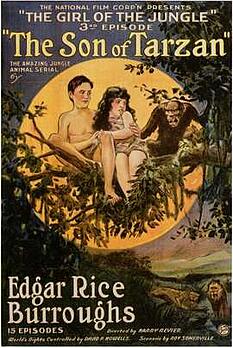 The Margaret Herrick Library collects all manner of Hollywood material not on film: books, posters, photographs, magazines, scripts, production art, etc. Again, the focus of the collection is the history of the industry and the Academy itself. The photograph and script collections are of particular note; with over 10 million photographs (including behind-the-scenes shots of films and studios) and scripts of at least 11,000 produced movies, one can really get a sense of the inner workings of old Hollywood. Several small collections within the library have been digitized for anyone on the web to explore at length, but the website also features Collection Highlights – material pulled from all sources on a chosen person, topic, or film. Of course, a lot more material can only be accessed by physically visiting the library in Beverly Hills.
Though not directly under either the Film Archive or the Margaret Herrick Library, the Academy Oral History Project is a fairly recent push to document interviews with the "makers" of Hollywood: writers, cinematographers, costumers, production artists, musicians, editors, executives, and even lawyers. As fascinating as vintage movie posters are, it's the personal stories of these creative individuals that will be most captivating to future generations.
For cinema buffs, historians, or anyone with an interest in Hollywood, the collections of the Academy are a wealth of stories of a bygone era.