"When I am dead, I hope it may be said: His sins were scarlet, but his books were read." –Hilaire Belloc
Hilaire Belloc stands as one of the most controversial men in Anglophone letters. While the French-born poet, essayist, historian, and one-time Minister of Parliament boasted more fame and influence than almost any other Edwardian writers, he was, as George Bernard Shaw described him, a champion of lost causes (for what it's worth, Shaw also referred to Belloc and his frequent collaborator G.K. Chesterton, collectively as "the Chesterbelloc"). As such, his critical and historical writings take the form of bellicose Catholic apologism and radical distributist political tracts. On the other hand, W.H Auden was a huge fan of his poetry, remarking, "as a writer of Light Verse, (Belloc) has few equals and no superiors." He is undoubtedly a writer who contains multitudes, and as such his corpus is huge and varied.
Poetry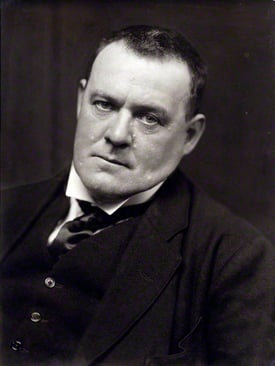 While Belloc's political writing may be controversial, his poetry's place in the canon is anything but. His most well-known work is 1907's Cautionary Tales for Children (or, Cautionary Tales for Children: Designed for the Admonition of Children between the ages of eight and fourteen years), which famously parodies the cautionary tales that were popular during the 19th century. Tales like 'Jim: Who ran away from his Nurse, and was eaten by a Lion' and 'Henry King: Who chewed bits of string, and was early cut off in Dreadful agonies' are all given in rhyming couplets, and strike a pitch-perfect tone of mock-authority.
Prior to his Cautionary Tales, Belloc had previously published The Bad Child's Book of Beasts (1896) and Verses and Sonnets (1896). Both are of the same caliber as his more popular poems (with the former offering poems in a similar vein to his Cautionary Tales and the latter offering slightly weightier, more explicitly adult fare), and are equally worth seeking out, especially for lovers of Lewis Carroll, Roald Dahl, and children's books that are really meant for adults.
Non-fiction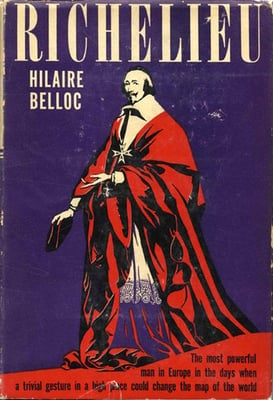 Belloc's non-fiction writing will certainly appeal to a much different demographic than his poetry, but it can be interesting for those who want to better understand the mind of a man who was known for his fiery debate skills and his lifetime of public intellectualism.
Much of his writing seems dated today (either because it gets deep into the weeds with contemporary political issues or because Belloc's political views never gained real traction), and almost all of it revolves around the broad thesis that Catholicism effectively created and will save Europe.
The result is tracts like The Jews (1922), the contents of which you can pretty much imagine (even at the time there were accusations of anti-Semitism), and The Servile State (1912) (which advocated for distributism, an alternative to both socialism and capitalism that involved the church parceling out land to everyone) on the one hand, and informative Catholic historical writings like Richelieu: A Study (1929) on the other. The upshot of which is that those with an interest in the history of Catholicism could certainly do worse than seeking out some of Belloc's writings. In doing so, readers stand to gain an enlightening perspective on one of the most intriguing figures in Edwardian letters.