This weekend the Books Tell You Why crew will be at the 33rd Annual Florida Antiquarian Book Fair--and we hope to see you there! The event will be March 14-16 at St. Petersburg's historic Coliseum. You'll find dealers with a wide variety of specializations, from antiquarian books, to autographs and ephemera. The fair is a wonderful opportunity to browse materials from some of the most respected dealers in the Southeast, and to get to know dealers who specialize in what you collect.

Hours and admission
Friday, March 14, 5 p.m. to 9 p.m. Admission $10 (3-day Pass, Good for Weekend)
Saturday, March 15, 10 a.m. to 5 p.m Daily admission $6
Sunday, March 16, 11 a.m. to 4 p.m. Daily admission $6
Free Admission for Children under 12 and for students with ID.
Free Parking.
This year, the fair's theme is "Pages of Wonder," so we'll be bringing plenty of delightful children's books, including winners of the Caldecott and Newbery Awards and other collectors' favorites. Take a peek at the inventory, and let us know if there's something else you'd like us to bring!
We have a limited number of complimentary tickets to the fair, which are offered on a first-come, first serve basis. Simply click the button below to sign up for a ticket!
And Don't Miss These (Mostly) Literary Destinations...
The Tampa Bay area is a terrific place for book lovers! When you're finished with the fair, be sure to check out these other bookish spots nearby.
Lighthouse Books
While you'll find Michael Slicker, proprietor of Lighthouse Books, in a booth at the book fair, you can also stop by the store to browse the store's full inventory. Located in downtown St. Petersburg, Lighthouse Books is a family-owned antiquarian book store specializing in rare and unusual books, antique maps, vintage photographs, and more.
Haslem's Book Store
Established in 1933, Haslem's has become a St. Petersburg institution. The shop is now the largest new and used book store in all of Florida. It was a favorite hangout for Jack Kerouac, who spent his last years in St. Petersburg. According to urban legend, Kerouac actually haunts Haslem's, moving his own books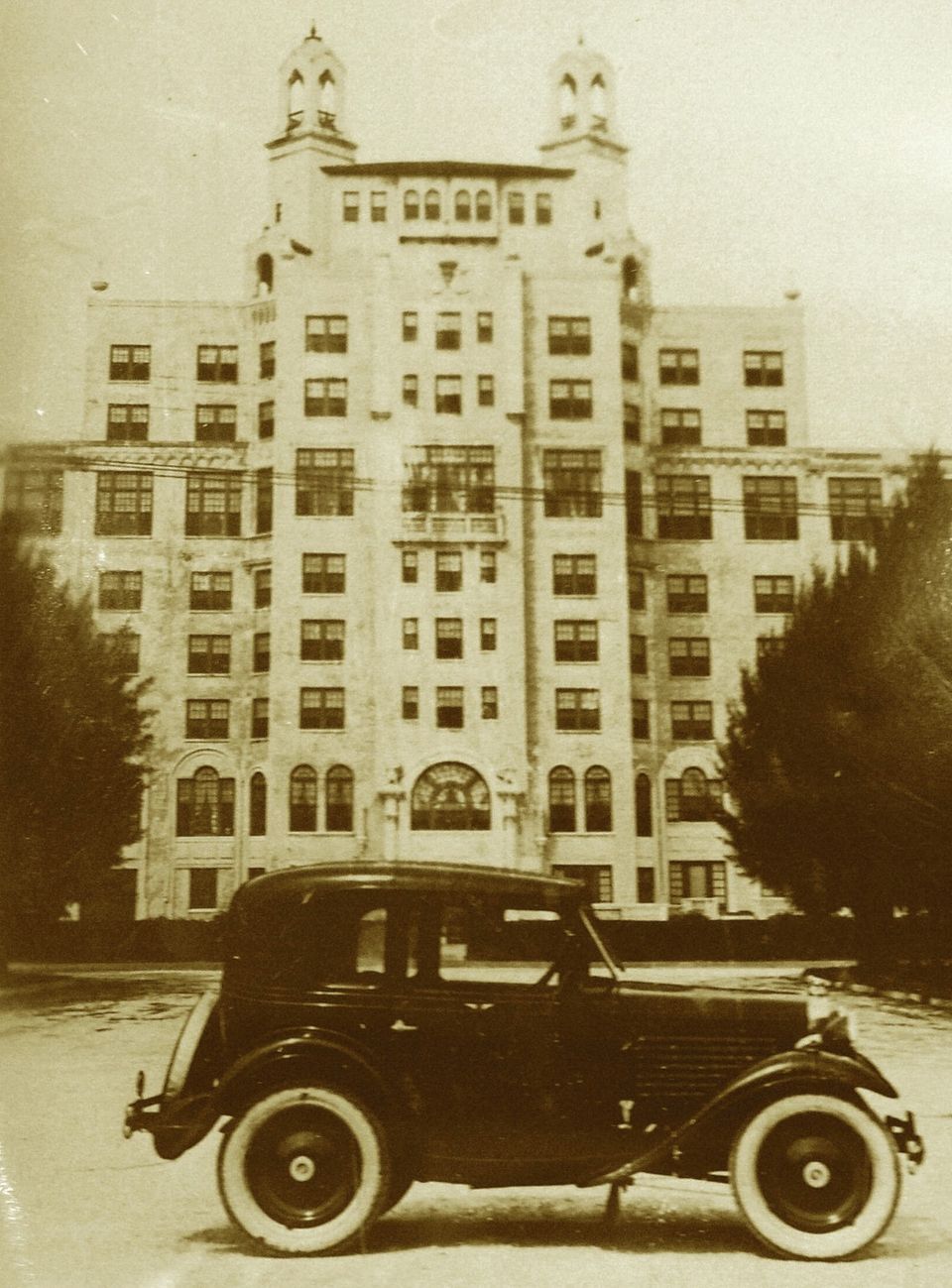 around the store to more advantageous locations. And if you're a Kerouac fan, you should also stop by the Flamingo for a round--the dive bar was one of Kerouac's favorite watering holes.
The Don CeSar
Known to locals as the "Pink Lady," the Don CeSar hotel wouldn't seem like much of a literary destination. But its location right on St. Petersburg Beach and delicious menu make it a great spot for breakfast before the book fair. F Scott Fitzgerald and wife Zelda were also frequent visitors of the hotel, and sightings of their ghosts, walking arm in arm, have supposedly been spotted in the hotel's luxurious corridors.
Wilson's Book World
Wilson's Book World began as a family affair, over a bucket of Kentucky Fried Chicken. The store quickly grew from a twelve-foot-high pile of books, to one of the largest new and used bookstores in the Southeast. At Wilson's, you'll find everything from rare books to pleasure paperbacks, along with a diverse selection of comic books.
Inkwood Books
Tampa's only local independent store for new books, Inkwood Books offers a little bit of everything, from cookbooks and Floridiana, to unique gifts and cards. The bookstore is home to a vibrant literary community, and there are frequently author signings and other bookish events. The day before the book fair, Inkwood Books will welcome Dr. Sampson Davis, author of Living and Dying in Brick City.
Old Tampa Book Company
Started with proprietor David Brown's personal collection of 3,000 sports car books, the Old Tampa Book Company offers fiction and non-fiction on everything from automobiles to zoology. Over eighteen years since its inception, the store has grown into a vital part of the area's antiquarian book lovers' community.