Los Angeles has a rare book scene all of its own. With the city's deep roots in cinema and Hollywood production, not surprisingly, many rare bookstores in the city have an incredible selection of film books, screenplays, and other materials tied to the silver screen. At the same time, Los Angeles is also a beacon for contemporary art, and many of the city's rare bookshops reflect the modern and contemporary art scene. Like other major urban areas in the U.S., if you visit at the right time, you may find yourself in Los Angeles during a book fair. From shops to annual fairs, the Los Angeles rare book scene has much to offer.
Books on Cinema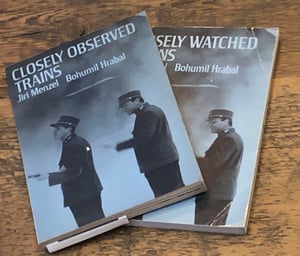 Given the rich cinematic history of Los Angeles, it's not surprising at all that many used and rare bookstores have some exciting film books for sale. The first shop we'd absolutely mention—and we loved it so much that we feel like it makes sense to mention it, still—is Alias Books. This store went out of business in 2017 after nearly 60 years in business. Indeed, the store originally opened in 1959 and had a vast selection of literature, art books, and cinema books. Over the years, we've found some great screenplays there, as well as books on film. Why are we mentioning a store that's no longer in business? There's some good news: Alias Books has a sister store that's still very much open for business. The sister store, Alias Books East, continues to stock fabulous books on art and design, as well as books on cinema. This store often has particularly good offerings on French new wave cinema and American experimental film.
Our other very favorite bookstore in the Los Angeles area for film book browsing is Iliad Bookshop in North Hollywood. The store has an enormous film section, and it has a wide variety of film books and ephemera. Are you looking for a copy, for instance, of Cameron Crowe's Fast Times at Ridgemont High, which led to the film of the same name directed by Amy Heckerling? Well, Iliad Bookshop had one in stock recently. Are you looking for copies of both the British and American editions of the screenplay for Jiří Menzel's film Closely Watched Trains (1966), the cinematic adaptation of Bohumil Hrabal's novella of the same name? We saw them side-by-side in Iliad Bookshop. One of the things we love about this store is that you never know what you'll find. And the store has a wide variety of other genres for those interested in books outside the film world.
Are you also hoping to seek out film-related books in one of the most unbelievable bookstore spaces in America? Los Angeles has what you want: The Last Bookstore. This space, located in downtown L.A., is something out of a book lover's dream. Multi-story-high ceilings and balcony walkways allow shopper to look down over the columns interspersed between stands of used and rare books. At one time, quite long ago, the building was a bank. Now, we can say with certainty, it's a vast depository of books and book art, including a "book arch" over an upper-level walkway. This shop also sells vinyl records.
Contemporary Art and Artists' Books in Los Angeles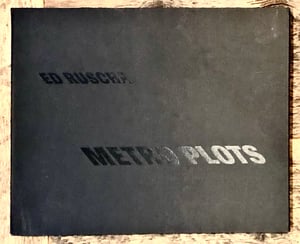 The Los Angeles art book scene! The shops we mentioned above, in addition to film books, also have a great selection of art books. But we needed to create a separate section to tell you about our two favorite art bookstores in Los Angeles.
Hennessey + Ingalls in Santa Monica, is an art and architecture bookstore that has the following tagline: "Best Books on the Visual Arts." From rare artist and architecture monographs to difficult-to-find art and architecture magazines, Hennessey + Ingalls might just have what you're seeking out. And if you're not looking for anything in particular, this is a great place to browse.
Next, Arcana: Books on the Arts is one of the best places in the country to locate those hard-to-find art books you've been searching for. In particular, the shop specializes in out-of-print books. This store has been open since 1984 and used to be located in Santa Monica. A little less than a decade ago, it moved to its new location in Culver City. Now, the store boasts much more space—and more room to browse! We love both Hennessey + Ingalls and Arcana: Books on the Arts because both shops eagerly welcome browsers and buyers alike, and are happy to let you look through their holdings with care. If you're looking for art books tied to the Los Angeles art scene, you'll be especially happy with Arcana. The store has a wide variety of books from West Coast artists, including a number of Ed Ruscha first editions.
Book Fairs in and Around Los Angeles
Beyond bookstores, Los Angeles also has its own book fair scene. While the most prominent of the California antiquarian book fairs takes place in northern California every year, Los Angeles still has some book fairs of its own. Rare Books LAX is run by the owners of Johnson Rare Books & Archives, and it features dozens of antiquarian booksellers from across the country.
New York's Printed Matter presents the LA Art Book Fair each year, which has an incredible variety of artists' books, zines, monographs, and other printed materials. It's often billed as the companion to the New York Art Book Fair, and it gives many different artists and writers an opportunity to introduce new readers and collectors to their work.
If you're in Los Angeles for any amount of time, we truly recommend checking out the film and art book scene. Of course, there are so many lovely shops in Los Angeles with used and rare books that are likely to pique the interest of any serious collector. So, if you're in Los Angeles for more than a few days and have time for book buying, we recommend doing some research of your own into the rare book scene in Southern California.