It has now been more than three years since Lou Reed's death, yet fans across the globe continue to listen to his music, and musicians cover his songs in homage. We're willing to bet that you're at least somewhat acquainted with the Velvet Underground, the band fronted and formed by Reed in the 1960s that was once managed by Andy Warhol, and you might even be a fan of Reed's later solo work. But what do you know about the connections between his music and the world of literature? There are more links between famous fiction and Reed's songwriting process than you might guess.
Studying Under Delmore Schwartz at Syracuse University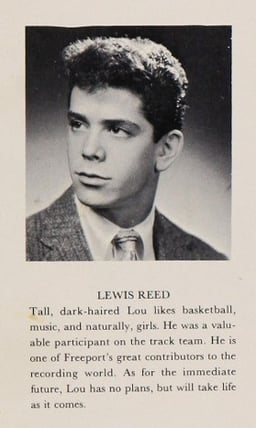 Reed's interest in developing short fiction in song form likely arose while he was an undergraduate student at Syracuse University. There, he studied under the American short story writer Delmore Schwartz who became famous for his story "In Dreams Begin Responsibilities" (1937). The story was published as part of a collection when Schwartz was 25 years old. At that time, well-known poets such as T.S. Eliot and Ezra Pound, as well as the novelist Vladimir Nabokov, praised the short fiction, leading to Schwartz's rise to fame within the New York literary world. Although he'd die young, largely due to struggles with alcoholism, Schwartz taught at six different U.S. colleges and universities.
It was during his tenure at Syracuse University that Schwartz met Reed, and the two developed a friendship. When Reed accepted the university's George Arents Pioneer Medal for Excellence in the Arts in 2007, he spoke of Schwartz and the influence the writer had on his career. That same year, Reed founded the Lou Reed/Delmore Schwartz scholarship for students studying creative writing at Syracuse. According to Joe Harvard, the author of The Velvet Underground and Nico, "had Lou Reed gone to another school, we probably wouldn't be talking about him right now . . . . The specific atmosphere at Syracuse, vis-a-vis certain teachers and things he was exposed to, created the Lou we know."
During his time at Syracuse in the company of Schwartz, Reed wrote the songs "Heroin" and "Waiting for the Man," both of which are now indelibly tied to the New York music scene around the Factory and to the Velvet Underground. Schwartz died in 1966—just a short time into the existence of the Velvet Underground and Reed's rise to fame. Reed later dedicated his songs "European Son" and "My House" to the short story writer.
Creating Literary Narratives Within Songs
Reed's poetic and narrative writings began, as you might now suspect, at Syracuse. There, he helped to found "The Lonely Woman Quarterly," a student periodical that featured some of Reed's poetry and fiction. But understanding his prominence as a short story writer requires us to look more closely at his songs. In a 1991 interview* with Neil Gaiman, Reed explained how songwriting work actually is a process of fiction writing:
"There are certain kinds of songs you write that are just fun songs—the lyric really can't survive without the music. But for most of what I do, the idea behind it was to try and bring a novelist's eye to it, and, within the framework of rock'n'roll, to try to have that lyric there so somebody who enjoys being engaged on that level could have that and have the rock'n'roll too."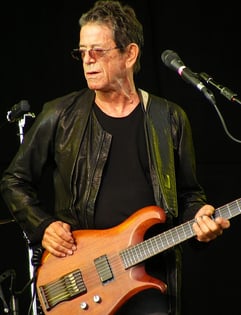 As Gaiman explained, when it comes to Reed, "[i]t was all about stories. The songs implied more than they told: they made me want to know more, to imagine, to tell those stories myself. Some of the stories were impossible to unpack, others, like 'The Gift,' were classically constructed short stories."
Indeed, "The Gift," the second track on the Velvet Underground album White Light/White Heat, literally is a short story written by Reed that is set to music. Additional Velvet Underground songs, as well as solo albums such as Transformer (1972) and New York (1989) developed short story narratives throughout. Years later Reed released The Raven (2003), a concept album that reimagined the short stories of Edgar Allan Poe and was released in conjunction with a book featuring each of the stories/songs.
In 2008, Reed agreed to an interview** with Spin Magazine for its "30 Years, 30 Stories" series. When asked about his goals in writing music, Reed replied: "Hubert Selby. William Burroughs. Allen Ginsberg. Delmore Schwartz. To be able to achieve what they did, in such little space, using such simple words. I thought if you could do what those writers did and put it to drums and guitar, you'd have the greatest thing on earth. You'd have the whole pie."
If you're interested in rethinking the form of the short story, we recommend picking up a few Lou Reed albums and listening closely. And if you're looking to add to your collection of short stories with rock'n'roll tie-ins, you can pick up a copy of The Raven (2003), the hardcover companion to the album of the same name, published by Grove Press. If you're really lucky, you might come by one of the 250 Deluxe Copies, each signed and numbered by Reed.
*Read the full interview here. **Read the full interview from Spin here. Image source.