As you may know, a new adaptation of Louisa May Alcott's much-loved novel Little Women will appear in U.S. cinemas on Christmas Day of 2019. The recent film adaptation, directed and adapted by Academy Award-nominated Greta Gerwig, stars Meryl Streep as Aunt March, Emma Watson as Meg, Saoirse Ronan as Jo, Timothée Chalamet as Laurie, and Florence Pugh as Amy. Given the recent fascination with and interest in Little Women, we thought it would be a fantastic time to revisit the numerous cinematic adaptations of the novel across the last century, and to consider how the continuing relevance of Little Women might inspire you to start a single-author, single-novel book collection.
Greta Gerwig's New Adaption of Little Women (2019)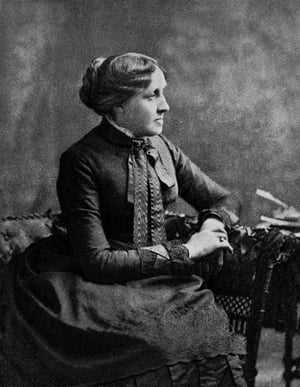 Although we've already given you some information about Gerwig's new adaptation of Little Women, the Academy Award-nominated director has also spoken about just why Alcott's novel continues to be relevant in 2019. In an interview published in IndieWire, Gerwig explained:
"So much of the book is about money, and women, and art and money, and how do you make art if you don't have money? . . . . People remember the book as this pre-Victorian reality of everything being all tied up, but embedded in that is a lot where you forget how messy and wild it is."
Gerwig's commentary speaks to contemporary questions about women as fiction writers and filmmakers, and the role of gender equality in the film and literary industries.
Gillian Armstrong's Angst-Filled '90s Little Women (1994)
In 1994, Gillian Armstrong directed an adaptation of Little Women starring Winona Ryder as Jo, Kirsten Dunst as Amy, Claire Danes as Beth, and Christian Bale as Laurie. The film appeared just as Claire Danes was becoming well known to audiences as Angela Chase in the classic television series My So-Called Life, and as Winona Ryder was building on her fame in Beetlejuice (1988), Heathers (1988), Edward Scissorhands (1990), and Reality Bites (1994).
Mervyn LeRoy's Postwar Little Women (1949)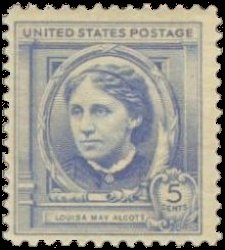 In the years immediately following World War II, a number of films celebrated American life. This adaptation of Little Women, starring June Allyson as Jo, Elizabeth Taylor as Amy, and Janet Leigh as Meg, was one of those movies. Mervyn LeRoy was already a well-known director to American audiences, having directed films such as the gangster classic Little Caesar (1931), the Academy Award-nominated I Am a Fugitive from a Chain Gang (1932), and the Busby Berkeley musical classic Gold Diggers of 1933 (1933).
George Cukor's Star Vehicle Little Women (1933)
While Mervyn LeRoy's version of Little Women certainly had star power, George Cukor's earlier version had even more. The film starred Katharine Hepburn as Jo and Joan Bennett as Amy. George Cukor, of course, would go onto work on silver screen classics such as The Wizard of Oz (1939), Gone with the Wind (1939), The Philadelphia Story (1940), Adam's Rib (1949), and A Star is Born (1954). The film was one of a handful that launched Katharine Hepburn's career, leading to her roles in numerous other Cukor films and other classics like Howard Hawks's Bringing Up Baby (1938) and John Huston's The African Queen (1951).
Alexander Butler's Silent Cinema Adaptation of Little Women (1917)
Going back even further in time to the era of silent cinema, the earliest film version of Little Women appeared in 1917. The film appeared fewer than fifty years after the initial publication of Alcott's novel and was one of the earlier films to adapt a classic novel for the screen. The director, Alexander Butler, made more than thirty silent feature films in a span of just over ten years.
Starting Your Own Collection of Little Women in Print
Just as there have been numerous cinematic adaptations of Little Women across the twentieth and twenty-first centuries—along with number television miniseries adaptions we didn't even mention!—many different copies of this novel have also been printed. If you're especially excited about the new Greta Gerwig film adaptation of Louisa May Alcott's novel, why not consider starting a single-author, single-book collection.
A first edition, first printing of this novel will be extremely difficult to come by. Published by Roberts Brothers in Boston in 1868, this first edition of the text features illustrations by Alcott's sister May Alcott (Abigail May Alcott Nieriker), the youngest sister of the Massachusetts novelist who also served as the inspiration for the character of Amy in the fictional text. Roberts Brothers published another edition of the novel shortly thereafter in 1872, which can also be quite difficult to locate.
Over a century later in 1976, The Easton Press published another collectible edition of the novel. There are actually several different editions of this book for you to seek out. All are bound in leather and printed on archival paper, and most are accented in 22 karat gold. The leather covers range in color from burgundy to blue to cream. If you're thinking about starting a collection for a young collector in your life who is interested in Little Women, one of these editions could be a great place to start.
Little Women may have been published for the first time in 1868, but it continues to resonate with readers and filmgoers alike. Indeed, more than 150 years after Alcott wrote the novel, Greta Gerwig attracted highly acclaimed actors to the much-anticipated film, intimating that the narrative has continuing relevance in the twenty-first century. We recommend spending time revisiting the novel and some of the many film adaptations of this famous woman writer's masterpiece.