Poet Seamus Heaney was born April 13, 1939 in a town located in Northern Ireland. The oldest of nine children, Heaney was raised by a father with a deep rural background of farming and herding cattle and a mother from an urban family with a history of working in textile mills. Heaney attended St. Columb's College, a Catholic boarding school, on scholarship. While he was away, his four year old brother, Christopher was killed by a car. His young death would inspire numerous poems including "Mid-Term Break" (1966) and "The Blackbird of Glanmore" (2006).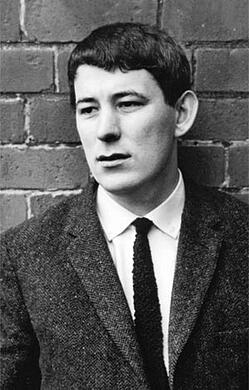 In 1957, Heaney attended Queen's University in Belfast to study English Language and Literature. In his studies, he discovered Ted Hughes' Lupercal, which would ignite a lifelong passion for writing poetry. Heaney graduated with honors in 1961, earning his teaching certificate from St. Joseph's College in 1963 and going on to lecture in English. Throughout the early 1960's, Heaney published minor poems and articles for various magazines and became acquainted with various writers such as—Philip Hobsbaum, Derek Manon, and Michael McLaverty—who would encourage him to continue writing and publishing his poetry.
Blossoming of a Beautiful Career
Heaney married writer and schoolteacher, Marie Devlin in August of 1965; in November, he would publish his first volume of works, Eleven Poems. The following year, Heaney published the award-winning book Death of a Naturalist. Like most of his collections, the book consisted of short poems about childhood exploration and living in the country. Death of a Naturalist also contains Heaney's first poem published about his brother's death, "Mid-Term Break". In 1966 and 1968, his sons Michael and Christopher were born, respectively. Later in 1968, he would go on tour with fellow poet, Michael Longley, further exhibiting his work.
In 1971, after briefly working as a lecturer at the University of California, he returned to Queen's University only to move to Dublin a year later, and take a position teaching at Carysfort College. His third poetry collection, Wintering Out was published in 1972, with North and Stations quickly following in 1975. The latter, showed a new side of Heaney, expressing childhood through an adult perspective.
Heaney's writing continued to evolve as he incorporated politics in his poetry. Although Heaney is praised for his depth in describing the beauty of nature and Northern Ireland, he receives criticism for remaining ambivalent; leaving a resolution to the audience. Heaney remains purely literary, drawing on emotion, people, and events—avoiding political stances so to not be identified as a political poet.
The Nobel Prize and Later Works
Heaney's dedication to remaining purely artisan was worldly recognized after being awarded the Nobel Prize in Literature in 1995. However, his magic did not stop there. In 1999, Heaney resurrected the epic poem, Beowulf—written by an unknown author(s) between the eighth and eleventh centuries AD.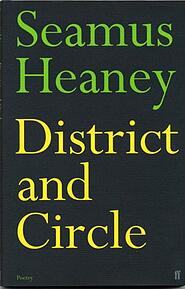 During the mid-1980's Seamus Heaney was asked by the editors of The Norton Anthology of English to provide a modern English version to the classic written in Anglo-Saxon verse. His writing not only proved to be a groundbreaking moment for literature, but a beautiful awakening for Heaney and his Anglo-Saxon roots. His contemporary version has been further translated into over 65 languages, highly recommended to students studying Beowulf, and can still be found in bookstores across the globe.
His following works of collected poetry, including District and Circle (2006)and Human Chain (2010) further show his heightened awakening of language, as he writes on familiar landscapes in a new perspective.
Seamus Heaney passed away in August of 2013 and was buried where it all began— in the heart of his poetry, County Derry.