Opera seldom finds a place in modern society. Often placed firmly in the not-for-general-consumption category, it seldom finds listeners in the general public. During his life, Luciano Pavorotti helped bring opera back to the front of modern music. Through his unique voice and collaboration with other popular artists, he showed how opera could be for every listener, not just those who developed an interest in the genre.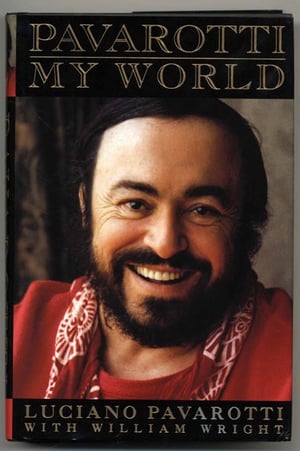 Born in Northern Italy on October 12, 1935, Luciano Pavarotti started singing with his father, an amateur tenor, during his childhood, starting with the male choir, Corale Rossini, in Modena and winning first prize at an international choir competition in Wales. By the age of 19, he decided to pursue a career as a professional opera singer. While studying with Arrigo Pola, Pavarotti's perfect pitch, the ability to identify a tone without any tonal reference, was discovered. During his time studying and performing in small towns without pay, he supported himself by working part-time as a school teacher and insurance salesman. He married Adua Veroni in 1961, and they eventually had three daughters.
On April 29, 1961, Pavarotti made his operatic debut when he played Rodolfo in La Boheme at the Reggio Emilia opera house. While still developing his voice, he relied on the advice of fellow tenor Giuseppe Di Stefano. Pavarotti made his international debut at the Royal Opera House in London in 1963. He met Joan Sutherland during the same year, leading to one of the most renowned musical partnerships. In 1965, the pair made Pavarotti's American debut at the Miami Opera.
Known for his range and vocal clarity, which was best exhibited during the 1960s, 70s, and 80s, Pavarotti grew in popularity as his work reached broader audiences. During a 1966 performance, he hit the nine high C's in the aria "Quel Destin," becoming the first opera tenor to do so with his full voice. He proved the feat was not a once off when he repeated the performance at the Met in 1972, earning him the title, King of the High C's.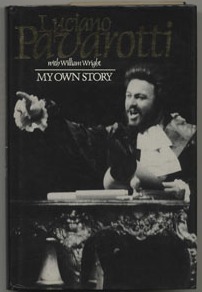 Throughout his career, he was awarded five Grammys and a Kennedy Center Honor. Pavarotti delivered his final opera stage performance in 2004 at the Met before setting out on a farewell tour. His final performance before his death in 2007 was at the opening ceremony of the 2006 Winter Olympics in Turin, Italy.
Outside of his performances, Pavarotti became well-known for his humanitarian efforts. He founded and hosted his own annual charity concerts in Modena, Italy where he collaborated with other international stars to raise money for many causes, including his 1995 concert with Bono and U2 to raise money for Bosnia. In addition to the concert, he founded the Pavarotti Music Center in Bosnia. His charitable concerts also supported refugees from Afghanistan and Kosovo and other UN issues.
In collaboration with William Wright, Pavarotti wrote two autobiographies. My Own Story (1981) examines Pavarotti's life, career, and musical theories. My World (1995) explores the world of opera and his experiences throughout his career in addition to a myriad of other subjects, spanning from food to friendship, that help reveal his personality to readers.
References:
Holland, Bernard. (Sept. 6, 2007). Luciano Pavarotti Is Dead at 71. Retrieved Aug. 27, 2019, here.
The Editors of Encyclopedia Britannica. (April 25, 2019). Luciano Pavarotti. Retrieved Aug. 27, 2019, here.
Shelokhonov, Steve. (n.d.). Luciano Pavarotti: Biography. Retrieved Aug. 27, 2019, here.
Maestro. (n.d.) Retrieved Aug. 27, 2019, here.