The brainchild of acclaimed author and philanthropist Dave Eggers, McSweeney's has been publishing vibrant, frequently off-kilter writing in various forms for more than 20 years. While for many the name McSweeney's primarily conjures up images of McSweeney's Internet Tendency, (i.e. the good people who brought us "It's Decorative Gourd Season, Motherf*ckers"), the publisher also puts out a quarterly literary magazine as well as standalone books. Though these various concerns may seem disparate, there is certainly a unity to the various Eggers-run projects, and readers can expect anything with the McSweeney's stamp to showcase an often wry (though sometimes quite serious), literary sense of adventure.
Rising Up and Rising Down – William T. Vollman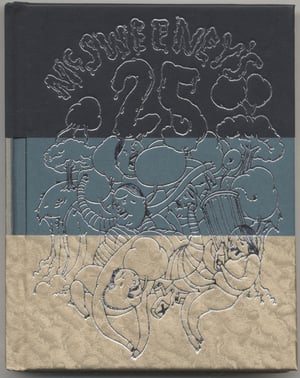 Dave Eggers is perhaps best known for his debut memoir, A Heartbreaking Work of Staggering Genius­ (2000)—which is a label that could easily be applied to one of McSweeney's most interesting titles: William T. Vollman's Rising Up and Rising Down (2003). The seven volume set (there's also an abridged version, which featured a limited print run of only 3,500 copies) is the legendary postmodernist's attempt to grapple with the question of violence and its causes, alternating between portraits of historical figures from Robespierre to Stalin to Gandhi and more conventional reportage on modern violence. If its tremendous moral scope and 3,352-page length aren't staggering, I don't know what is.
What is the What – Dave Eggers
Speaking of Dave Eggers, the McSweeney's founder himself has also seen much of his work published under McSweeney's imprint. Perhaps the best-known and most acclaimed among said works is 2006's What is the What (full title: What Is the What: The Autobiography of Valentino Achak Deng). The hybrid novel-biography details the trials of its eponymous subject as he flees the Second Sudanese Civil War, miraculously escaping the violence of his home country only to suffer in Ethiopian and Kenyan refugee camps before coming to America as part of the Lost Boys of Sudan program, which aided in the resettlement of those displaced by the conflict. The novel was a finalist for the National Book Award and continues to be prominent on college reading lists.
How Music Works – David Byrne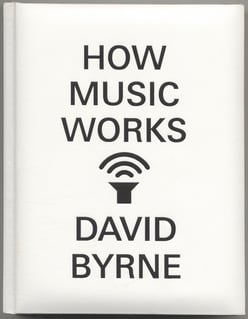 Though much of McSweeney's output has been from veritable literary giants, the press has also notably published work by a giant of another field entirely: former Talking Heads frontman David Byrne. In How Music Works (2012), one of the most important musicians of his era discusses Talking Heads, his own autobiography, and his thoughts on music and music theory. The result is an ecstatic survey of the 20th and 21st centuries' musical landscape; according to The A. V. Club's Jason Heller, "joy—of singing and playing, of thinking and dancing, of listening and wondering—renders almost every page a song."
"Four Institutional Monologues" – George Saunders
George Saunders, whose Lincoln in the Bardo (2017) recently won the Man Booker, spent many years as a sort of underappreciated "writer's writer," producing a treasure trove of innovative short stories. One of these stories in particular, "Four Institutional Monologues," was originally published in the fourth edition of Timothy McSweeney's Quarterly Concern. A few years later, when it was included in The Best of McSweeney's Vol. 1, Michael Faber wrote, "with this piece alone, the anthology justifies its existence." In the meantime, the story was published by McSweeney's as a standalone chapbook, which makes for a worthwhile addition to a Saunders-centric collection.
"Dabchik" – Haruki Murakami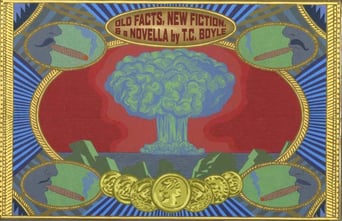 In the same vein as Saunders' standalone short story, Haruki Murakami's "Dabchick" (which centers around a man going underground for a job interview, only to be accosted by another man clad in nothing but a towel who demands a previously-unmentioned password) was published as a pamphlet by McSweeney's before it was included in his later collection Blind Woman, Sleeping Willow. For those without a deep cache of ornithological knowledge, dabchick is another word for a little grebe, the smallest member of the grebe family.
Maps and Legends – Michael Chabon
Much-feted author Michael Chabon also joined the ranks literary stars who have published with McSweeney's when he put out his first work of non-fiction, Maps and Legends: Reading and Writing Along the Borderlands (2008). The 16 essays give an account of the boundaries between high and low culture, sketching out an overarching argument about the importance of thinking of literature primarily in terms of entertainment. Many have also read the book as a defense of Chabon's propensity to veer into the pulpier literary genres (though it's not clear why anyone would require such a defense after having read The Amazing Adventures of Kavalier and Clay (2000), the author's Pulitzer-winning novel about the early days of the comic book trade.)
Samuel Johnson is Indignant – Lydia Davis
Fun fact: writer and translator Lydia Davis is one of just three authors to have been anthologized in both The Best American Short Stories and The Best American Poetry (along with Stuart Dybek and Alice Fulton). Also, she's a modern literary titan and her short stories (many as brief as a few lines) carry great emotional and intellectual heft. For some, Samuel Johnson is Indignant (2001) still represents her best work to date as a writer of fiction.