Morocco is a place that has long captivated the Western imagination, both for good and for bad. Indeed, it's hard to imagine classical Hollywood cinema without thinking of Casablanca, Michael Curtiz's 1942 wartime screen gem starring Humphrey Bogart and Ingrid Bergman. While none of the film was actually shot on location in the country (in fact, the entire city of Casablanca depicted in the film was created at the Warner Brothers studio), it continues to introduce audiences to the city of the same name on the Moroccan coast. And just over a decade later, Alfred Hitchcock actually shot The Man Who Knew Too Much (1956) on location in Marrakech, bringing that city's old medina to American viewers with the help of Jimmy Stewart and Doris Day.
But there's a lot more to twentieth-century Morocco and its hold on our imaginations. We'd like to take a look at some of the literary works that have reshaped the ways we think about Casablanca, Marrakech, and other cities in the North African country.
George Orwell's "Marrakech" (1939)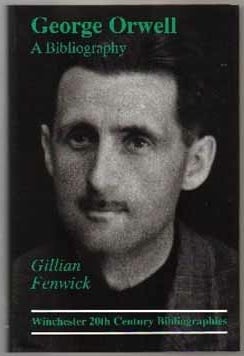 In 1939, George Orwell—the British novelist who was not yet famous for writing Animal Farm (1945) and Nineteen Eighty-Four (1949)—published an essay in London that was simply entitled, "Marrakech." In the essay, Orwell describes a Morocco that's much different than a popular tourist destination for British and French vacationers. To be sure, he writes an indictment of European colonialism:
"When you walk through a town like this—two hundred thousand inhabitants, of whom at least twenty thousand own literally nothing except the rags they stand up in—when you see how the people live, and still more easily they die, it is always difficult to believe that you are walking among human beings. All colonial empires are in reality founded upon that fact."
He goes on to describe the invisibility of those we identify as "Other" to ourselves, imploring his readers to engage in a different kind of visit to Marrakech.
Laila Lalami's Secret Son (2010)
In Laila Lalami's debut novel, she brings her readers to Casablanca, but it's a very different version of the city than the one to which we've become accustomed through Michael Curtiz's film. The book begins in the slums of the city with Youssef El-Mekki, our protagonist who lives in a one-room home with his mother. The novel traces Youssef's search for his father—allegedly a wealthy businessman who can change Youssef's fortunes—but starts off by alerting us to the fact that we're not in Hollywood's version of the city. In the first few pages of the novel, Youssef heads out to the Star Cinema, which turns out to disrupt our knowledge of film history and Casablanca:
"The Star was not, strictly speaking, a cinema. This would have been obvious to anyone who visited the dilapidated building that stood across from a butcher and a tailor on the garbage-strewn alleyways of Hay An Najat. Nevertheless, that was the name that a Casablanca charitable association had given to the place where, every week, a new older movie was projected on a cracked screen, and where patrons competed with rats for space on the gutted seats."
Vendela Vida's The Diver's Clothes Lie Empty (2015)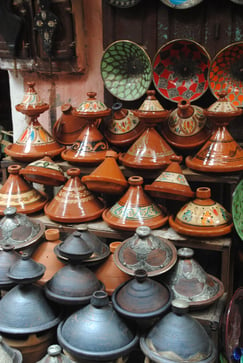 The most recent novel on this list, Vendela Vida's The Diver's Clothes Lie Empty brings us back to Casablanca. This book begins, unlike Lalami's novel, in an upscale hotel named "the Golden Tulip," where "you see and hear American and British tourists emerging from the front door." Soon, the American protagonist becomes the victim of a theft, and she finds herself without her passport and credit cards. According to a review in NPR, the book is "both a travel cautionary tale and a fantasy about the infinite possibility that travel offers."
How can you explore Morocco through literature? Delve into one of the texts we've mentioned, or seek out other works that help us to reimagine Marrakech, Casablanca, and other regions of Morocco.