What are the most wanted rare books? Yes, yes, we know—this is a wholly subjective question. Certainly, the definition of a rare book extends far beyond its market value, and what may be the most desirable rare book to one person might not be desirable at all to another. Today, however, we want to talk about the most wanted rare books in terms of market value and what kind of hefty price you might expect to pay for certain rare books at auction. As times change, rare book values also change. Accordingly, the "most wanted" rare books today may not be the most desirable rare books in 10 years. In the meantime, though, we want to give you a sense of the vast rare book market and to let you know what kind of competition you could be facing for some of the highest priced rare books that have recently hit the market.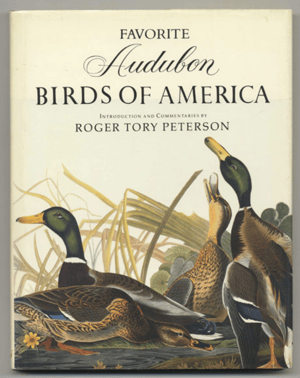 John James Audubon's Birds of America
If you've been inside any historic homes that feature nineteenth-century engravings or watercolors, or you've visited museums that are dedicated to nineteenth-century American art, the chances are good that you've seen one of the engravings in John James Audubon's Birds of America book. It was originally printed between 1827 and 1838, and it includes a total of 438 "life-size watercolors of North American birds," which have all been "reproduced from hand-engraved plates." Indeed, this book is "considered to be the archetype of wildlife illustration."
If you were planning to buy a first edition of this rare book, you'll need to save a lot of money. In 2018, Christie's sold a copy for 9.65 million, and in 2019, Sotheby's auctioned off a copy for more than $6.6 million.
Marvel and DC Comic Books
Certain copies—and certainly not all copies—of Marvel and DC comic books can sell for incredibly high prices at auction. In other words, these are certainly among the most wanted rare books on the market these days. For example, quite often (and sometimes even once a year or more) a copy of SUPERMAN #1 (DC Comics, 1939) will come up for sale at auction. If you want to buy a reading copy that's a reprint from your local bookstore, you should expect to may under $5. However, if you want a first edition, be prepared to close out your retirement accounts and to funnel that money into a new kind of investment! In 2019, Heritage Auctions sold a copy for $456,000.
Edgar Allan Poe Works
Works by Edgar Allan Poe are also incredibly sought after. As you may know, Poe was a nineteenth-century American short story writer and poet who became particularly famous for his tales. Speaking of his tales, the first edition of Tales, published in New York by Wiley & Putnam in 1945, sold at auction in 2018 for $315,000. For about the same price. A first edition of The Raven and Other Poems, also published in New York by Wiley & Putnam, sold in 2019 for $312,500. Also in 2019, a first edition of Poe's Poems (1831) was auctioned off by Sotheby's for $81,250.
Charles Darwin's On the Origin of Species
The books of yet another nineteenth century English writer, Charles Darwin, are highly prized and valued in the rare book world. In 2019, a first edition of On the Origin of Species (or, for the full title, On the Origin of Species by Means of Natural Selection, or the Preservation of Favoured Races in the Struggle for Life), fetched a pretty penny. Indeed, the book sold for $564,500, while another copy that same year sold for $500,075. Other copies also appeared in the market in 2019, some in less good condition than the others. For example, a copy in good condition was auctioned by Christie's for over $350,000. The first edition was originally published in the U.K. in 1859 by John Murray.
Every year, it seems that at least one or two copies of this book come up for sale at auction, and buyers always seem willing to pay a high dollar value. Indeed, some crazy bidding wars have resulted from auctions of this book.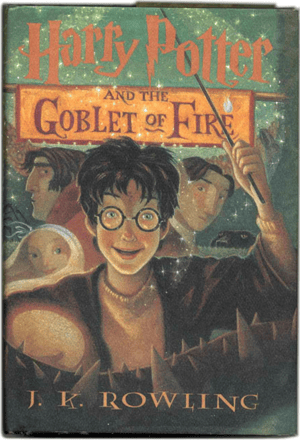 J.K. Rowling's Harry Potter Books
A book doesn't have to be old in order to be on the "most wanted" list. To be sure, first editions from the Harry Potter series are incredibly collectible and can realize shockingly high values at auction. In 2019, a first edition of Harry Potter and the Philosopher's Stone (1997), the first book in the series (and the true first edition published in the U.K. by Bloomsbury), sold to a collector for $150,000. The year prior to that, Christie's sold the same book for $162,500. If you have the money to spend, you can often find one of these first editions on the market each year.
When it comes to "most wanted" books, this short list is only a sampling of rare books that have come on the market based on price. When you're thinking about acquiring a "most wanted" book, you should think about what's important to you, and what types of books or ephemera make collecting worth it to you (in senses far beyond market value). And if you can, set aside some cash for an exciting rare book that might come up in an auction.