As emotionally fraught as it can be for readers to see their beloved classics adapted for the big screen—even when those adaptations are faithful and well-produced—movies improve upon their bookish source material just as often as they botch it. Surely this seems like sacrilege coming from an antiquarian books blog, but let's do a little thought experiment: Let's say that there's a roughly even distribution of (1) good movies based on good books, (2) bad movies based on good books, (3) good movies based on bad (or just okay) books, and (4) bad movies based on bad books.
In categories 3 and 4, we either forget that the movie was based on a book in the first place (and thus don't think about it in terms of literary adaptations), or we forget both book and movie because neither was any good. Meanwhile, in categories 1 and 2 we're either horribly disappointed, or at best (in category 1) our lofty expectations are met. As a result, it seems like movies never improve upon the book—the Lord of the Rings movies (2001-2003) aren't an improvement on the books, even though they're great in their own right—but it's really just a function of the fact that we forget about so many of the okay or pretty good books that great movies have been based on.
There's a nice chart at fivethirtyeight that suggests that our surmise might be correct. But for further proof, we might turn to the filmography of Tom Hanks.
Tom Hanks' Many Literary Adaptations
Tom Hanks—America's Dad—has such a lengthy and varied filmography that it's no surprise to find that some of his films are adapted from books. At the same time, you might still be surprised at just how many of his most beloved roles come from literary source material. For that matter, you might be surprised that some of his least beloved roles came from literary source material. And his completely forgettable roles.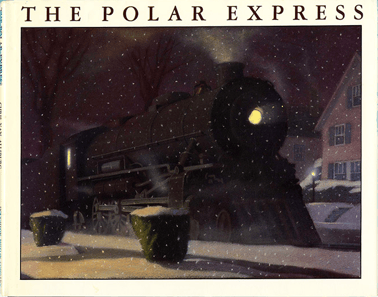 In fact, he's been in enough movies adapted from books that we can get pretty good coverage of all four of the categories we sketched out above. This includes things like The Green Mile (1999), which is based on a 1996 Stephen King novel of the same name. The film garnered a few academy award nominations, and has been on a seemingly-nonstop rotation on cable for many years, while the book itself has remained one of the better-read and better-regarded pieces of Stephen King's oeuvre (at least according to Goodreads). Though it was fairly polarizing upon its release, you could probably put Cloud Atlas (2012) in the same category—few people are going to claim that it's an improvement over David Mitchell's cult classic novel, but Roger Ebert gave the movie 4 stars, and Hanks himself has had particularly laudatory things to say about it over the years.
Tom Hanks' Swings and Misses
Even for Tom Hanks, it's obviously pretty difficult to get movies in category number 1—and even when you succeed, it's difficult to improve upon the source material, which no doubt skews our perception of adapted screenplays in general. And, of course, there are adaptations that are worse, sometimes radically worse, than their source material. For all of Tom Hanks' many positive qualities, he has been in his share of those, as well. Most notably, there's The Da Vinci Code (2006) and its sequels. Though Dan Brown's Robert Langdon books were a global phenomenon for a while, it was generally agreed that the film adaptations were lacking the magic of the books. Much earlier in his career, his was in a film version of Tom Wolfe's Bonfire of the Vanities (1987), which most of us have mostly forgotten, but of which Variety said: "the caricatures are so crude and the 'revelations' so unenlightening of the human condition, that the satire is about as socially incisive as an entry in the Police Academy series."
His recent adaptation of Dave Eggers' 2013 novel The Circle (which is itself not quite a classic, but was generally well received) was reviewed just as badly as Bonfire. Per Gregory Wakeman at Cinema Blend: "Smug, condescending, and completely without incident, The Circle is the reason why people hate Hollywood." The film version of Jonathan Safran Foer's Extremely Loud and Incredibly Close (2005) is arguably in category 4—a bad movie that's bad in the same ways as its source material.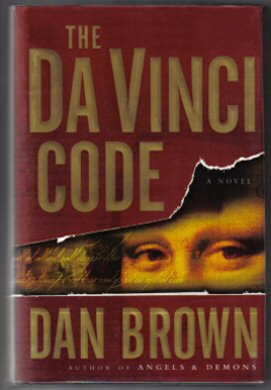 And then there's the particularly thorny case of The Polar Express (2004). For some viewers, it's a beloved holiday classic on par with the children's book it's based on, and it should easily be in category 1. For others, though, it tilts into uncanny valley territory. The Toronto Star's Geoff Pevere, for instance, found it unnerving, saying, "If I were a child, I'd have nightmares. Come to think of it, I did anyway."
Wait, That Was Based on a Book?
We can quibble about which movies, exactly, belong in which category (that's what comments sections are for), but as we go through Hanks' movies-based-on-books oeuvre, one thing really jumps out: the number of movies based on books we've completely forgotten about. Some of these books are well-regarded, but have been completely overshadowed by the big budget film versions. The enduring Tom Hanks-Meg Ryan romcom You've Got Mail (1998) is actually an adaptation of Parfumerie, a 1937 Hungarian play by Miklós László (which had previously been adapted by Ernst Lubitsch in 1940 as The Shop Around the Corner, starring Jimmy Stewart). Catch Me If You Can (2002), Saving Private Ryan (1998), Captain Phillips (2013), and Sully (2016) where all based on non-fiction books that have largely faded out of the spotlight.
As it happens, the same is true of Apollo 13 (1995) and Charlie Wilson's War (2007), both of which feature iconic Hanks performance. Road to Perdition (2002) was based on a largely forgotten-about graphic novel. And then we have Forrest Gump (1994)… Love it or hate it, it's an iconic piece of American cinema—and it happens to be based on a novel by Winston Groom. A novel that is, by all accounts, super weird and not necessarily that good. In it, Forrest is explicitly an idiot savant, and in addition to the adventures we see on screen he also works as stuntman and a professional wrestler, and he ends the book sleeping on park benches and living with an orangutan named "Sue." While the idea of watching Tom Hanks do all of that is intriguing, it's a decent bet that most people much prefer the adaptation we got. After all, Hanks' track record is pretty impressive.