Tennessee Williams—along with Arthur Miller and Eugene O'Neill—was one of the most well-respected American playwrights of the 20th century. His seminal works, like The Glass Menagerie (1944) and A Streetcar Named Desire (1947), helped to redefine the standards not just of drama but of film and television. After all, A Streetcar Named Desire famously helped to launch Marlon Brando's illustrious career.
Though many are aware of the generally tragic trajectory that took the great artist through depression and alcoholism, his personal life hasn't always drawn the same sort of interest as that of other writers. Here are nine interesting facts about him.
1. He was briefly a caretaker on a chicken ranch.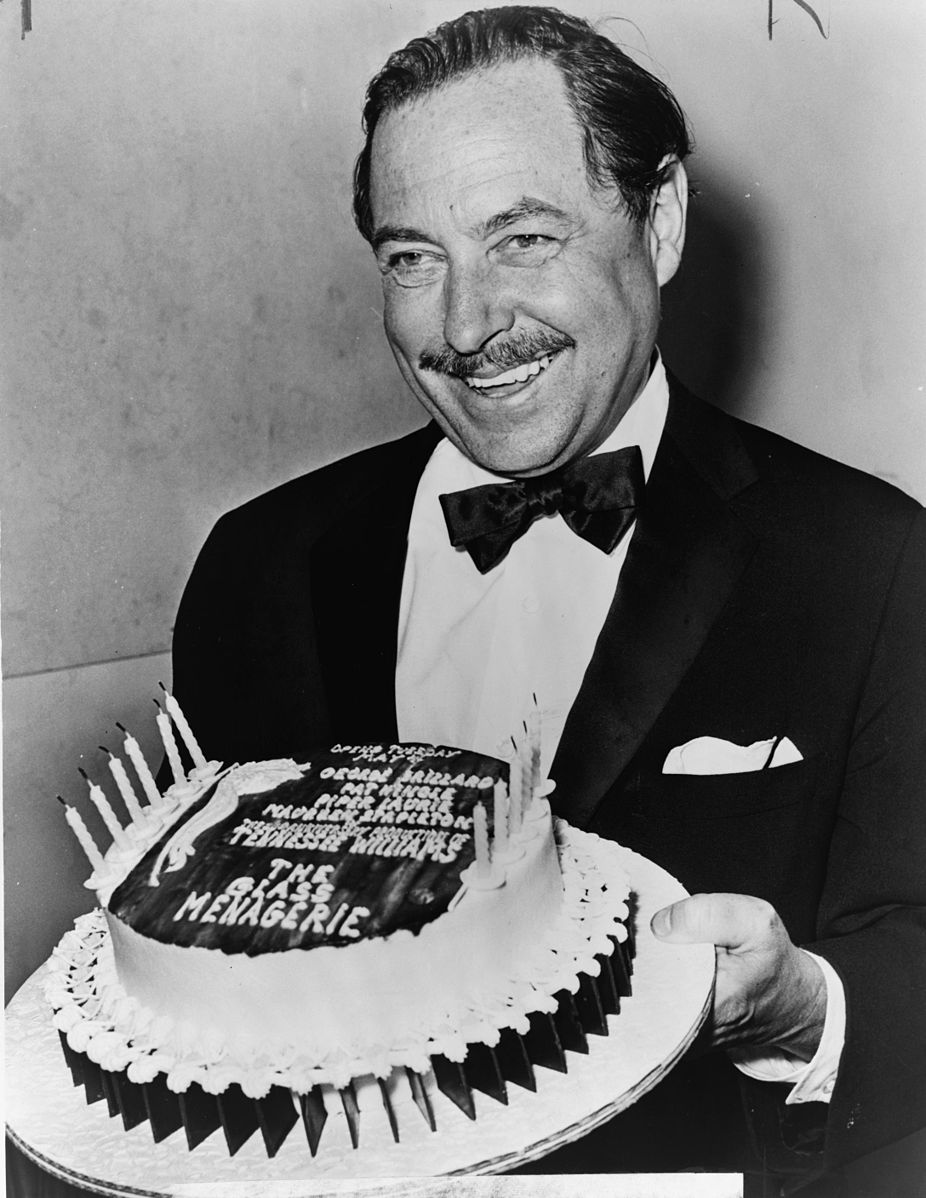 Williams held down a number of odd jobs both in his adolescence and in his twenties and thirties while he was struggling to find success. Though he was, variously, a factory worker, a waiter, and a Hollywood script writer, only his brief turn as a caretaker on a chicken ranch has been described as 'disastrous.'
2. His earliest work was fantasy/science fiction.
Though he's now know for his distinct brand of emotional realism, Williams' first short story was published in Weird Tales, a review that was famous for publishing some of H.P. Lovecraft's early work, and it featured an Egyptian pharaoh coming back to life.
3. He was a Hart Crane fanboy.
So much so, in fact, that, though his wishes would ultimately be ignored, he repeatedly expressed a desire to be buried at sea near the site of the famed poet's death.
4. He lied about his age.
Lying about one's age is probably not uncommon in theatrical circles, though one hardly expects such behavior to come from the playwrights. Nevertheless, just days before his 28th birthday, Tennessee Williams won $100 after entering a play-writing contest for those 25 and younger.
5. He was a big fan of Meryl Streep.
A remake of A Streetcar Named Desire has yet to come to pass, but when the topic came up, Williams qualified his usual indifference toward the matter with a stated preference that Meryl Streep should play Blanche DuBois.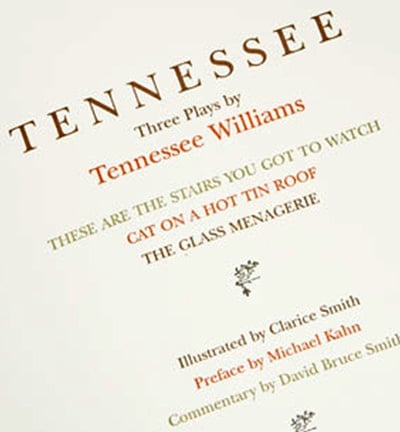 6. A near death experience made him a writer.
Tennesse Williams described his early child as a fairly active one, but following an illness that caused him to be laid up in bed for six months, he felt what he described as a "strange mystical, feeling" that completely changed his personality. He became more solitary and more imaginative, and soon began work on his earliest short stories. More than that, he claims that Elizabeth Taylor had the same experience.
7. He originally titled A Streetcar Named Desire, Blanche's Chair in the Moon.
And he was grateful that he didn't stick with it. On the subject of titles, Williams has said that he often turned to poetry (that of Hart Crane in particular) when deciding what to call his plays.
8. He was made a Catholic against his will.
In his later years, Williams' brother believed him to be dying. Though it would be a few years yet before Williams passed away, his brother Dakin found a Jesuit priest who would confirm the beloved writer in spite of the drug- and illness-induced haze that prevented him from understanding either the sacrament being performed or the tenets of the Catholic Church.
9. He once encountered the world's least competent robber.
While traveling, Tennesse Williams brought a young man back to the cabana area behind his hotel, whereupon the young man proceeded to steal Williams' wallet. Unfortunately for the would-be criminal, the wallet only contained seven dollars. More than that, he was unable to unclasp Williams' watch from his wrist. Coming to grips with the situation, William ultimately told the robber that he had hundreds of dollars up in his room and that he would go up to retrieve the money and bring it back down. When he arrived at his room, Williams' bolted the door shut and went to sleep. Every so often throughout the night, the robber would call up to the room and say, "I'm still waiting!"