As the first president of the United States, George Washington established many precedents for the office. Indeed, he began one of the country's most enduring traditions: the delivery of a State of the Union address. The Constitution required the president to update Congress on the nation's progress, but didn't specify how or when. It was Washington who decided those particulars. The State of the Union remains one of the major speeches of the year, both nationally and internationally. The annual Nobel lectures are also notable on a global scale. Today, we present a sample of noteworthy public speaking moments ranging from United States presidents to Nobel laureates.
The State of the Union: Past and Present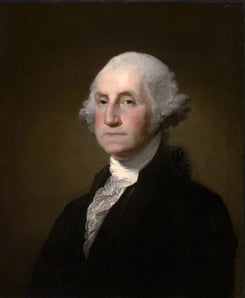 In Washington's first State of the Union, he highlighted some of his concerns, "Among the many interesting objects which will engage your attention that of providing for the common defense will merit particular regard. To be prepared for war is one of the most effectual means of preserving peace." Washington is, of course, advocating for an increased number of soldiers and officers here. The State of the Union was, and is, one of the best way of directing people's attention.

George Washington delivered his State of the Union speeches in person, something Thomas Jefferson would change with his first State of the Union address in 1801. Jefferson delivered his State of the Union as a written address, and it would continue that way, with a few exceptions, until Woodrow Wilson took office. Wilson reintroduced delivering the State of the Union as a formal address in 1913.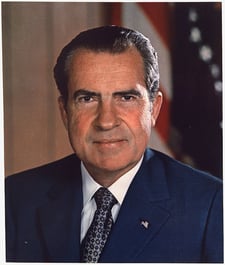 In modern times, the State of the Union is mainly used to frame the president's upcoming agenda. It's one of the most important political events of the year, and one of the few times the president, Congress, and the joint chiefs of staff are all in the same room together. It's also a political event that the general public will watch, being aired on every major media outlet with commentary to proceed and follow. State of the Unions get people talking, and they can make or break a president's effort to sway both Congress and his constituents in one direction or another.
In some notable State of the Union moments, we've seen President Nixon address the Watergate scandal, stating in January of 1974, "I believe the time has come to bring that investigation and the other investigations of this matter to an end. One year of Watergate is enough." It wasn't until August 9, 1974 that Nixon resigned.
In his 1941 State of the Union address, FDR stated:
"In the future days, which we seek to make secure, we look forward to a world founded upon four essential human freedoms. The first is freedom of speech and expression—everywhere in the world. The second is freedom of every person to worship God in his own way—everywhere in the world. The third is freedom from want—which, translated into world terms, means economic understandings which will secure to every nation a healthy peacetime life for its inhabitants-everywhere in the world. The fourth is freedom from fear—which, translated into world terms, means a world-wide reduction of armaments to such a point and in such a thorough fashion that no nation will be in a position to commit an act of physical aggression against any neighbor—anywhere in the world."
And in his January 2002 address, President George W. Bush addressed terrorist threats stating, "the price of indifference would be catastrophic."
The Nobel Laureate Lectures

E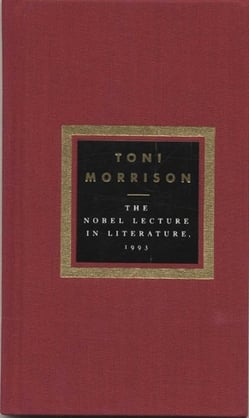 ven though the art of public speaking often appears endangered, one safe haven from the gradual degradation of speech is the Nobel laureate lectures given each year.
Perhaps the best testament to the power of language and words comes from Toni Morrison's Nobel lecture:
"Be it grand or slender, burrowing, blasting, or refusing to sanctify; whether it laughs out loud or is a cry without an alphabet, the choice word, the chosen silence, unmolested language surges toward knowledge, not its destruction. But who does not know of literature banned because it is interrogative; discredited because it is critical; erased because alternate? And how many are outraged by the thought of a self-ravaged tongue?"
Morrison's parents helped foster her ideas of culture by telling her African American folk tales when she was young.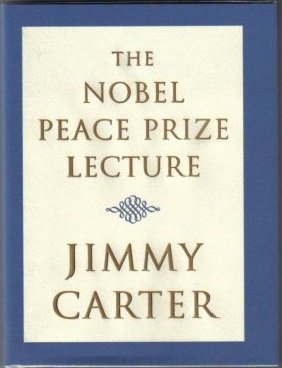 Jimmy Carter also gave a lecture as a Nobel laureate in 2002. He is the only president to get the Peace Prize for his work after leaving office. Carter was recognized for his attempts in finding "peaceful solutions to international conflicts, advancing democracy and human rights, and promoting economic and social development."
In his lecture he argued that:
"War may sometimes be a necessary evil. But no matter how necessary, it is always an evil, never a good. We will not learn how to live together in peace by killing each other's children."
Indeed, public speaking is a powerful tool. Lately there's been a revival of lecture circuits and speeches with programs like TED Talks breathing new life into speech-making. Our discussion today didn't reach to famous speeches from the likes of Dr. Martin Luther King Jr., but we'd love to hear from you. Have a favorite quote from a State of the Union address, Nobel lecture, or other famous speech? Share it with us in the comments below.