"As a passionate believer in the democracy of reading, I don't think it's the task of the author of a book to tell the reader what it means…Anyway, I'm not in the message business; I'm in the "Once upon a time" business." ~Philip Pullman
The democracy of reading. The fact that every single person who picks up a Philip Pullman book (and the selection to choose from is a good one!) can and should form for him or herself the meaning and message between and within the lines. What a lovely thought! We like this idea. After all, it's the books that tell you why. And Philip Pullman is a master of writing a good story for readers to consume and enjoy. Do you know much about this modern-day legendary author? If not, here's a brief introduction to Philip Pullman.
Who is Philip Pullman?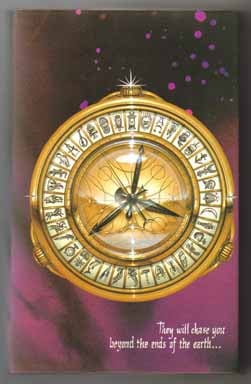 Philip Pullman was born in Norwich, England in 1946. His father, a pilot in the Royal Air Force, died in a plane crash over Kenya when Pullman was only 7 years old. The circumstances surrounding Alfred Pullman's death were rehashed for Philip Pullman later in life, and he conceded that the facts surrounding the crash—and what his father was doing at the time of it, namely taking out mostly under-armed Mau Mau—were a challenge to his memory of the events. Many critics note that Alfred Pullman's death plays into Philip Pullman's works: his stories include a lot of orphans. But, Pullman himself has said that he merely writes orphan tales because children can have more adventures when there are not parents lurking over their shoulders.
Before turning to writing full-time, Pullman worked as a teacher. In an interview with the New York Times, Pullman admits that he earned the lowest degree possible from Oxford. But, he taught at Bishop Kirk middle school where he would write plays for his students and entertain them with retellings of classics such as the Iliad and the Odyssey. Being able to call to mind the details of these epics obviously influenced Pullman's work as a writer. As Sophie Elmhirst for the New York Times states, "The Greeks permeate his writing."
Other, traceable literary influences on the author include William Blake, and John Milton, the two authors whose world Pullman set one of his most notable efforts: His Dark Materials trilogy.
Why have you heard of him?
It is this, His Dark Materials trilogy, that propelled Philip Pullman onto the world's literary stage. The trilogy includes Northern Lights, (1995, published under the title The Golden Compass in the United States), The Subtle Knife (1997), and The Amber Spyglass (2000). In the early 2000s, The Times listed Pullman as one of their top 50 British writers in the latter half of the 20th century, and he was also considered one of the 20 most influential people in British culture, missing out on the top ten by one spot.
His Dark Materials trilogy earned numerous accolades. Northern Lights won the 1995 Carnegie medal for the most outstanding work of English-language children's literature. Further, when the award celebrated its 70th anniversary, Northern Lights was named in the top ten of all of the previously awarded titles, and it was unanimously selected as the "Carnegie of Carnegies" following the public vote.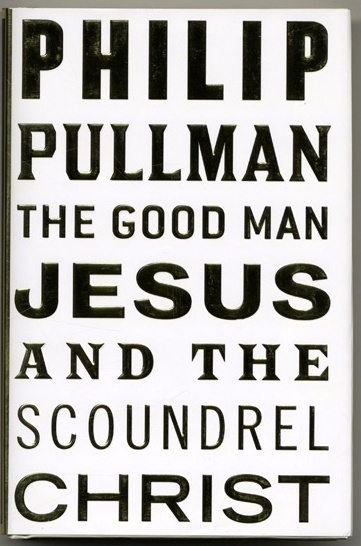 You may recognize the title The Golden Compass from both the U.S. edition of Northern Lights as well as the movie adaptation of the book which was released in the summer of 2007 and starred such notable names as Nicole Kidman and Daniel Craig.
You may also be familiar with Philip Pullman for the less-than appreciative response to his work. Namely, many Christian groups have taken issue with the anti-religious content that permeates his titles (one of his books is The Good Man Jesus and the Scoundrel Christ, a title alone that was sure to ruffle some feathers). An article in The Guardian notes that "The Catholic Herald called the His Dark Materials trilogy "worthy of the bonfire"'. Pullman himself is quoted as being surprised that he hasn't received more backlash for some of the issues he addresses in his books. He said in an interview with the Sydney Morning Herald, "I've been surprised by how little criticism I've got. Harry Potter's been taking all the flak…Meanwhile, I've been flying under the radar, saying things that are far more subversive than anything poor old Harry has said. My books are about killing God."
What should you know?
Speaking of Harry Potter, Pullman and Potter's author, J.K. Rowling are often held up as the two English literary giants of the day, particularly in their genres. Pullman said he was a fan of Harry, and Pullman's sales were on par with those of Rowling's Harry Potter series, and in some cases, exceeded them. In another collision of these two fantasy-juggernauts, in 2015, the BBC announced its plans to air an adaptation of the His Dark Materials trilogy. There hasn't been an air-date made public at this point, but as of February, casting was almost complete, with filming to follow, and fans of Pullman are waiting with bated-breath. The adaptation is being spear-headed by Jack Thorne, who is the highly acclaimed writer of the screenplay for Harry Potter and the Cursed Child.
Obviously, Phillip Pullman and his works are still very much in vogue. In late 2017, he published the first book in another trilogy, The Book of Dust. Pullman has described this as not a prequel or a sequel to His Dark Materials, but rather an "equel". Fans of the His Dark Materials trilogy will recognize characters and events, but be able to dive in to the story from a new direction, as well.
For aspiring collectors, Philip Pullman fits multiple categories and is arguably a necessary addition to any collection that focuses on fantasy, children's literature, twentieth-century British authors, and beyond. Because he's a modern-day writer—and still publishing—opportunities to find signed editions, first editions, etc. are favorable. Below, we've listed several fabulous Pullman titles.
Notable Titles
Northern Lights, Signed First Edition

The first book of Pullman's His Dark Materials trilogy introduces readers to Lyra. This copy is a stunning first edition/first printing in fine condition in alike dust-jacket, SIGNED by author Philip Pullman. Read more >>




I Was a Rat! ...Or the Scarlet Slippers

A charming and humorous fairy tale and adventure story about a boy named Roger who insists he was a rat! This is a handsome first edition, signed by Pullman. Read more >>




A thousand miles ago and very far away there lived a firework-maker named Lalchand and his daughter Lila whose desire to follow in her father's footsteps as a firework-maker takes her on a quest up and into a volcano in search of the secrets of fire. Intrigued? Read more >>





The Good Man Jesus and the Scoundrel Christ

This book is Philip Pullman's retelling of the life of Jesus. A signed first edition would make a nice addition to any Pullman collection. Read more >>





From the cover: "For Galatea is a romance, to be read in any way that strikes the reader as appropriate -- but always with great enjoyment." This is a first edition, signed by Pullman on the title page. Read more >>

Sources: Philip-Pullman.com, The Guardian, The New York Times, Sydney Morning Herald