In 15th century Europe, the act of accumulating a collection of written works was linked to prestige and wealth. An early collector from this period, Philip the Good, proves an interesting study. As the Duke of Burgundy, Philip amassed a vast collection of texts, more specifically, illuminated manuscripts. During his reign, he contributed to a flourishing of the arts throughout the Burgundy province.

P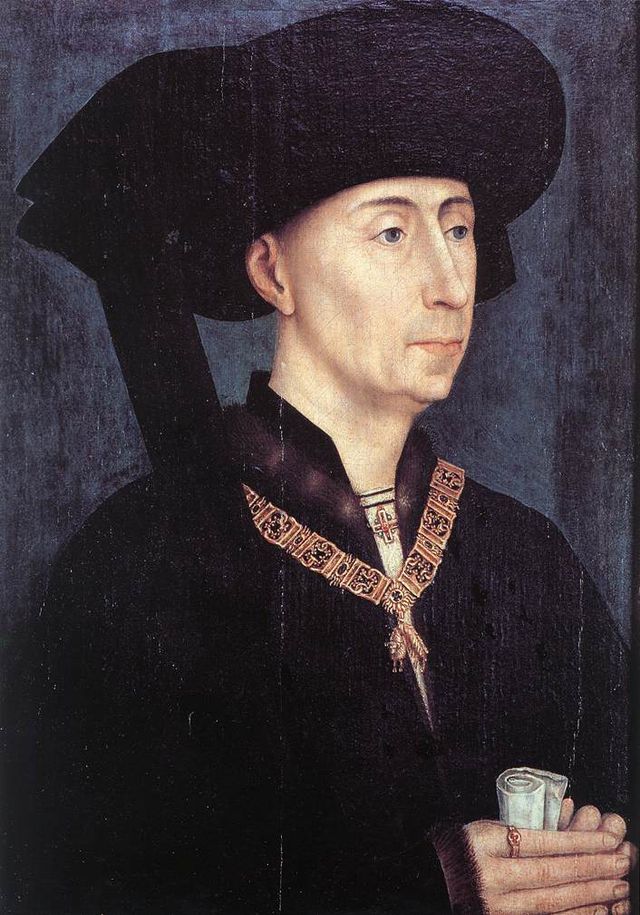 hilip the Good, known as Philip III after he assumed the role of Duke of Burgundy in 1419, was a character. Often described as cunning, ostentatious, and licentious, Philip was relentless in his pursuit of power and land. He became master of many provinces; the Netherlands and almost all of modern day Belgium fell under his control. In what can be likened to a game of geographical chess, Philip talked his way into positions of power throughout Western Europe and moved his kin into the remaining seats of authority which he himself could not fill.

Philip the Good moved his courts all throughout his provinces, maintaining no stationary capital. Aside from ascertaining control over as much territory as he could, Philip founded his own order of knights: the Order of the Golden Fleece. He referred to himself as "Grand Duke of the West," and "grand" he was. The parties he threw were lavish, and the Burgundy way under Philip III became a sort of style, fashion, and cultural beacon for all of Western Europe.

The result of such a focus on the arts and style was beneficial for the economy in Philip's provinces, particularly in regard to the products used for illuminated manuscripts. Those who were commissioning the creation of illuminated manuscripts wanted the best of the best, and the Burgundian luxury items were in high demand.

Illuminated manuscripts are impeccable works of art and literature dating back to the Middle Ages. Sometimes referred to as engrossed manuscripts, the texts were decorated to include initials or miniature drawing, enhanced and accented with gold, silver, and other colors. Initially produced in monasteries, eventually the process of creating illuminated manuscripts became a secular endeavor, mostly falling to the very wealthy who had the funds to commission particular works.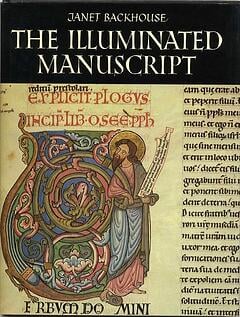 Illuminated manuscripts were costly to complete, and several steps were necessary to render the beautiful text. As a result, the primary texts that were transformed into illuminated manuscripts were considered important works such as the Bible and Books of Hours, which detailed the prayer regimen for the day.

As a symbol of his wealth, Philip the Good became quite a book collector and accumulated a vast personal library of illuminated manuscripts. Some sources claim Philip had about six hundred manuscripts in his possession at the height of his reign. He commissioned over sixty books in his lifetime. Some of the major works that were in production when he died, including the History of Charles Martel which celebrated the ideal Christian knight, were finished by his son, Charles the Bold, who became quite a book commissioner and collector in his own right. It was Philip's attention to the arts, and specifically book collecting, which spurred a cultural movement that placed a more weighty focus on the quality of book production and book trade in general.

It can't be denied that Philip III was power-hungry and eager to show outward signs of his wealth. Fortunately, for enthusiasts of medieval and renaissance artifacts, it was Philip's lavish ways and accumulation of wealth—materialized through illuminated manuscripts and book production—that allows us to view these masterpieces today. Many of the manuscripts dedicated to and made for Philip the Good have been preserved and can still be seen in the Illuminated Manuscripts Collection of Belgium and the Netherlands.