How might we introduce children to important issues of politics in literature? While such a premise might seem unlikely, a number of children's books have depicted geopolitical violence at various moments in the twentieth and twenty-first centuries, suggesting that illustrated books perhaps contain more power within their pages than many of us would anticipate. From Linda Sue Park's historical book about 12th-century Korea to Thanhha Lai's illustrated poems of exile from Vietnam, children's books have a lot to teach us and the children in each of our lives.
Linda Sue Park's A Single Shard (2001)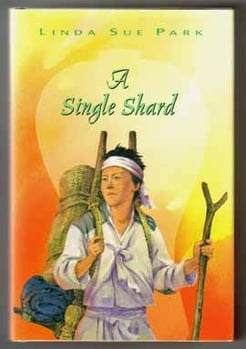 In Linda Sue Park's A Single Shard, she tells the story of a 12th-century homeless Korean boy who attempts to find redemption through art. The book, which was a 2002 Newbery Medal winner, traces the attempts of Tree-Ear, the young protagonist, as he attempts to become an apprentice to local craftsmen. Although Tree-Ear has no money, he acknowledges the immorality of stealing and begging. After accidentally breaking a work completed by one of the town's potters, Tree-Ear must work for the potter to repay the damage he has caused. Tree-Ear learns that the craft is strenuous, and he endures emotional and physical pain to learn the ethics of community engagement and individual honor. While the book is set in a centuries-old period, it speaks to contemporary political matters in Korea.
A Single Shard put Park on the map of award-winning children's authors, and she has gone on to create other important political works designed for younger audiences. For instance, in 2011, she wrote A Long Walk to Water, which tells the story of an 11-year-old Sudanese refugee who survives his experiences as a "lost boy" of Sudan.
N.H. Senzai's Shooting Kabul (2001)
Looking at a very different geographic area than Park's works, Shooting Kabul (2001) is a Youth Literature Award Winner that takes its young reader back to 2001 and the aftermath of September 11th in the United States and in the Middle East. It tells the story of a 12-year-old named Fadi, whose parents illegally emigrate from Afghanistan just before the attacks. But this story is not exactly one of immigration and the experiences of members of the diaspora. Rather, it centers largely around the fact that, in their attempts to get out of Afghanistan, Fadi's family is forced to leave his sister behind. Through the course of the book, Fadi attempts to return to Afghanistan to save his sister and to bring her to safety.
In 2015, Senzai published a companion text to Shooting Kabul, entitled Saving Kabul Corner. Both books deal with issues of repression under the Taliban, forced migration from the Middle East, and the possibilities of redemption amidst racism and political violence.
Thanhha Lai's Inside Out and Back Again (2013)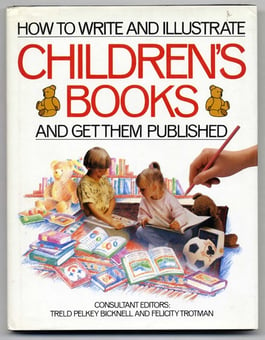 Thanhha Lai's Inside Out and Back Again (2013) was a National Book Award winner and a Newbery Honor Book. Through poetic form, it introduces readers to Lai's own experiences during the Vietnam War and through her immigration to the United States.
One poem, "Early Monsoon," brings together the natural power of the earth with the manmade violence during the Vietnam War:
We pretend
the monsoon
has come early.
In the distance
bombs
explode like thunder,
slashes
lighten the sky,
gunfire
falls like rain.
Distance
yet within ears,
within eyes.
Not that far away
after all.
According to a review in The New York Times, the book gives us "these heart-stopping passages [that] further shift [the protagonist's] position from outsider to insider to, final, truly bicultural." And in so doing, the review articulates, Inside Out and Back Again "invites readers to see Vietnam from the inside out—and back again."
The books we've mentioned are only a few examples of recent works of children's literature that engage with political themes and demonstrate for young readers the political power of fiction. We recommend seeking out more of these texts and thinking about the ways in which the intended reader (in this case, a younger audience) can impact the power of a text.