When it comes to award-winning writing, it may seem that a vast majority of the recipients of the most distinguished prizes are American or English authors. While the scale may dip heavily in this direction, there are writers from other countries who have received the praise and recognition they deserve. JM Coetzee, a South African author, is one of these. Along with winning the Nobel Prize in Literature in 2003, he has also won two Booker Prizes, three CNA prizes, and many others. Richard Poplak described Coetzee as "inarguably the most celebrated and decorated living English-language author."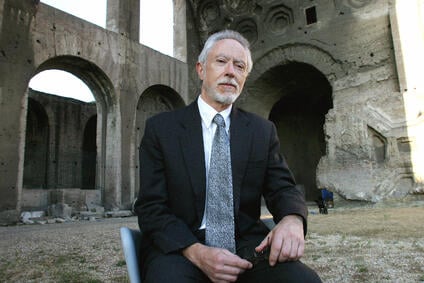 Background and Education
John Maxwell Coetzee was born in Cape Town on February 9, 1940 to an Afrikaner family. Coetzee grew up speaking both English and Afrikaans. His father worked in local government and as a farmer, and his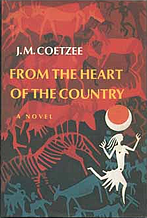 mother worked as a schoolteacher. Coetzee provides details on growing up in Cape Town in his novel Boyhood.
Coetzee proved himself to be an intelligent student who was capable of thinking both analytically and creatively. He studied mathematics and English at the University of Cape Town, receiving two degrees and graduating with honors.
Following his undergraduate education, Coetzee accepted a job with IBM in London. While working in England, he completed a thesis for the University of Cape Town that earned him a Master of Arts in English. He later got his PhD in linguistics from the University of Texas and accepted a job teaching literature classes at the State University of New York in Buffalo.
A Writing Career Begins
While teaching in New York, Coetzee used his spare time to write. He began putting together his first novel, Dusklands. The book contained two stories, one focusing on the current war in Vietnam, and the other taking place in eighteenth-century South Africa. Although the two seemed drastically different at first glance, they each explored the dangers of colonialism and Western dominance.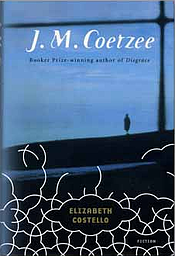 Coetzee was strongly opposed to America's involvement in the Vietnam War, and his public protests came at a price. He was arrested in 1970 for trespassing during a demonstration, and he was denied permanent residence in the United States in 1971 because of his record. After returning to South Africa, he worked as a professor at his alma mater for the next decade.
A Sense of Privacy
Outside of his time in the classroom, Coetzee is known for living a reclusive life. At times, he has declined to accept his awards in public, and those close to him describe him as quiet and serious. South African journalist Rian Malan, once wrote, "A colleague who has worked with him for more than a decade claims to have seen him laugh just once. An acquaintance has attended several dinner parties where Coetzee has uttered not a single word."
But while Coetzee remains silent at social events, he always makes his voice heard in his writing. He has published 17 novels and been awarded 14 awards for his works.
Retirement in Australia
Although Coetzee officially retired in 2002, he has not given up his commitment to academia. After relocating to Australia, he became an honorary research fellow at the University of Adelaide where he currently lives with his partner, Dorothy Driver.