A large majority of books collected are not books by women writers. But right here, right now, you can help to change that! While book collecting historically has been a pastime, passion, and even mania inhabited largely by men for so many problematic reasons, many women collectors and women writers are helping to shape a shift. More women should collect, and more people in general should collect rare books by women writers. While there are so many novelists, poets, and short story writers to choose from, we want to offer you a broad sampling of some of the rare books by women writers that you, too, could be collecting.
Toni Morrison (1931-2019)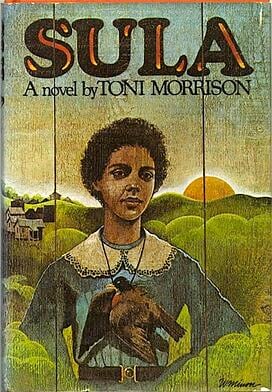 If you don't own any books by Toni Morrison, what have you been doing for your book-buying life? One of the most critically acclaimed women writers of the twentieth century, Morrison broke down many barriers as a writer and used her craft to push back against racism and sexism in the literary industry and in society more broadly. She won the Nobel Prize in Literature. Many of her works are highly collectible, especially if you can find first editions and signed copies. Presentation and association copies of Morrison's novels, in particular, can be very valuable.
If you willing to break the bank just a little bit, we recommend seeking out a first edition of Sula (1973) signed by the author. You can also find signed first editions of some of Morrison's later works like A Mercy (2008) for more affordable prices.
Nadine Gordimer (1923-2014)
One of the most prominent voice for anti-Apartheid resistance among white writers and intellectuals in South Africa during the twentieth century, the works of Nadine Gordimer are highly desirable and should be on anyone's list of rare books by women writers. There are early first editions of her novels published by Jonathan Cape to be had, such as July's People (1981), as well as limited edition printings of works like Town and Country Lovers (1980) from Sylvester & Orphanos. If you're really lucky, and if you have a significant amount of money to invest in your collection, you may be able to find a copy of Face to Face (1949), a very early collection of short stories that was actually published in Johannesburg, South Africa (unlike most of her subsequent works).
In her lifetime, Gordimer dealt with devastating censorship from the Apartheid government, yet continued to push back against the racist policies of the state in her fiction and essays.
Leslie Marmon Silko (1948- )
The novels and poems of Leslie Marmon Silko are breathtaking, and some of the early printings of this Laguna writer's works are particularly collectible. In particular, we love the first edition of Laguna Woman (1974), published by Greenfield Review Press, complete with black and white illustrations throughout. If you're interested in Indigenous literature, you might also seek out her early work Storyteller (1981), a collection of images and words that push back against genre conventions. And of course, you couldn't go wrong adding first editions of her first two novels to your collection, Ceremony (1977) and Almanac of the Dead (1991). You might get lucky and find a signed copy.
We should also mention that a number of Silko's poems appear on unique broadsides, created by presses such as the Walker Art Center in Minneapolis, MN and Black Oak Books in Berkeley, CA.
Jane Goodall (1934- )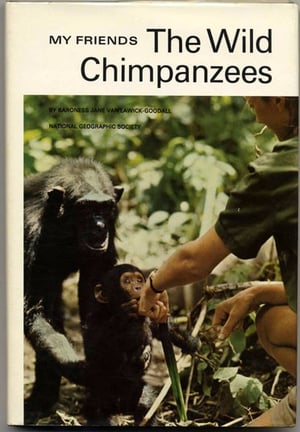 Not all women writers wrote fiction or poetry or drama! The famous anthropologist Jane Goodall has written extensively about her work with chimpanzees in Tanzania and her brilliant environmental conservation efforts. Several of her non-fiction works are very collectible, including the more recent first edition of 50 Years At Gombe: A Tribute to Five Decades of Wildlife Research, Education, and Conservation (2010) as well as earlier works such as The Chimpanzee: The Living Link Between 'Man' and 'Beast' (1992).
Ursula K. Le Guin (1929-2018)
For many readers and lovers of Ursula K. Le Guin, this writer is one of the most underappreciated women writers of speculative fiction. While she has always been collectible for a segment of the collecting population, her works have become even more desirable recently. If you have the money to spend, you might seek out signed copies of some of the early Parnassus first editions of her novels, such as A Wizard of Earthsea (1968). If you are developing a new collection or just starting out as a rare book collector, you might look for one of the later first editions of her work, like The Compass Rose (1982).
Doris Lessing (1919-2013)
Like Toni Morrison, Doris Lessing also won a Nobel Prize in Literature. She was British but was born in Iran before spending much of her early life in what is now Zimbabwe (then Rhodesia). If you're building a collection of rare books by women writers, you should seek out signed first editions of early works like The Grass is Singing (1950), The Golden Notebook (1962)—both published by Michael Joseph—as well later first editions such as Mara and Dann (1999).
Trust us when we tell you that we could continue this list for days, but we want to give you a chance to start your own collection of rare books by women writers. We should also mention that the list we gave you includes largely modern and contemporary women writers, so don't forget about some of the famous women making great feminist waves before the twentieth century, like the Brontë sisters, Harriet Jacobs, Jane Austen, and Aphra Behn.
Check out your local rare and antiquarian bookstores, and be sure to look for women authors when you're traveling in the U.S. and abroad! And if you find yourself in London, we highly recommend a visit to A.N. Devers' bookstore The Second Shelf, which specializes in books by women writers. Happy collecting!