Over the last century, war literature has become a popular genre for readers in many parts of the world. Whether you were assigned Erich Maria Remarque's All Quiet on the Western Front (1929) on a literature syllabus dealing with World War I, or if you picked up a copy of Michael Herr's Dispatches (1977) to learn more about the war in Vietnam, you're likely acquainted with fiction and creative nonfiction that interrogates and remakes wartime experiences. But one area of war literature that isn't so commonly read or taught is fiction from the recent Iraq War. If you'd like to think more about the relationship among novels, memoirs, and the so-called war on terror, where should you begin? We'd like to recommend a handful of books that hail both from American authors and from Iraqi writers translated from the original Arabic.
Kevin Powers's The Yellow Birds (2012)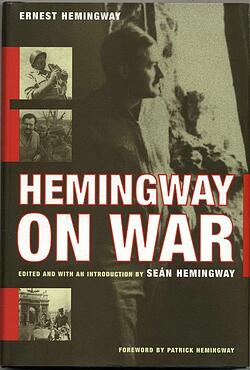 Described by The Washington Post* as a "poetic novel written after the author served as an Army machine gunner in Mosul and Tal Afarin," this book introduces English-language readers to the day-to-day tribulations of wartime in the Middle East. It was a finalist for the National Book Award a few years ago. The title takes its name from a traditional U.S. Army marching cadence, which Powers uses as an epigraph for his text:
A yellow bird
With a yellow bill
Was perched upon
My windowsill
I lured him in
With a piece of bread
And then I smashed
His f**king head . . .
As Powers explains in the opening lines of his stunning work, "the war tried to kill us in the spring."
Hassan Blasim's The Corpse Exhibition (2014)
Since its publication in English translation, Blasim's short-story collection The Corpse Exhibition has won numerous literary awards and substantial critical praise. The author was born in Iraq, but according to an article in NPR, he is currently exiled in Finland. The stories are some of the most visual and violent we have read in years (or perhaps, ever), drawing the reader into the visceral experiences of war in Baghdad from the other side. The NPR article perhaps describes Blasim's style best: "Blasim is an Iraqi Kafka with a touch of Edgar Allan Poe thrown in, and his pen spares no one who commits atrocities, Americans and Iraqis alike.
Ben Fountain's Billy Lynn's Long Halftime Walk (2012)
Like Powers, Fountain is an American writer depicting the Iraq War. He won the National Book Critics Circle Award for Fiction, and Billy Lynn's Long Halftime Walk was a finalist for the National Book Award. Critics in the New York Times Book Review have described it as "The Catch-22 of the Iraq War," pointing to its absurd and satirical qualities.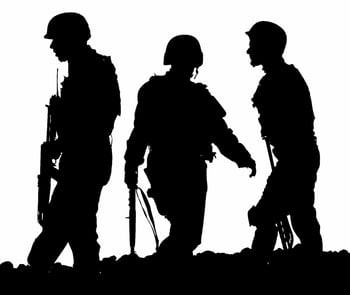 Yet this novel isn't a traditional narrative. To be sure, by the second page of the book, words and non-words of war such as "terrRist," "freedom," "evil," "currj," "troops," and "sacrifice" swirl around a blank page abstractly, mimicking the manner in which such language takes shape in the mental space of the protagonist. Indeed, as Fountain describes it, "Billy let go, let the words whirl and tumble around his brain . . ."
Whether you're looking for fiction drafted by American veterans of the Iraq War or works authored in Arabic by Iraqi novelists, you don't have very far to look. The three works we recommended are among our favorites from recent years, but there are many other books out there for you to discover.
*Source here