"We die. That may be the meaning of life. But we do language.
That may be the measure of our lives."
-Toni Morrison, Nobel Lecture 1993
Toni Morrison, author of Beloved and Song of Solomon, died peacefully in her home on Monday, surrounded by her family. Morrison was the first African American woman to be awarded the Nobel Prize in Literature. Her books were commercially and critically acclaimed and rightly find their way onto many collectors' shelves. Today, we honor Ms. Morrison's life and work.
In her work, Toni Morrison shone a light on the experience of black people in a way that only she could. Morrison herself didn't mind being defined as a "black writer," and she wrote specifically for a black readership. In an interview with the New York Times following the publication of Beloved, she said:
"In the beginning, people would say, 'Do you regard yourself as a black writer, or as a writer?' and they also used the word woman with it - woman writer. So at first I was glib and said I'm a black woman writer, because I understood that they were trying to suggest that I was 'bigger' than that, or better than that. I simply refused to accept their view of bigger and better. I really think the range of emotions and perceptions I have had access to as a black person and as a female person are greater than those of people who are neither. I really do. So it seems to me that my world did not shrink because I was a black female writer. It just got bigger.''
She let us all in on her bigger world, and we're better for it.
On the heels of her 1993 Nobel Prize, Morrison gave the customary Nobel Lecture in Stockholm, Sweden. Her talk took the form of a myth about a wise, blind woman and an attempt by two young women to mock her blindness. In her discussion of language, with its awesome capacity for both oppression and sublimity, she eventually reached the subject of the Tower of Babel.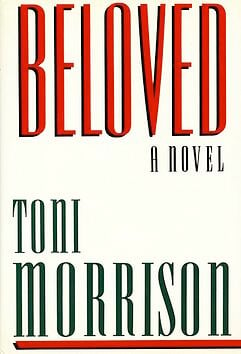 She said, "The conventional wisdom of the Tower of Babel story is that the collapse was a misfortune…That one monolithic language would have expedited the building and heaven would have been reached. Whose heaven, (the blind woman) wonders? And what kind?" Doesn't some good come, Morrison mused, from having to work to understand one another? Or from having new languages to fall back on when the first becomes paralyzed?
It seems fitting that Toni Morrison should be the one to wonder if a single, monolithic language would only bolster the mechanisms of privilege, given her place in American literature. The acclaimed author of such modern classics as The Bluest Eye (1970), Song of Solomon (1977), and Beloved (1987) was America's first non-white Nobel Prize winner in literature. As such, she draws from a linguistic wellspring to which most American writers don't have access.
Like many great African American writers before her, including Ralph Ellison and Langston Hughes, she imbues her writing with the musicality of blues and jazz. Her language soars to brutal heights and touches the ineffable, all while infrequently leaving behind the trappings of the working class, African American Midwest. She presents a voice of such clarity and distinction as to make you wonder along with the blind woman 'whose heaven' the rest of the American literati write toward.
In an interview on the Colbert Report in November 2014, Morrison revealed that, until then, she had never actually read the final version of Beloved. In so doing she mentioned to Stephen, with disarming glee, that she has realized what the rest of us have known for decades: her novel is really good. That the author's own sentences were at once foreign and delightful to her, of course, speaks volumes about her belief in the importance of multi-vocality. She discovers a joy that is somehow essential, not just in the words of other cultures, but of other times, other selves, and other versions of her own self.
There is a le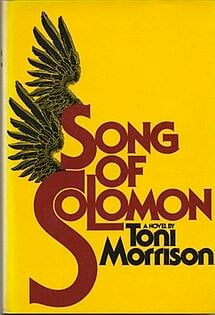 sson in that to be learned about how we read. That something so familiar can become new and foreign over the decades, even to its creator, stands as a testament to the importance of reading diverse voices unrelentingly. Those of us who skipped the film adaptation of Twelve Years a Slave (1853), for instance, because we already know that slavery was horrific, risked the same sort of de-familiarization that Morrison underwent with Beloved.
We sometimes shut out voices we think we know, and risk constructing our own Towers of Babel in a stale language toward an infertile heaven. One hundred and fifty years ago our nation was locked in a struggle over the question of whose heaven we should build toward, and whose tower we should use. By awarding the Nobel Prize to Toni Morrison, the good folks in Stockholm finally endorsed the multi-vocality that exists within American literature, questioning, along with the esteemed author, the wisdom of Babel's desire for only one language, and only one tower.