When Elie Wiesel passed away over the summer, the world entered a state of collective mourning. Rarely was there a public figure so universally respected and missed. Schoolchildren grew up reading his books. World leaders bore witness to his eloquence and message. Wiesel had seen humanity plunge to its worst, and his life was devoted to fight against that ever happening again.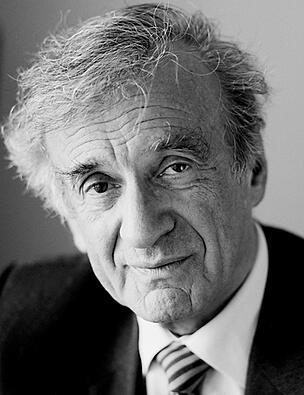 Elie Wiesel was born in Romania in 1928. He would be fifteen in 1944, when the Nazis invaded his country and rounded up the Jews in his town. From there, they were shipped to the camps, where 90% of them were killed upon arrival. Wiesel's mother and younger sister were among those slaughtered.
Wiesel was sent to Buchenwald and Auschwitz. He later mentioned his motive to endure was his father, whom he feared would no longer fight to survive if he knew he had lost his son. So he persevered, withstanding starvation and beatings until American troops liberated the camp at the end of the war. His father was not so fortunate. He perished only a few weeks before the prisoners were rescued.
Years later, Wiesel was compelled by the need to write. In his year in the concentration camps, he experienced and witnessed unthinkable horrors, and it was in acknowledgement of their very enormity that he felt obligated to communicate these realities to the world, lest they be forgotten or distorted.
He began writing in the mid-1950s, and published Night, a slim, 150-page redaction of a 800-page tome. Referred to as both a novel and memoir, it evoked Wiesel's experience in the camps, and has sold ten million copies worldwide. Wiesel also maintained a vigorous public speaking career, offering his story to audiences, and condemning the cruelty and genocide everywhere, whether in Kosovo, Sudan, or South Africa.
But his platform was hard-won. Mirroring what Otto Frank experienced trying to sell his daughter's diary, Wiesel was rejected by publishers and given a meager advance of $100. He was told no one wanted to read a book about mass murder, torture, and doubts about God and humanity. Night was well-reviewed but sold poorly in America, moving a little over a thousand copies. Only years later did attention shift to the realities of the Holocaust, an era ushered in by the trial of Adolf Eichmann, and a readership became ready to confront the horrors that occurred at the very point when the diary of Anne Frank ends.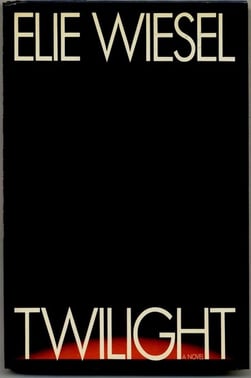 When Wiesel died this July, a series of obituaries and memorials spoke to a vital and irreplaceable legacy. The Guardian called him "the last of the three unforgettable voices of the tragedy of the Jewish people during the Third Reich," alongside Primo Levi and Anne Frank. President Obama delivered a statement, saying Wiesel "raised his voice, not just against anti-Semitism, but against hatred, bigotry and intolerance in all its forms. He implored each of us, as nations and as human beings, to do the same, to see ourselves in each other and to make real that pledge of 'never again.'"
Elie and his wife Marion founded the Elie Wiesel Foundation after he won the Nobel Peace Prize in 1986. Wiesel was also a major figure in the establishment of the United States Holocaust Memorial Museum.
Naturally, Wiesel has faced criticism. Some questioned the veracity of his book Night. He also incited controversy through his opinion that gay and Roma victims of the Holocaust do not deserve to be memorialized alongside Jewish victims. His views on Israel likewise irritated some, as any view on Israel is bound to do, when he voiced support for the extension of Jewish settlements in Palestine and asserted the Judeo-Christian right to ownership of Jerusalem.
But even in these controversial moments, it is hard to imagine many who would deny respect and admiration for Elie Wiesel, who communicated the great horror of the twentieth century and advocated for the dignity of millions around the globe. We can only hope today's humanitarians and writers are galvanized by the energy and purpose he had. For as Wiesel said, the greatest of problems is indifference.