"Everyone who got where he is had to begin where he was."-- Robert Louis Balfour Stevenson
Robert Louis Stevenson was supposed to follow in his father's engineering footsteps. Instead, he became a literary giant whose travels and adventures inspired his classic works Treasure Island, Kidnapped, and The Strange Case of Dr. Jekyll and Mr. Hyde. Stevenson died in Samoa in 1894, far from his native Edinburgh. His dynamic life provided him with a wisdom that came across in his musings on the human experience. In appreciation for this legendary author, we have compiled some of his best quotations on life, travel, and self-discovery.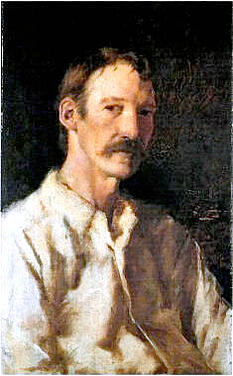 "Marriage is one long conversation checkered by disputes."
"A friend is a present you give to yourself."
Stevenson married a woman whose life defied morals of the 1800s. Franny Osbourne was a 36-year-old American woman separated from her husband, living in France with her two children. While in France, Stevenson and Osbourne began a love affair which inspired Stevenson to follow Osbourne to California. The journey was arduous and twice he nearly died from illness. Once recovered, however, they married and remained together until death.
Stevenson published several short stories during his time in California, including The Treasure of Franchard and Markheim, two works that foreshadowed Treasure Island and Dr. Jekyll and Mr. Hyde.
In 1888, Stevenson and his family left San Francisco on their yacht, the Casco. Together, they explored the islands of the South Pacific. One year later, they built a home and settled in the Samoan Islands. Stevenson's compromised health forced him to seek refuge in warmer climates.
"Wherever we are, it is but a stage on the way to somewhere else, and whatever we do, however well we do it, it is only a preparation to do something else that shall be different."
"To know what you prefer, instead of humbly saying Amen to what the world tells you that you ought to prefer, is to have kept your soul alive."
"For my part, I travel not to go anywhere but to go. I travel for travel's sake. The great affair is to move."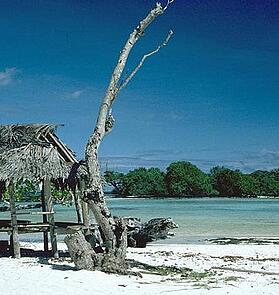 Stevenson's resettlement in the South Pacific was only part of the adventure. In his three years of traveling the South Pacific, Stevenson befriended King Kalakaua of Hawaii, spent time in the Gilbert Islands, Tahiti, composed two ballads based on the stories of Pacific islanders, and advocated on behalf of a leper's colony. Stevenson and his family settled on the Samoan island of Upolu, where he later died from a cerebral hemorrhage. He was only 44 years old. The Samoans remembered him in a traditional ceremony.
"The best things are the nearest: breath in your nostrils, light in your eyes, flowers at your feet, duties at your hand, the path of God just before you. Then do not grasp at the stars, but do life's plain, common work as it comes, certain that daily duties and daily bread are the sweetest things of life."
"Give us grace and strength to preserve. Give us courage and gaiety and the quiet mind. Spare to us our friends and soften to us our enemies. Give us the strength to encounter that which is to come, that we may be brave in peril, constant in tribulation, temperate in wrath and in all changes of fortune, and down to the gates of death, loyal and loving to one another."