Astronaut and physicist Sally Ride was born May 26, 1951. She a true pioneer for women in the fields of math and science, in both her personal accomplishments and her dedication to inspire others to study the sciences and achieve greatness.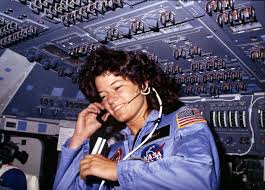 Ride attended Stanford University, majoring in Physics and English, graduating with her Bachelors of Arts and Sciences in 1973. She continued her education at Stanford, studying physics, achieving her masters in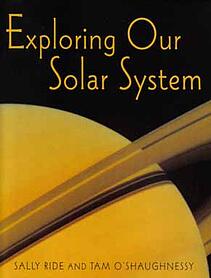 1975 and her Ph.D. in 1978. During her schooling, Ride came across an advertisement seeking recruits for the space program. She eagerly applied and in 1978, the National Aeronautics and Space Administration (NASA), selected her to be a part of their program.
On June 18, 1983, Ride ascended into space via the Challenger, becoming the first American woman to go into space. Her assignment was working a robotic arm that helped release satellites into space. Ride returned to space a year later and was scheduled for a third trip; however her mission was quickly cancelled after the Challenger disaster in January of 1986. Ride continued to work with NASA founding NASA's Office of Exploration and wrote an article formulating their new strategy and main objectives of study and exploration.
Ride retired from NASA in 1987 and began to pursue a career in education. She taught physics at the University of California while continuing to follow her passion for inspiring young people. She started the ISS EarthKAM as well as the GRAIL MoonKAM, allowing young students to request satellite photographs of the Earth and Moon. But she didn't stop there!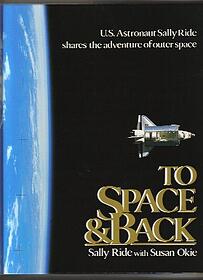 In 1986 Ride co-wrote her first book with journalist Susan Okie, entitled To Space and Back. Ride describes and responds to common questions about her trip. She illustrates a very human perspective to being in space, rather than a scientific and analytical view, with a juvenile audience in mind.
Exploring Our Solar System (2003), co-written by her life partner and science writer, Tam E. O'Shaughnessy, takes its audience on a journey through space and each individual planet through interesting facts laced with beautiful color photographs. They describe the planets in past and present giving an accurate account of each, and exhibit the planets with potential to contain life.
Ride and Tam E. O'Shaughnessy published several children's books together, including The Mystery of Mars in 1999. Following the Pathfinder's journey to Mars in 1997, an interest in the planet was sparked. Their book utilizes the history and most recent information discovered of Mars.
Ride dedicated the rest of her life to science and helping others discover a passion in the sciences. She passed away on July 23, 2012 leaving behind a legacy, calling all individuals to shoot for the moon and rise to their greatest potential.